For some people, being creative is just a hobby or pastime activity but for others, it's a way of life. Traveling has always had the capacity to inspire people that seek exactly that. If you haven't already incorporated traveling into your creative diet, then it's high time you do so.
Now the question of where to start your expedition knocks on the door. You might have some places in mind already, but we are here to broaden your horizons and fill your artistic soul with idea-inspiring locations.
Before embarking on your journey be sure to check the regulations and restrictions regarding Covid and whether you need complete vaccination.
California
You might wonder what's so special about California that everyone romanticizes the idea of being there. From Los Angeles to San Jose, California can offer not just golden rays of sunshine, but a lot of creative stimuli.
On the other hand, you can also go with San Francisco. This beautiful city can't help but evoke peacefulness in your soul. Put some flowers in your hair, let your hair loose, and enjoy the freedom of being in the town of the free.
If you are planning an all-out Califonia expedition, you might want to consider staying in San Jose given the geographical convenience. San Jose is just 51 minutes away from San Francisco. You might think that staying in San Jose will cost a fortune due to it being a symbol of affluence, but with the variety of studio apartments in San Jose, you can decide which price point suits you best.
If you are interested in creating art, especially visual arts and writing, roaming the Sunset Boulevard in the City of Angels can conjure many hidden creative impetuses. Home of the greatest movie sets, Los Angeles can offer an experience unlike any other regardless of whether you are at The Academy Museum of Motion Pictures or channeling your inner David Lynch driving through Mulholland Drive.
New York
New York has always been a place for young artists to launch their careers. If you are an avid music enjoyer then the music scene of New York will never disappoint. From art museums to historical places like Andy Warhol's Factory, you can become engulfed in the New York artsy side almost instantly.
If you are looking for a sonic experience unlike any other, then a visit to the Birdland is a must. Another great place for music lovers is the Mercury Lounge where each and every day new indie bands get a shot at fame.
Mexico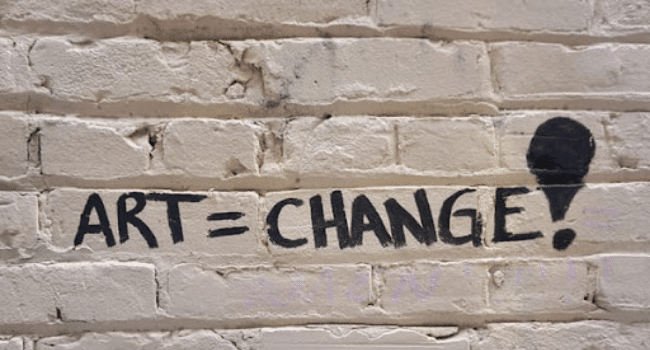 Mexico is the birthplace of one of the greatest artists that have ever lived, Frida Kahlo. A spectacular place to visit is the Blue House or also known as the Frida Kahlo Museum. Frida Kahlo grew up in this very house and you can find many of Kahlo's work exhibited here. In, addition to that, you can find photos, memorabilia and personal items belonging to her
Continuing our journey through Mexico, one can't ignore the cultural richness of this wonderful land, Many writers from the beat generation, came to Mexico City and wrote some of their best works. Jack Kerouac penned Mexico City Blues and Tristessa, while William S. Burroughs used to call Mexico City home after leaving Lousiana. No place can tickle your creative soul quite like Mexico.
Berlin, Germany
Berlin is an artist's paradise for a reason. The wonderful combination of many cultures leads to the creation of the art behemoth that is Berlin. If you are a fan of contemporary art pieces and new talent, Kunst Werke Institute has you covered. From film screenings to new exhibits of engaging art pieces, Kunst Werker Institute offers Berlin's finest up-and-comers.
A tour through Hansa studios is an artist's dream come true. Hansa is where David Bowie penned and recorded his iconic song "Heroes" and where many other artists like Depeche Mode, Nick Cave and The Bad Seeds recorded their most critically acclaimed records.
Paris France
The city of love, our list closer. The energy and spirit of this city are why so many artists went running to Paris and sometimes even stayed. If you want to reach a new level of creativity and see a different perspective on art, pack your bags and book a trip to Paris.
Writer's block is just a word in the dictionary in Paris. Just walking along the River Seine can make you rich with ideas. Some people say that the lights of the city fire some sort of artistic spark in every soul. Don't think twice, Paris will not just become your home, but your eternal muse.
Final Thoughts
With our list, we hope that we have helped you choose the perfect location that can spark creativity in your soul. From Sunny California to the lovely lights of Paris, get a map and choose a place that will shape your future artistic ideas and enjoy the traveling, there is no going wrong with these destinations meant to embellish your life.
Read more on KulFiy