Advertise on KulFiy | Promote Your Business | KulFiy For Business
Get Started with Advertising on KulFiy to Promote Your Business. KulFiy Ads are so Simple. Brand Awareness, Sales, Lead Generation, Website Traffic, Increase Social Followers etc.
People visit KulFiy every day to Post their Quality Content, Blog Posts, Guest Posts, Share their Knowledge, Questions, Answers.
Display Ads :
Product Listing Page 730*150
Sidebar 300*250
Sidebar 300*600
Mobile Banner 320*100
Beginning of Post 300*300
Middle of Post 300*300
End of Post 300*300
Forum Home 730*150
Forum Posts 730*150
Forum Topic 730*150
Sponsored Links
We are here to help you achieve your business goals. Contact Us Now Here. 
or Hello@KulFiy.com
We provide multiple spaces for your Advertisement whichever fits for your Ads. We want advertising on KulFiy should give you better results and better user experience on KulFiy.
We want your ads should reach to the right audience and you can get more out of your advertisement. As a result, your product or services Ad campaign should be helpful to people.
Our advertising platform is available to any business in the world.
Advertise on KulFiy to Promote Your Business.
Sponsored Links
Sponsored Links in BLOG POSTS
Sponsored Links in FORUM
Sponsored Links in ACTIVITY STREAM
Wherever You Prefer
---
Display Ads Sizes
---
Sidebar 300*250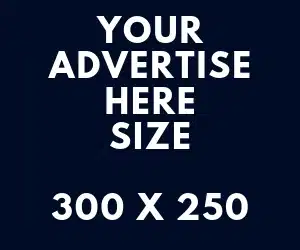 ---
Sidebar 300*600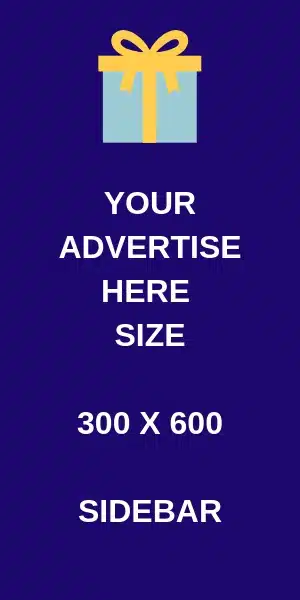 ---
Mobile Banner 320*100

---
Beginning of Post 300*300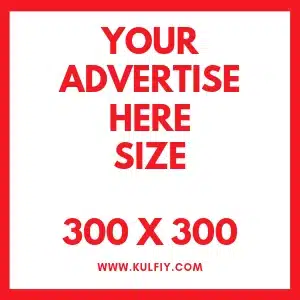 ---
Middle of Post 300*300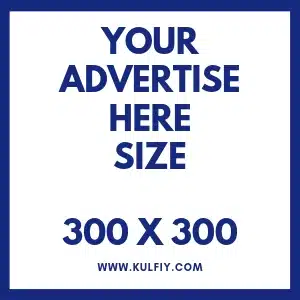 ---
End of Post 300*300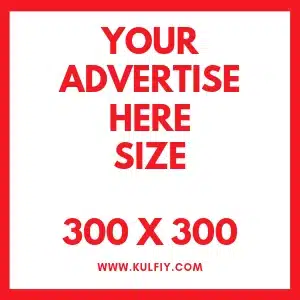 ---
Product Listing Page, Forum Home, Posts, Topics,  AD Size 730*150

---