In recent years, the technology has developed to now be both accessible and cost-effective. Ordinary people have gained access to technology via film, games and other entertainment. This has contributed to rapid technological development as well as the invention of virtual reality.
To experience VR, you either need a mobile phone, a computer or game console and a VR headset, which in turn makes it possible to discover the virtual environment. This creates a feeling of virtual depth and a 3D effect with a 360-degree angle, which makes the user feel like they're in a completely different environment.
The hardware has become so good that it has now become a prominent tool in many different industries. In the field of psychology, VR has contributed to people overcoming various mental health issues and getting an alternative to the face-to-face treatments they've been reluctant to get.
Below we look at the benefits of virtual reality therapy is in the field of psychology.
Pain Management and Anxiety
A lot of physical injuries can cause emotional distress and symptoms such as fatigue, guilt, aggression and high-functioning anxiety.
VR has been introduced in healthcare to help relieve anxiety and stress but also increase the quality of life. It is about being able to embody someone else, to be somewhere else, a way to relieve, for example, pain or anxiety without heavy drugs. Virtual reality and pain management can work well together as VR applications have been proven to be an effective tool to decrease pain in conjunction with other appropriate treatments and allow patients to once again experience the positive things in the world.
Phobias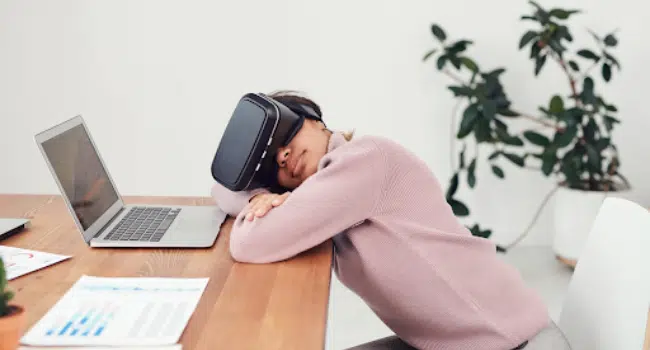 When a person suffers from a phobia, they may have resorted to different treatments and therapies in the hope to get rid of their specific fear. In recent years, many patients have turned to virtual reality therapy to overcome their phobia with the help of a licensed therapist that helps them deal with their fear and assists them in their fight.
For instance, if a person has a fear of spiders, they can pay a visit to their therapists' office or use the benefit of having a VR therapy session from the comfort of their own home, put on a VR headset and allow the therapist to help them. Although patients are aware that what they see with the headset is not a real situation, it would still trigger their emotional responses to their spider phobia.
A large percentage of people who have tried VR therapy have managed to control the situation and overcome their fears.
Depression
People suffering from depression usually exhibit symptoms of low mood, disturbed sleep, poor appetite, lack of energy, and feeling of not feeling worthy. VR is not only a cost-effective and time-efficient tool for coping with anxiety and pain, but it also has value as a treatment for depression.
Patients who have regularly attended VR therapy sessions have noticed a significant reduction in symptoms of depression, but additional treatments are still necessary to find the optimal balance.
PTSD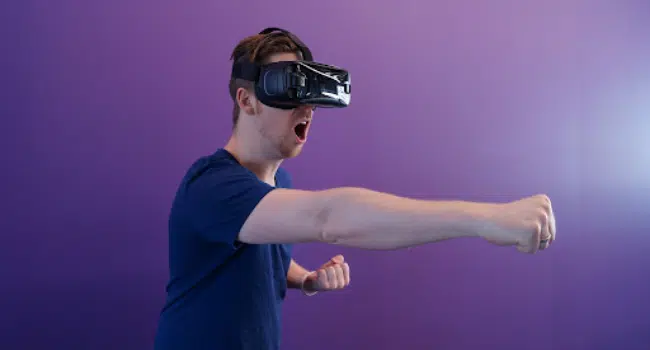 VR therapy has been proven valuable and helpful with patients suffering from PTSD. Based on the type and degree of trauma, the licensed therapist begins with an initial assessment of the patient's needs and then the VR environment is created specifically for the individual.
Even though many people connect PTSD with the military and soldiers who've experienced horrifying trauma, around 7.7 million people living in the U.S. suffer from PTSD, many of which have this condition due to sexual abuse in the past.
Unfortunately, it is not uncommon for many of these cases to go unreported and therefore untreated. VR has been proven as a very effective treatment available that can significantly help these patients deal with their trauma. Today, it is even easier to benefit from this therapy as VR clinics offer highly convenient home treatments for patients who want to feel more at ease.
Stress Relief Treatment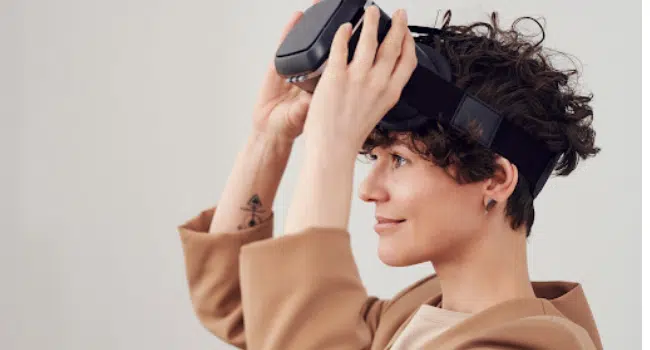 Most of us experience some level of stress and anxiety in our daily life. However, when anxiety and stress reach unmanageable levels, it affects the quality of our life and emotional well-being.
VR therapy is an excellent way to help patients relax by distracting them by using a VR headset. It has great potential when it comes to dealing with the human brain, improving our mood and state of relaxation.
Suggested reading: If you enjoyed this article be sure to read the Healthynewage magazine.
Final Thoughts
The use of VR therapy in psychology has been hailed for its vast potential and people are becoming increasingly aware and open to using this type of technology. Offering VR therapy in a safe environment can help patients open up, seek treatment and successfully deal with their issues.
Read more on KulFiy
An All-inclusive Beginners Guide On Laser Therapy Training
Limb Reconstruction – What You Must Know