College is a time full of uncertainty, and micro-adventures rolled into a few years that end up being some of the most memorable for the rest of your life. That is why people wish to reinvent every aspect of their look and approach to life when they come to college so they can have a fresh start after high school. This also includes fashion to some extent, as the college offers the possibility to express your individuality through clothes and accessories, which was missing until high school.
While 'college fashion' is a niche many fashion brands like to cater to, eyewear brands have branched out further and introduced curated selections of frame shapes that college students can wear daily. The cute chasma for girls that turns heads and sparks conversation at the bustling corners of an extra-curricular room, or the canteen steps is now yours to own. Here are some options for a cute chasma frame that you can sport in college to effortlessly stand out in the crowd.
The Blue Rounds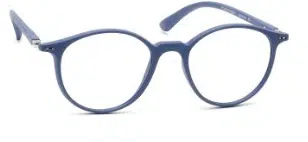 A good chasma is one that will last you a long time, and always give you an edge above the rest as soon as you walk into a room. These blue round-framed eyeglasses are a great choice for you if you like to stand out, but in a way that subtly reflects your personality for others to connect with. The blue is a soothing and approachable colour, an unconventional choice in eyewear, but can do wonders for your features and vibe when styled correctly.
The Studious Semis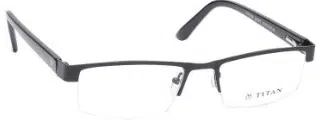 When we think of the quintessential studious college friend, we might imagine him in a pair of lean eyeglasses that are mostly for function and rarely for fashion. This semi-rimmed chasma for boys is one that can elevate your studious look by a few notches. It is comfortable, durable and lightweight, making it the perfect choice for college wear but it also has the added benefit of being understated and stylish.
Ready in Rimless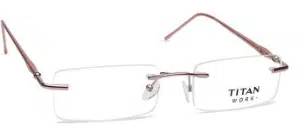 A collection of college-wear eyeglasses is incomplete without the iconic rimless specs that have made their return to collections with a lot of emphasis on lens shape. This chasma is the same as most rectangle eyeglasses that offer a lean and clear line of sight, but with the absence of blocky frames. These lenses are unhindered by the limits of a frame, making this chasma a great choice for those who like to let their features take precedence over their eyewear designs.
Ambitious Reds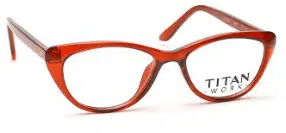 The red cat eye chasma is one that has often been seen on campus, being sported by someone who loves to be on the go and ambitious. This cute chasma for girls embodies the vivacious spirit we have in college, where we wish to stand out but on our own terms. While most designs for a cateye chasma may be in black, these glasses are in red which offers a welcome change to the usual design. Therefore, you can get these glasses for that pop of colour to your college looks.
The Old Soul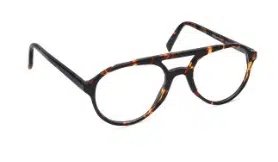 While college is all about youthful, starry-eyed ambition, some of us are 'old souls' which may manifest itself through our choice in a chasma. Even in college, we might eye vintage-inspired designs in a cute chasma for boys that can make us stand out effortlessly. These pilot frame brown glasses are the perfect example of the same, where the beauty of the golden age can trickle its way down to modern designs worn in college today.
A nice chasma can go a long way in college to make some lasting impressions on your peers and batchmates. Since these cute chasma frame for girls and chasma frame for boys can become the most memorable element of your daily looks at college, it helps to make a pick that reflects who you are and offers ample function to your vision requirements. Your search for a cool chasma to sport in college can become infinitely easier if you make your pick from Titan Eyeplus and their collection of trendy eyeglasses that are shuffled in with new designs every season so that you always have the best of eyewear fashion at your disposal before making a pick.
Image Source: Shutterstock