Eyewear today has rapidly evolved from quirky sunglasses and coloured contacts to customised frames for women. Being a universal accessory, eyeglasses today are donned not simply for correctional but also for protection. From prolonged exposure to UV rays, screens and devices, eyes have to be protected. As eyewear is not limited to sunglasses, eyeglasses are also adapting various style and frame options for women to choose from.
Function does not require sacrificing fashion. Therefore eyeglasses today are available in an abundant variety of lenses, shapes and frames for women. Eyeglasses can be daily-wear, correctional or anti-glare. Hence, retailers and makers have designs that can add a personal touch to your look and subtly express yourself in a chic and fashionable manner.
Let us look at some options for a frame for women to experiment with below:
1. Round Frame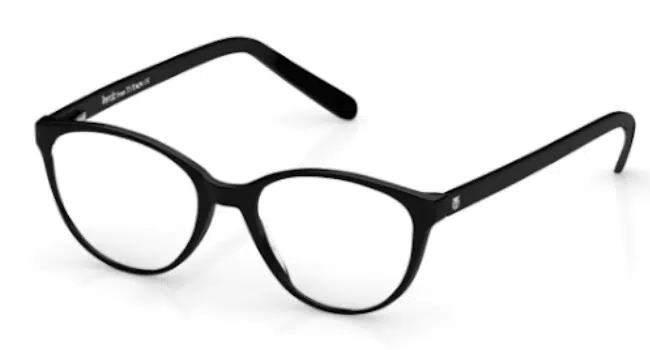 Everyday wear eyeglasses are quickly becoming a space for many to experiment with when it comes to styles. When makers focus on designing a frame for women, the main goal is to make it universally flattering on various face shapes and not overpower one's features. Round frames are a great option for those who wish to change up their appearance and add a touch of unconventional and sophisticated finish to their look. These lenses are great for overall protection from glares and UV radiation and make them a suitable option for angular faces.
2. Wayfarers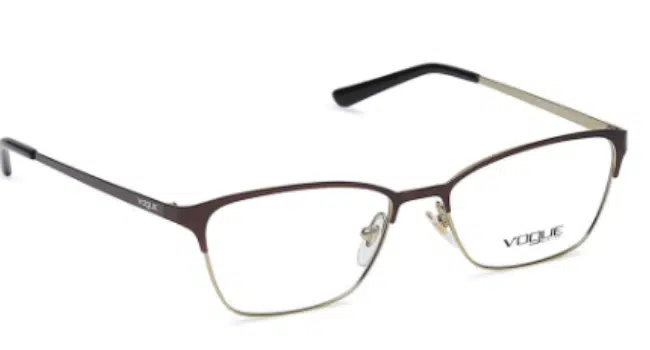 As the name suggests, these frames are designed to reflect the wearer's easy-going and approachable air. Wayfarers are flattering on almost all types of face shapes because of their simple and effective design. They are great for UR protection and complement your attire and atmosphere around the year, no matter where you are. They are predominantly found in sunglasses but have lately become the trendiest option for those looking to switch up their frame for women and find an option more suited to their personality.
3. Cat-Eye Frame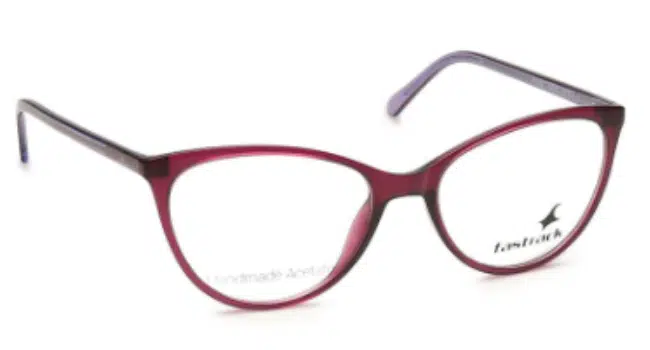 One of the most popular and classic designs in eyeglass frames for women, cat-eye frames are timeless and trendy all at once. These frames reflect a chic and professional appearance along with an upswept twist that can lift your features and make you look sharper. These lenses are also great for UV protection and glare as they cover most of the eye area. Cat-eye lenses are most flattering on rounder and oval face shapes and bring a playful yet classic addition to your look.
4. Semi-Rimmed Frame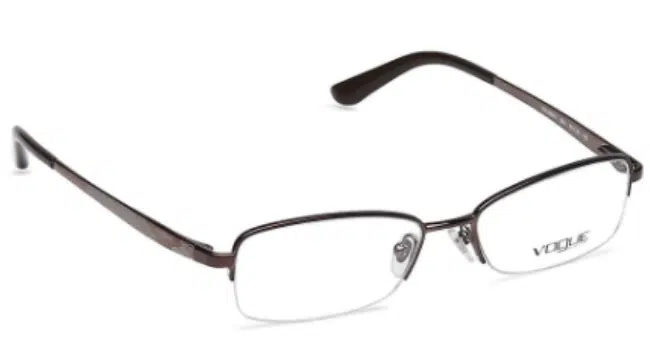 Semi-rimmed frame for women is a trend that is quickly evolving into embracing the tireless spirit of the 60s, with its lightweight and adaptable design. These glasses are meant to showcase the seriousness of work culture while also being sleek and stylish at the same type. Echoing the make of clubmasters, these semi-rimmed frames can be a welcome departure from the ordinary designs found today and can embody your drive and purpose through your timeless eyewear.
5. Rectangular Frame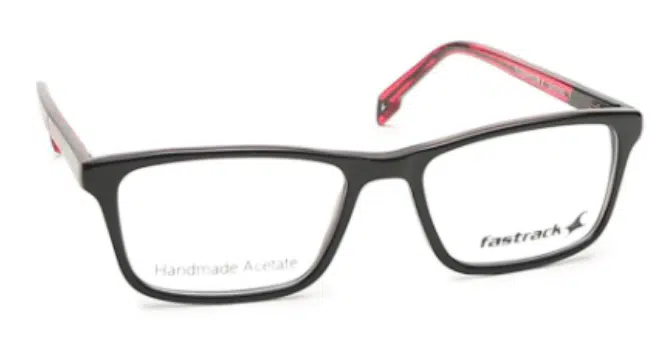 While 'tiny sunglasses' or 'pincher' sunglasses sweep the fashion spaces yet again, a similar and classic design for a frame for women finds its way into eyeglasses. The rectangle frame is one that is one of the most reliable and fashionable designs that serves both style and function. These glasses are great for round and oval-faced wearers, as the angles balance off and add a degree of sharpness to your appearance. These can be worn around the year and are a versatile design that is bound to remain a staple in most eyeglass collections.
Frames for women in eyewear are a crucial selling point for most brands, as they continue to bring in fresher designs and shapes within their range. If you're on the lookout for experimenting with your frames, you can reach out to reputed retailers like Titan Eyeplus, who house numerous global and Indian brands for you to choose from, right at your convenience.
Read more on KulFiy
7 Popular Eyewear Trends To Follow In 2021
5 Important Qualities to Remember When Buying Sports Sunglasses for Triathlon