Have you had your GMB listing set up yet? Google My Business (GMB) listing explains what local businesses can use to manage their presence on the search engine and on maps. Getting your business up this listing means you are found directly on Google therefore your clients will not need to be directed to a third-party site.
GMB is a free and easy-to-use tool for businesses to manage their Google presence. It helps customers find their business and tell them information about your organization. You can also verify your business to have the privilege of editing the business information when necessary.
Where Your GMB Listing Will Show Up
The information from your GMB listing will appear in Google's Knowledge Panel if a brand search is performed. The information is presented in a short, snippet-form on search engine result pages (SERPs) to give searchers a quick and easy way to get the information they need at the time. It can also provide more business visibility.
The Google Knowledge Panel is the box that appears in the top-right hand corner of every search result you make on Google in desktop mode and near the top on mobile mode. This specifically appears for branded searches or when a person searches for a particular business name.
The Knowledge panel has all of the vital information about a business. It can include business name, address, and phone number. Local businesses with a GMB listing will also have other information like business hours.
Google Local Pack/Local Finder
In addition to the Knowledge Pack, the listing can also appear in Google Local Pack or Google Local Finder.
The Local Pack is the business listing that appears below the map. It appears after a user performs a search with local intent. Your goal is to be part of the top three in the listing since most people will not expand the results to view the hidden businesses.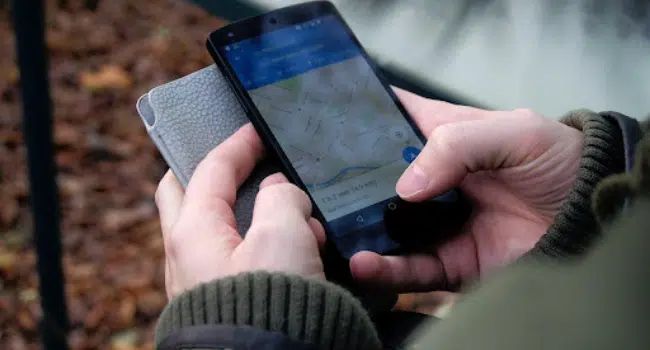 Google Maps can be found on both app and browser for desktop and mobile. It is helpful in getting directions and for discovering businesses and locations. It readily appears when searchers key in a keyword.
While Maps is often used by people for getting around places, this can also be a gem of a tool for putting your business out there and subtly telling people that you exist. When they search for "tree service Richmond Hill" or "tree pruning Bradford", for example, your business name and location can appear on the listing and should tell them that they can hire you if they need their tree removed or pruned.
Reasons To Get Your GMB Listing Up and Running
Today's technology allows for a faster and easier way to promote products and services. One of the biggest contributors to the perseverance of businesses to create an online presence is the number of people who are using their mobile phones for local searches. According to Search Engine Watch, more than half of these mobile searches end up in a store visit. Because of the potential that organic search has for businesses, setting up your GMB listing should be a priority. Here are some of the benefits that you can expect:
GMB gets you on Maps and Local Pack listings
The highly visible map and list of business names that appear for every search on Google mean a great opportunity for your business. The Local Pack is the first thing that users will see after each query.
Since business information is presented in a nutshell, anyone who entered the query would have all they need to contact and get the product and service that they need. Any potential customer can use this information to proceed with transactions or keep these for future use.
GMB features a Review Panel
What is one of the considerations of people before booking a service or buying a product? Reviews.
The power of the customers' recommendations can never be underestimated especially when it comes to vying for search rankings. According to a study by Moz, online reviews are thought to contribute 10% of how search engines rank results. If you are looking to be more visible, use GMB to make it easy and accessible for your potential clients to find the reviews about your business. The review panel is where users leave their ratings and opinions of their visit and experience.
Reviews, even if they are just a few sentences long, can boost the confidence of future customers in the product or service they will be getting from you. Getting more reviews will leave an impression of credibility.
GMB listings ensure consistency
Information is vital in this online setup. You want to make sure that future clients will be able to find you right away when they make a Google query. Therefore, you need to update your local listing information and make sure that these are uniform all throughout Google. In short, the listing holds the key to taking control of your business' identity on Google.
A verified GMB listing allows you to edit location information if ever you are moving into a new location or if you are offering an alternative location. You can likewise edit phone numbers, adjust the business hours, and add new information that your current and prospective customers would need to know.
GMB leaves a first impression
Most experts in online marketing would agree that if a business is not on Google then it does not exist in real life. A GMB listing cements the legitimacy of your business. Leaving the first impression can make or break a customer's buying experience.
Make sure to upload photos, add information, and get the reviews up and visible for anyone who may stumble upon your profile.
You can hire the best digital marketing agency in Kitchener and still not attract as many people as you hoped. The problem is not in the site itself but in the visibility of your business on Google. Setting up a GMB listing is one of the simple and easy ways of telling people that your business exists. With all the information they need readily visible, it is not surprising why they attract buyers easily.
Read more on KulFiy
Having an Affair on the Top Online Hookup Website
Drag and Drop Website Builders or Hiring a Website Developer?
Low-Code Development for Businesses