While selecting a web hosting service for your website one can easily get confused as there are plenty of options that are available in the market these days. The web hosting services also confuse company owners by bringing on plenty of options and with so many users simultaneously. But it's very important to get a transparent idea about all the web hosting services so as to choose the most appropriate one. Dedicated server hosting is a clear cut choice when your business is a constantly growing one. Dedicated server hosting is the term given to the hosting packages that provide dedicated services to a single company and its application. But let us first get a deeper insight into what is a dedicated server.
What is Dedicated Server?
A server that has dedicated its services to a single website or application is a dedicated server. A shared server upgraded in terms of services can be considered as a dedicated server. But the question arises why and when an enterprise goes under the requirement of a dedicated server hosting?
Once the user base of the companies starts to increase, with this the databases started to increase exponentially. This is the time when a shared server is not enough to support such huge databases and thus rendered useless for such enterprises. Application owners or developers then start retrieving their subscription from a shared server. The very instant they realize that no their application or website needs more than just a shared rack space on any server.
Shared resources on a shared server would be enough for a business during its initial days when there is not much traffic and also not a plenitude of services to offer. But once the business is out of its start-up phase, traffic increases straight away and the kind of flexibility it demands cannot be fulfilled by a shared server anymore.
Here comes a dedicated server in the picture that promises the same flexibility that the company is looking for. Dedicated server hosting acts to be the best option when requirements start to shoot which can be observed in most of the E-commerce websites these days. Things start to go out of hand and if the situation not taken care of in time then the business can go worse in no time.
A dedicated server hosting plan brings out the best results. Many of them find it expensive but the results speak for themselves. In no time your business will start receiving the profit as well as improved traffic in terms of end-users. The extra costs incurred will no more look like paying through the nose as improvement in the revenue generated will pay for itself.
In no time, dedicated server hosting will come out to be a steal deal for the services it brings on the table. No other hosting service promises neither can deliver the flexibility, efficiency, and availability that a dedicated server hosting is already delivering in the market.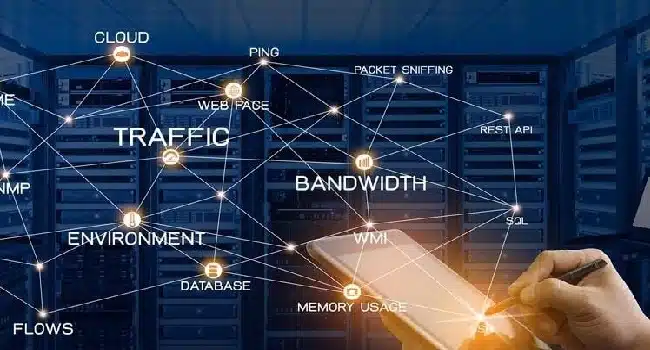 When should a company or enterprise consider investing money in dedicated server hosting?
There are four circumstances which we have enlisted that definitely calls for dedicated server hosting-
If you are sure or also there is an anticipation of an increase in the traffic in the near future. Also there are some websites that have to deal with hefty traffic on a daily basis for example banking official websites or E-commerce websites. Among them, E-commerce websites are the ones that have to handle thousands of traffic according to the present scenario. These websites should never compromise with their hosting requirements as these numbers are only going to increase due to the availability of cheap internet services
Security is a big concern when your website has to deal with sensitive information or data that may be critical for your nation. A shared server is not a good option for hosting suck kinds of websites. Banking websites or money transfer applications if hosted on a shared server gets exposed to so many threats. Dedicated server hosting is the best option for such websites.
There are websites that need optimum page loading times and to meet that it requires higher bandwidth that can only be promised by a dedicated server host. A site loading in 2.9 seconds is already faster than 50% of the other websites on the internet. But dedicated server hosting promises to render much better loading times. It can be less than 1.5 seconds in some cases that can make your website faster than approximately 85% of the websites on the internet.
Some website owners or developers demand 100% control over their website irrespective of being hosted anywhere. Such control can only be provided by dedicated server hosting without any compromise with the support.
One can get hundreds of reasons to go for dedicated server hosting. Here are some of them if you are still unclear-
Private communications
Virtual Private Network
Data Syncing
Negligible hassling
Easy to host heavy-duty games
Ideal website loading time
Hence an admirer of speed and a secured environment will always go for a dedicated server host. The costs may make you think twice but the very soon you will see your website's ace performance you will not have to regret at all. So leave your entire aside and go for the best available dedicated server hosting around in the market.
Read More on KulFiy
Benefits Of Web Hosting In Thailand
Drag and Drop Website Builders or Hiring a Website Developer?