With the iPhone 13 and iOS 15 coming, Apple introduced many new features in their new operating system, such as "Focus" which filters notifications and applications based on what a user wishes to focus on at a particular time. When we set Focus on any latest Apple device, it automatically links to all other Apple devices. . This new feature can be accessed within the notifications panel, swiping down from the top of the screen.
Apple also applied changes to its Facetime option, enhancing it and introducing new features such as voice isolation and spatial audio. Facetime now also supports Portrait Mode and a new grid mode to allow more faces on the screen.
Even though Apple has introduced a lot of new features, one issue that still remains is how to unlock a disabled iPhone without the help of iTunes. If you also utilize Google to look for options with the words "how to unlock a disabled iPhone without iTunes," there are a few results that will help you with it. When an iPhone gets disabled, it is mainly because you or someone else put the wrong password more than ten times. If you place the incorrect password more than three times, the timer starts displaying on your iPhone screen "iPhone disabled, try again in one minute." This timer increases every time you input the wrong password until you have had ten tries. After that, the screen displays, "iPhone is disabled connect to iTunes."
If you see this message, you are in for a pinch as this procedure is time-consuming and somewhat hard to fix. There are ways present to unlock your iPhone's passcode with the help of iTunes, but there are times when you don't have iTunes available, or your iPhone does not connect with iTunes. If that's the case, don't worry, as we have several ways for you to fix this issue without the need to connect the iPhone with iTunes.
Method-1: Using "Find My iPhone" to unlock Disabled iPhone
Get another iPhone, open the Settings, and enable the application "Find My iPhone."
After that, log in to your iCloud account to avail the application's features
Once logged in, you will see all your Apple devices that are using the same iCloud account.
In the list, tap on your disabled iPhone.
Now tap on Actions at the bottom of the screen.
Three options will show on the screen. Select the last one that says," Erase iPhone".
This action will erase and factory reset the disabled iPhone. This will also remove the passcode from the device.
You will have to set up the device from the start, tap on Restore from iCloud Backup.
The latter will restore the iPhone to the last backup available on your iCloud.
But if you did not have a recent backup, you might be in for a little bit of a problem. To be hornets, the fact that we lose all the data and have to restore it sounds pretty daunting.
Method-2: Using " Dr.Fone- Screen Unlock
Launch Dr.Fone- Screen Unlock on your system. Select option "Screen Unlock" from the options to start the process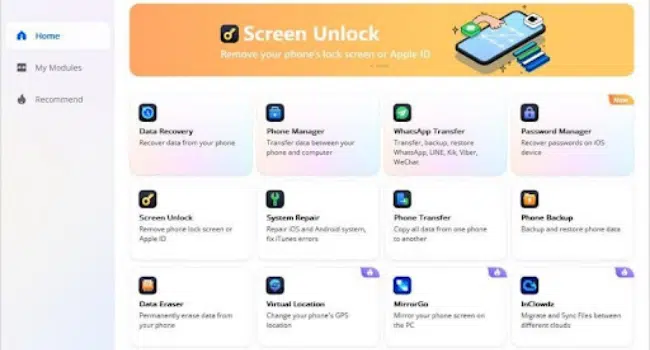 2. Connect the iPhone to your system using the lightning cable. Click on "Unlock iOS Screen" to proceed forward.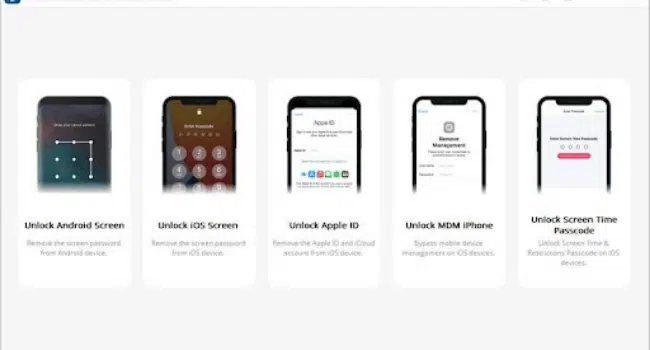 3. After the software detects the device, an interface will be displayed to activate the iPhone's DFU mode. Follow the shown steps.
4. Ensure the information provided is correct and click on the "Download" button.
5. Once done, click on the "Unlock Now" button. Type in the confirmation code shown on the on-screen window to start the process. When the process completes successfully, a message will appear on the screen showing," Check whether your device has successfully removed the screen lock.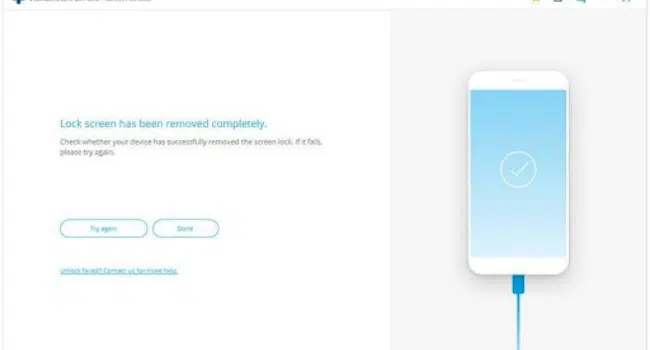 After the process completes, the iPhone will be brand new, and you can set it up again yourself or connect your iPhone to the iCloud account to restore it to the last backup.
Conclusion:
Bypassing an iPhone's security measures can be an arduous and time-consuming process. The latter results from Apple's strict security protocols to secure your device against hacking attempts.. However, an issue arises when your iPhone gets disabled and you can not connect to iTunes. But don't worry, we have a few reliable ways to get your iPhone unlocked.
And amongst our selected methods, Method-2: Dr.Fone – Screen Unlock is our top recommendation. Its efficiency and effectiveness, simple steps, and the security it provides are clearly undeniable. Dr.Fone – Screen unlock has user-friendly interface that can help everyone fully understand the procedure to unlock any disabled iPhone. Resultantly, you do not have to be a tech expert to fix your iPhone now.
 Read more on KulFiy
How to Transfer Contacts from iPhone to Android
Easy Accounting Anywhere via free invoice app for iPhone & Android
iPhone 12 Price 2020, iPhone 12 Release Date, iPhone 12 Mini, iPhone 12 Pro, iPhone 12 Pro Max, Specification, Comparison