The Past Two Years were no doubt troublesome and hectic but it turned out to be a Blessing in Disguise. While everything switched to "Work From Home" and "Online-Mode", people indulged in re-accessing their hidden talents and in the process nurturing them. One such Talent came out to be DIYs (Do It Yourself).
Various DIYs flooded our Social Media Feeds, from making Natural Home-Remedy Beauty Masks to Decorating their Home became the new hub spot for several Influencers. One Such Home Decor DIY accessory which went viral was related to glass bottles. Glass bottle Lamps, Glass Bottle Graffiti Photoshoot, and others.
What was common in every Glass Bottle DIY was Several Holes because of which the Glass Bottle looked exceptionally Fancy and top-notch. Whether the Bottle was turned into a LED Lamp or used as a Wind Chime, it had its charm and charisma.
While many influencers hovered over Youtube making their Search History full of "How to Make Holes in a Glass Bottle", we are here to make your job easier. Let's just quickly delve into some important aspects and steps of making holes in a Glass Bottle.
Before getting into the steps of Carving a Hole in the Glass Bottle, you need to question how to tell the age of a glass bottle? As you know Glass Bottles have been spotted from mid AD which marks the prominent past of Glass Bottle making it a previous antique piece.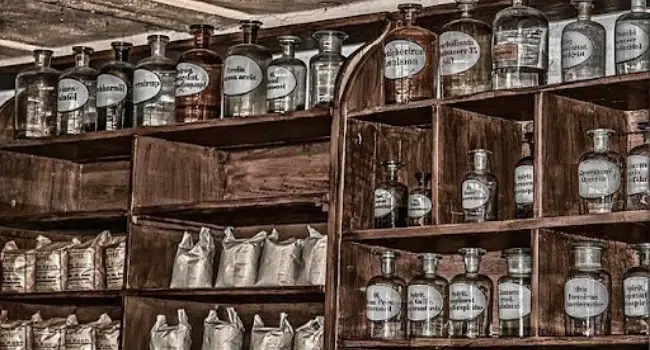 Preferably, there are two significant ways on how to make holes in a glass bottle:-
Carving Holes using a Drill
Carving Holes without a Drill
Carving Holes in a Glass Bottle with a Drill
Thinking of a Glass Bottle, the things which come to our mind is how intricately the Glass Bottle has been carved and with that the most fragile thing which needs delicate care and handling.
With all this coming to our mind, Carving Holes with a Drill might seem a tough task, and to an extent impossible. But following a few steps, you can achieve mastery in carving holes with a Drill. All you need is the Right Amount of Skills, Techniques, and concentration.
Before jumping into the process you need to take care of your Safety, Tools Used, and Ventilated Room. The Tool which is the Driller needs to be sharp and precise because we will be using it for Glass. Prefer a Diamond-based Drill.
The next step is to cover your vulnerable areas such as eyes, hands, face with a shield, and gloves. While drilling, the Glass might shed some dust and cause pollution, so prefer staying in a ventilated room.
Materials Required
A Glass Bottle
A Diamond-based Power Drill
Eye Gears
Gloves
A Marker
Spray Bottle with Water
Masking Tape
Process:-.
The steps discussed below are the easiest and convenient ones. Following these steps skillfully with the required techniques can make your Glass Bottle look incredibly beautiful and spellbound.
1:- First of all, make yourself geared up with Gloves, Eye Gear, and other safety tools.
2:- Secondly, you need to keep the Glass Bottle attached to a Flat Surface with enough cushioning with Rubber Pads. The Right Cushioning will make your process sleek because you won't be having the hassle of bottle slipping during drilling.
3:- Following this, you need to mask the reference area with Masking Tape and Mark the point of Carving using the Marker. This Step will help you concentrate on the right spot of drilling and ensure that the drilling doesn't happen in any wrong spot. The Importance of Taping the Reference Area is because it will restrict the unnecessary movement of Glass Bottles when the drilling pressure is added.
4:- Now comes the most important step, Drilling. It is advised not to drill at high voltage or power. It will break your Glass Bottle instantaneously. Consider using the Drill at the lowest Voltage or Power. Prefer Diamond-Based Driller
5:- While Drilling, make sure you spray water frequently because the Drill appears hot in the slightest minutes of use, which can melt the Glass Surface. Henceforth, Spray Water on the Drill Bits while Drilling the Reference Area.
6:- Continue Drilling Unless and Until the Required Hole has been Carved out. Again, this method is highly professional and needs an ample amount of Skills and Techniques. However, if you feel you are proficient in this then go for it. This technique is used to make holes in a Glass Vase for Plantation Purposes.
Carving Holes in a Glass Bottle without a Drill
When you are doubtful whether to use a drill but you are driven by the talent you possess of carving holes in a glass bottle. Then this technique will help you achieve your endeavors. All you need is a soldering iron.
However, these are highly professional and need expert supervision while carving the holes. You are exposed to heat and the method might be hazardous. But all you need is the right skillset.
Materials Required
A Glass Bottle
A Soldering Iron
A Marker
A Scoring Board
A Pen or a Pencil
Process:-
Before diving into the process you need to be geared up with all your safety suits and the right amount of ventilation is a primary need.
1:- If you intend to make a hole, choose the curved area of the bottle and not the flat surface. As carving a hole in a curve surface becomes easier than doing it on a flat surface.
2:- Now, mark or draw the shape you want to carve in a glass bottle with the help of a marker.
3:- Now the most important step, use the heated soldering iron all over the circumference of the reference mark. Apply more heat when the glass starts melting. After doing this you'll see the remarkable cut in the area you want to Carve out.
4:- Now take a pen or pencil and gently tap on the surface/ reference area you need to carve out. You'll get the required hole in the glass bottle.
Conclusion
Over the years, DIY has become an emerging sector. Glass Bottle DIYs are not only easy and convenient but also have a larger application all over the world. Not only can it be used in Home Decor, but it can also be used in a Cocktail Party Decoration, even decorating an Office or Workplace.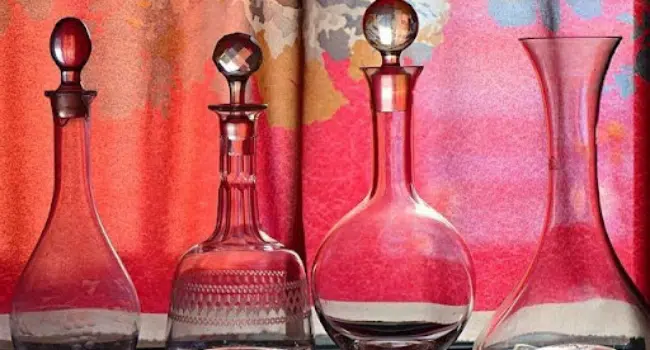 However, the glass bottles with holes might look extremely sleek and charming, the hidden talent is the hard work and concentration while Carving a Hole. So, if you intend to take over the job of making holes in a glass bottle as a hobby then make sure you are all buckled up with enough practice. Make your Home, Work Place, and even parties charming and desirable with glass works.
Read more on KulFiy
All you need to know about Bourbon Whiskey and its benefits!
Reasons to Buy a Single Family Home in Myrtle Beach South Carolina
How to Take Care Of Your Outdoor Blinds and Extend Their Lifespan