Suppose you have created a Facebook page or Instagram account for your business but only post on it occasionally. In that case, you could be missing out on vital opportunities to engage your audience and increase your revenue.
But how often should businesses post on social media?
In reality, there is no one formula for deciding how often to post on social media (though there are best practices) since a few aspects need to be taken into consideration- the network, the business, and the audience. Let's take a closer look.
Best practices for posting content
#1 The best time to post on Instagram
Instagram is an excellent place for businesses to branch out with their content. This visual social media network uses an algorithm similar to its parent company Facebook. So, the best time to post on Instagram is once per day at the most if you want to generate engagement from your followers. Sticking with this frequency will also maximize your productivity, as generating unique visual content more than once per day can be challenging. When it comes to timing, research says that the best time to post on Instagram (in local time) is 6 AM.
#2 The best time to post on Facebook
There have been recent changes to the Facebook News Feed algorithm to reduce noise and encourage fundamental interactions between users. As a result, the organic reach of Facebook business posts is low, so you should consider paying for Facebook advertising. Also, past performance and follower activity are essential when posting on this network. Finally, people are more likely to take notice of your Facebook posts mid-week, from mid-morning to mid-afternoon, as many people check their Facebook apps during their morning coffee or lunch and afternoon breaks. Scheduling is important to get more exposure to your content. Many users choose to buy video views or buy likes to get more engagement. But it's not going to help you always. Rather trying to have organic growth may give you long lasting success.
#3 Best time to post on LinkedIn
LinkedIn is a professional networking site that is particularly useful for the B2B sector. Using it strategically can generate up to four times more clicks to your website than a Facebook or Twitter account with a similar number of followers. Content such as new blog posts and articles relevant to your industry and followers is most suitable.
When it comes to timing, post during workdays, and do that about once per weekday between 8-11 AM. Avoid posting during weekends, as there will be a low reach and engagement. LinkedIn estimates that this frequency can get you a 60% unique audience reach, significantly higher than average Facebook performance.
The significance of post frequency, consistency, and quality
Regardless of the social media channel you are using, one thing is clear; you need to post often to be visible and succeed. The ratio behind this is that most social media networks use algorithms to decide which content appears on followers' news feeds.
However, as social media is fast-paced by nature, content becomes obsolete quickly. For this reason, posting consistently is even more critical. If you go weeks between posts, it is unlikely that your followers are seeing your messages frequently enough for them to make an impact.
But that is not all. Of course, posting a lot can give you wider exposure, but quality in this quantity is of utter importance as it makes your brand trustworthy. Ultimately, without having a clear objective that you want to achieve through your social media channel, you will not know if your posts are successful or not.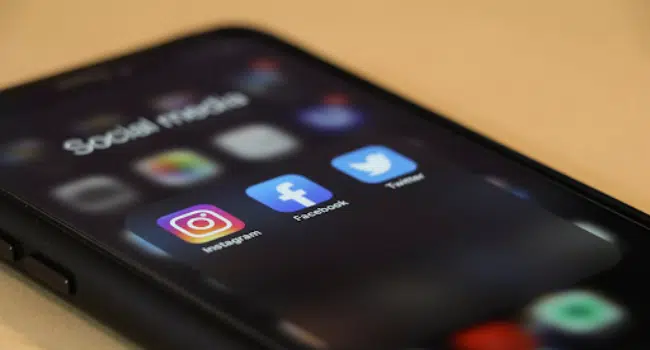 Other aspects that you need to consider when posting
#1 Tailor your content to fit each network
To increase awareness and engagement around your brand, you need to craft and post quality content. Still, what is suitable for LinkedIn might not make a good post for Instagram. So, instead of copying and pasting identical posts, consider which types of content are best suited for each social media network. Most importantly, think about your audience before you post. Then adjust your language and images to fit with this.
#2 Engage with your audience
Social media is all about being reactive, so you will need to join the discussion when people respond to your posts after posting content. The faster you respond to posts and comments, the more responsive and personable your brand appears, and the larger your community grows. And so will your revenue.
The bottom line
When it comes to deciding how often to post on social media, and at what time, it all comes down to the type of your business you run and your target audience. However, the most important thing is to post relevant, high-quality content consistently and pay attention to the times your audience engages with your content the most often. And remember, you do not need to be on every social media platform; you only need to be present on the right one.
Read more on KulFiy
Instagram Post Ideas for Business
5 Ways to Use Facebook for Business