Are you planning for a vacation, then Saudi Arabia will be the best choice. That country has its beauty of culture, amazing destinations, natural landscapes, historical sites, and many more. The best way to get there is through Flights. You can check Saudi Airlines booking or any other flight booking to make your journey comfortable and easy.
In 1932, Saudi Arabia was founded by King Abdulaziz by uniting four regions in one state. It is famous for the origin of Islam. That country has countless mosques, the world's largest desert, which is '' Rub al Khali'', the biggest quantity of oil, Arabian horses, etc. There are infinite things to attract people all over the world.
Best season to visit
Saudi Arabia has the hottest weather due to latitude and longitude. The best season to visit there is from November to February. In these seasons, the weather is mild, and the temperature is low. The average temperature high in Riyadh (capital of Saudi Arabia) is around 28 degrees Celcius. Nights in the desert can be cooler than a day.
Airlines
Saudi Airlines are the finest airline in the world in terms of hospitality and safety. These flights are well connected to all major cities in the world. It is certified as a 4-star flight because of its quality of service. That rating includes food service, beverages, IFE, safety, quality of airport, cleanliness, onboard product, etc. They have 144 fights to date; some are Boeing 787, Boeing 777-300ER, Boeing 787-10, and many more. It is one of the fastest-growing airlines in the world with trusted flights.
Tourist destinations
There are different types of tourist destinations in Saudi Arabia. It offers varied cultures for stereotypes. Following are some places to visit there.
Kaaba- It is the building at the center of Islam's most important mosque Great mosque of Mecca. The Kaaba is made up of stone, marble, and limestone with a cuboid-shaped structure. It is the most sacred site of Islam.
Al-Balad- It is the historical place of Jeddah (the second-largest city in Saudi Arabia). Balad described it as ''The town''. It is famous for its old structures, which are the best attraction for tourists.
Jeddah Corniche- Jeddah Corniche is the 30km coastal resort in Jeddah city. It is located near the Red sea. It has recreation areas, coastal roads, large-scale sculptures, etc.; it is open 24/7. So you can visit there whenever you want.
Kingdom center tower- It is the skyscraper of Saudi Arabia located in Riyadh. It is the tallest tower in Saudi Arabia. It overtook Faisaliyah (another skyscraper in Saudi Arabia) by 267 meters. Its entry fees are about 20 to 25 dollars. It is famous for its shopping mall, hotels, etc.
King Fahad's fountain- It is also known as Jeddah Fountain. It is visible from all over the city. It is a much-loved landmark in Jeddah city. The fountain is around 240-312 meters. With its powerful jets, it will surprise all tourists who come to see it.
6Masmak fort- It is also known as Maskmark fortress or Masmak palace. It was built in 1865 by ''Abdurrahman ibn Sulaiman''. In 1995, it was converted into a museum for essential landmarks from Saudi heritage. Other than these, many places like Al Khobar, Taif, Dammam, etc., are waiting to amaze you.
Culture of Saudi Arabia
Culture has its beauty. The culture setting there is influenced by Islamic and Arab culture. The society of Saudi Arabia is religious and traditional. Also, this society had a lot of change, like a nomadic society, and now they are rich commodity producers. Their culture defined Islamic heritage in so many ways. The culture of Saudi Arabia is so rich with its Islamic heritage. It has a historical role in making Saudi Arabia an ancient trade center. Islamic faith and Arab culture are deeply connected.
Most Arabs believe that life events are in the hands of God. Therefore, a man should depend upon the path that God shows. Mosques are the holy place in Islam. They pray five times a day. According to their culture, the most admirable characteristic someone can have is piety.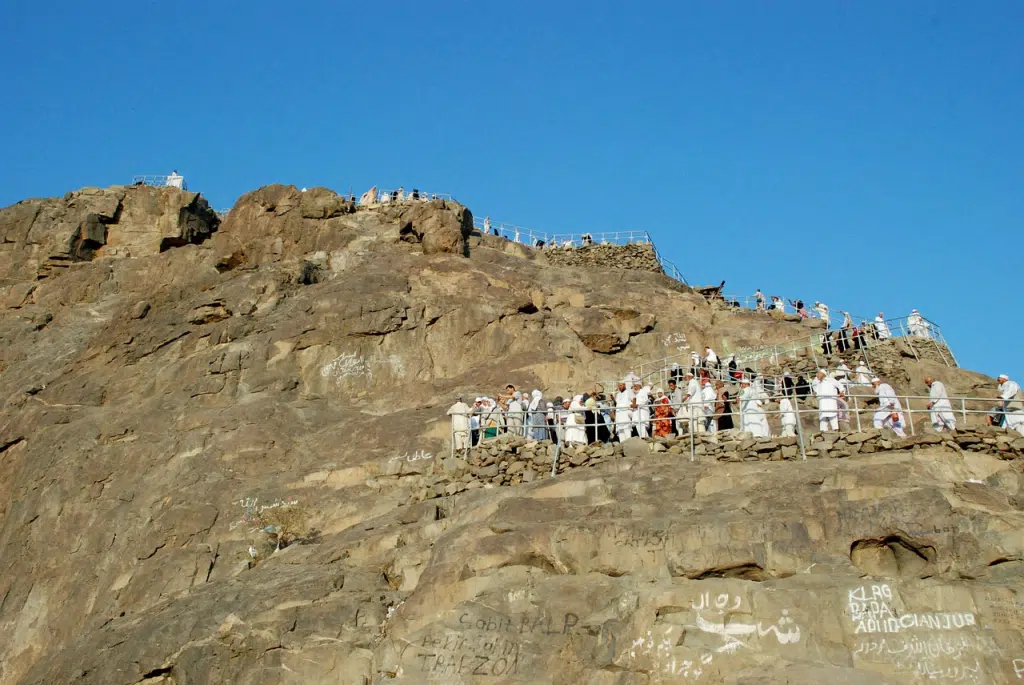 Food
Saudi Arabic is also known for its food. ''Kabsa'' is one of the most famous and traditional dishes. It is eaten across the country from Jeddah to Riyadh. This is one of the must-eat dishes of all time. In addition, there are dishes like Hininy, Madfoon, Markook, etc. that are also loved by the country people. Sobia is a cold beverage made up of brown bread, date palm sap, herbs and spices, which used to be made only in Hijaz, now available across the country. During Ramadan, it is most loved. Every country is especially known for its food, and Saudi Arabia has the best food ever.
Nightlife
They say Saudi Arabia has the best nightlife globally, but that city has its own strict rules. The entire tourist should not expect to go to bars and party clubs at night. Drinking and parties are not the options for the tourist, but there are other ways for enjoyment. Nightlife gives you the occasion offers like drumming, traditional sword dancing in restaurants. There is a shopping market, and restaurants are open until midnight. There are some Saudi Arabia restrictions, but it has the finest and safest nightlife you ever lived.
Shopping
Shopping is like heaven in Saudi Arabia. It is famous for its gold, rugs, scarves, camel milk chocolate and soap, dallah, and many more. There are the cheapest as well as the most expensive things in the world. The traditional market is the best place you can visit for shopping. That market has everything from antiques to handicrafts, gadgets to pets and all. They got everything. Shopping malls are another attraction for buyers and collectors. The vibe of searching the market or malls is another level. You will enjoy yourself while shopping here.
I think you got the best time and the best destination you can visit in Saudi Arabia. All these points about Saudi Arabia are enough to make your vacation all worth it just. So pack your bags; that amazing Saudi Arabia is waiting for you.
Have a wonderful journey!
Read More on KulFiy
A Complete Guide: Best time to visit Ireland in 2021