After the events of Covid-19, it was clear from the beginning that resuming normal operations for foreign travel would not be an easy task. Since the end of the previous year, several countries have been brainstorming and testing various ideas to facilitate passengers' transit from one nation to another.
A traffic light system is among these, along with air bubbles, vaccine passports, transport corridors, and even traffic bubbles. The Vaccinated Travel Lane (VTL), which was first implemented in Singapore, is the most recent item to be included in this list. Although it is still in its infancy, many experts predict that it will eventually become standard for governments to provide entry to vaccinated visitors.
In order to have a flight that is trouble-free, secure, and smooth flight, it is vital to have the correct information on the things you ought to know, such as the prerequisites for travel and where you can get insurance (MSIG).
If you have plans to travel outside of the country, you should read this page since it will provide you with all the information you require regarding the Travel Vaccinated Lane.
Travel Vaccinated Lane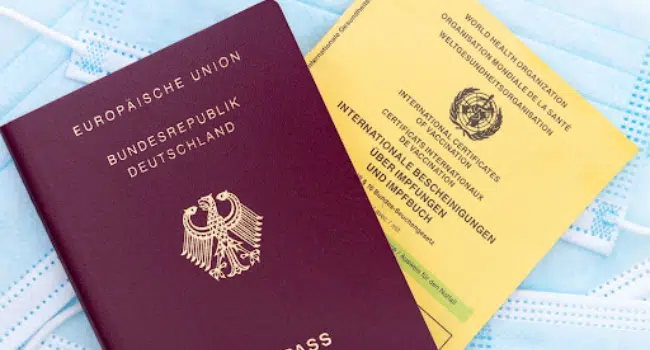 VTLs are essentially an extension of travel corridors; however, they are reserved exclusively for travellers who have received all of their vaccinations. At this point, Singapore has developed VTLs that allow fully immunized travellers to arrive in Singapore for any travel purpose without complying with the necessary quarantine restrictions that are otherwise imposed on people who fly to Singapore.
Aside from that, anyone living in Singapore who wants to travel to other countries must adhere to the TVL protocol developed by Singapore and adopted by those nations that have opened their borders to tourists.
How Does It Work?
Only travellers with a Vaccinated Travel Pass (VTP) issued by the government of Singapore will be allowed to board specific aircraft that Singapore has designated with the country on the opposite side of the lane.
On the designated flights, travellers who have received their complete vaccinations will be eligible to apply for a VTP. Singaporeans and permanent residents are exempt from this need to fly back home under the VTL without applying for the VTP.
Travellers must be vaccinated entirely to apply a VTP. Individuals will be considered fully vaccinated 14 days after receiving the entire regimen of a vaccine that has been authorized for emergency use by the WHO.
Applications for a VTP are to be submitted between seven and thirty calendar days before the applicant plans to enter Singapore. Passengers travelling on VTL aircraft are no longer subject to the quarantine restrictions that were previously in place.
When individuals register for the VTP, however, they are still required to have an RT-PCR test performed at least 48 hours before their scheduled departure time and prepay for their post-arrival Day 3 and Day 7 Covid-19 PCR testing.
It is also crucial to remember that travellers to Singapore must have only visited their country or region of departure and Singapore during the previous 21 consecutive days before departing for Singapore. This requirement must be adhered to enter Singapore.
Countries That Have Been Designated as TVL
Any flight departing from Singapore can be taken to a country that participates in VTL. On the other hand, travellers must board a specially designated VTL flight into Singapore upon their return. This flight must arrive in Singapore, which must also be the travellers' final destination.
The following is a list of the available flights for booking by you.
Australia

Adelaide
Brisbane
Darwin
Melbourne
Perth
Sydney

Singapore Airlines
Singapore Airlines
Jetstar Asia Airways
Scoot Airlines, Singapore Airlines, Qantas, Jetstar Airways
Singapore Airlines
Scoot Airlines, Singapore Airlines, Qantas Airways

Brunei

Royal Brunei Airlines, Singapore Airlines

Cambodia

Singapore Airlines
Singapore Airlines

Denmark, Italy, Spain

Rome – Copenhagen – Singapore
Barcelona – Milan – Singapore

Singapore Airlines
Singapore Airlines

France

Air France, Singapore Airlines

Germany

Lufthansa, Singapore Airlines
Singapore Airlines

India

Singapore Airlines
Singapore Airlines
Singapore Airlines

Indonesia

Garuda Indonesia, Singapore Airlines

Malaysia

AirAsia, Malindo Air, Scoot Airways, Jetstar Asia, Malaysia Airlines, Singapore Airlines

The Maldives
The Netherlands

KLM Royal Dutch Airlines, Singapore Airlines

South Korea

Korean Air, Singapore Airlines

Sri Lanka

Sri Lankan Airlines, Singapore Airlines

Switzerland

Swiss Air, Singapore Airlines

Thailand

Scoot Airways, Jetstar Airways, Singapore Airlines

Turkey

Turkish Airlines, Singapore Airlines

The United Kingdom

British Airways, Singapore Airlines
British Airways, Singapore Airlines

The United States of America, Canada

Los Angeles
New York
Housten – Manchester – Singapore
San Fransisco
Seattle – Vancouver – Singapore

United Airlines, Singapore Airlines
United Airlines, Singapore Airlines
Singapore Airlines
Singapore Airlines
Singapore Airlines
Do I Need A Travel Insurance?
The finest thing you can do for yourself is to ensure you have insurance. It ensures that you are protected from the virus and other potentially life-threatening circumstances that may arise by accident.
Travellers are frequently recommended to carry proper insurance coverage, even though such coverage is not required by law.
COVID-19 VTL travel insurance. Coverage may consist of the following, depending on the insurance plan:
Hospitalization or medical costs incurred overseas for patients suffering from COVID-19 infections
Cancellation and postponing of trips in the event that the traveller contracts COVID-19 in Singapore Accident coverage and medical evacuation coverage
Loss of or damage to the passenger's baggage
Final Thoughts
We now have the knowledge and background on the new usual setup regarding travelling to your desired destination given the information that has been provided to us. Be sure to do additional study on the criteria for your travels and ensure you have everything you need.
Read more on KulFiy