In 2021, couples were more intentional about being together than embracing trends in the chaos. With things cooling off, 2022 comes alive with new wedding trends focusing on beauty, the couple's values, and meaning. The new wedding ideas we see incorporate the couple's favorite things, personalized wedding themes, and a splash of colors. You should join the trend! So whether you want a modern wedding reception, the best wedding boxes, a destination affair, and more. See stunning ideas for your upcoming wedding.
We are in a new age and brides have goals when it concerns wedding preparation. These goals include ease of planning, relaxation opportunities, and perfection! The only way to achieve these three goals is by getting a wedding subscription box. There are many bridal box services, but hedge your money on an assured offer like misstomrs. Miss to Mrs bridal box won the best bride box in 2020 and 2021. Why not? It rolls out nine themed boxes that guide and pamper you from engagement until the honeymoon. If your wedding date is close or far off, worry not because there are custom plans for you. These boxes contain carefully curated goodies like jewelry, vow books, beauty and spa essentials, wedding decorations ideas, planning tips, merch, and more. Brides also have access to helpful planning bundles valued at over $200. The bridal box subscriptions think of everything so that brides can rest easy.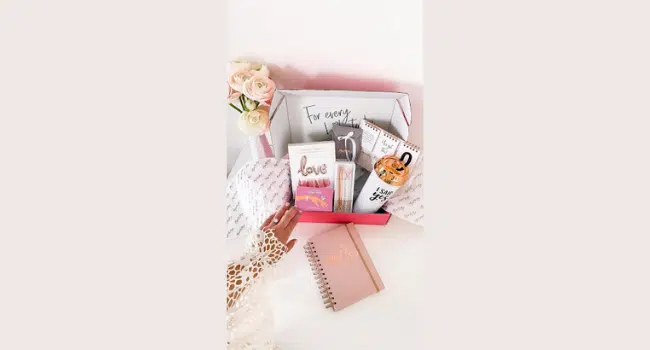 Toronto Wedding Photographer Liza Litvinovich
Moving away from the pandemic wedding trends which saw laid-back creativity, wedding decoration ideas have gone up many notches. White weddings will always trend, but 2022 adds lots of hues to the weddings decor and more. We see amazing combos, creative blends, otherworldly mixtures, and unusual palettes that turn out ethereal. The couples are all about expressions without inhibition in these colorful new wedding trends.
Plush color palettes are one of the new wedding trends that has captured our attention. Whether you are looking for wedding decoration ideas at home or the outdoors, jewelry, or outfit colors; there's something for every style. Couples are embracing earth-toned colors to create retro and bohemian ambiances. They call it rust! These colors steep from the neutrals to contrasts before blending in fiery and calm colors. The aesthetic results are electrifying and swoon-worthy.
Charming wedding destinations
Lots of couples are running towards beautiful international destinations and we don't fault them. After all, YOLO! However, we also see a lot of domestic wedding venue trends that make us fantasize. The best part is that guests don't need to dust their passports or spend huge amounts on airfare. Domestic wedding destinations are trends when you see couples getting married in otherworldly venues. Think about the Italian-inspired, Gatsby-worthy art deco mansions of long island in New York. If you want a sunset island wedding, head over to Maui, or embrace the natural outdoor of the giant Redwoods in Big Sur, California. There is so much to see and explore in the locale and country, and you're sure to get the perfect wedding venue.
Skipping the traditional norm
Skipping and breaking tradition is one of the most interesting new wedding trends we see so far. Couples shell us with a unique wedding inspiration like hosting reception-only celebrations to bold designs. We also see a lot of elopements, ensemble overhauls, and shocking venues for the marital vows. It is more about the couples than anyone else, and we couldn't agree more!
Cozy and intimate weddings
Cozy and intimate weddings aren't exactly new wedding trends but the method of executing the affair lands it on our list. Previously, intimate weddings required a small guest list, simple wedding decoration ideas, and a small venue. However, in 2022, intimacy takes on another meaning. DIY flower packages are becoming increasingly popular instead of florists for DIY wedding projects. Their uses include crafting bouquets, boutonnieres, corsages, and other beautiful designs in colors of your choice. Couples ditch the guests and focus on creating intimate spaces instead. Designs go from adding partitioned nooks in large spaces to fixing sheltered lounges and incorporating dining booths, tables, and chairs. The venue takes on a personal and intimate look while accommodating as many guests as the couples want.
Attention to tabletop designs
Increased attention to tabletop designs is one of the most exciting new wedding trends we can't ignore. In the past, wedding decor trends focused on the ceilings while giving tables the barest minimum. Today, tables are carefully curated from the dishes to patterns, color, fabrics, and more. We see more unconventional patterns like small, floral prints, country toiles, and chinoiserie that give these tables a facelift. Add the vases, floral selection, centerpieces, and more; and it becomes a dreamy atmosphere.
One of the latest wedding trends on the rise is sustainability. Couples care about the environment and are incorporating more sustainable elements into their weddings. They opt for plastic-free caterers, greener-production vendors, flower donation or recycling, biodegradable confetti, paperless invites, and more. A lot of couples are also leaning towards farm-to-table menus and vegan varieties. They also hire local vendors to resume carbon footprints, which we hope continues for a long time.
The new wedding trends thrive on resourcefulness and engaging vendors within the locale. Couples are overhauling, refining, and reinventing the wedding planning process and ideas. This post serves as a wedding inspiration to you as you prepare to walk down the aisle. Check them out, make your pick, and have the most amazing wedding celebration.
Author: Valeriya Istomina is a Wedding Forward expert on wedding budgets, etiquettes, ceremonies, and music. If you need tips for wedding planning, she will guide you all the way. She collects analytics and surveys, talks to experts; creates checklists, templates, and gives her take on wedding planning. Her other passions are yoga, photography, and reading.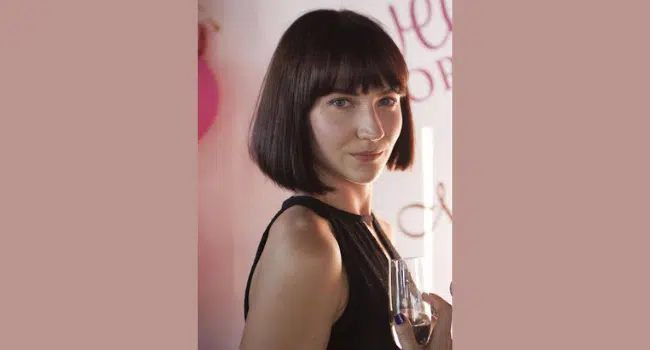 Author's profile photo
Read more on KulFiy
Selecting the Most Beautiful Jewellery Designs for Weddings