Running a business is a lot like running a really long race that never ends, isn't it? You need endurance and consistent progress, and work to take it where you want it to be. Add the internet to this mix, and you have a complex — and competitive —playground to compete in. According to one estimate, 4.76 billion people — 59.4% — of the world's population use social media.
If you want some of these billions of users to pay attention to your business and cheer you on in the race, it may be time to partner with the best social media agency in the business. By now, you likely understand the significance of marketing in determining your success. But before delving into its advantages, let's take a moment to understand what your options are.
Types of Social Media Agencies
Before we dive into how you can find the best social media agency for your brand, let's take a look at the different types of social media and digital marketing agencies you can choose from.
The Strategic Planning Agency
Success and visibility on social media require great planning and strategizing, especially if you lack online marketing experience. A strategic planning agency is the best social media agency for your needs if you're looking for a partner to help you create an effective social media marketing plan for your business. You can still handle the day-to-day social media activities while they help you create an actionable plan of attack that you can execute on your own.
If you're just starting on social media and need to grow your communities, a publishing agency may be the best social media agency for your needs. They will, on your behalf, post a certain number of times per week or month on specific networks.
The Content Creation Agency
Great content leads to great marketing. If you're looking to find easier and better ways to create compelling content for your brand, the best social media agency for you may be a content creation agency. They can help you create original content showcasing your business's expertise, driving traffic to your website, and giving people a reason to return. These agencies come with excellent writers, designers, and editors who can help your business attract highly targeted leads.
The Community Management Agency
Building a loyal community is one of the most critical parts of social media marketing, as it helps improve and sell your product. However, building a loyal community takes time, and engaging with people to solve their problems and answer their questions cannot be automated.
This may be the best social media agency for your needs if you are looking to build loyalty with your audience. This is a good option to outsource engagement and community management if you're very busy and don't want to handle the day-to-day business of keeping track of your social media presence.
If you found yourself nodding along and saying yes to every type of agency we just listed, the best social media agency for your needs will be one that can act as your complete social media marketing team. They will strategize and consult with you to create and publish engaging content for your social media posts and/or blog and build you a loyal community of advocates.
How To Choose The Best Social Media Agency For Your Needs — A Quick And Easy Guide
To ensure that you find the very best social media agency for your needs, it's vital that you identify the agency that is best suited to help you achieve your particular objectives. To accomplish this, you should pay particularly close attention to a few important factors: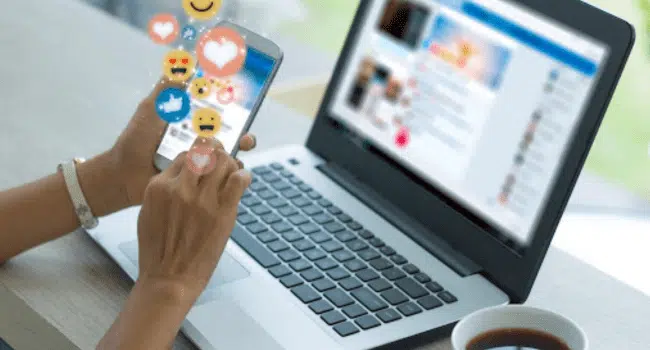 How capable is the agency?
The best social media agency for your needs will happily showcase its past successes and methods through case studies. This is a great way to evaluate an agency's quality and see the metrics they prioritize. If an agency has achieved great results for the metrics that matter to you, it's likely that you have a winning partnership on your hands.
Are they culturally compatible with your brand image and culture?
The best social media agency for you is one that wants the same things as you — a shared vision and shared objectives. This will ultimately lead to a more harmonious and productive collaboration. You can gain deep insight by reviewing their case studies, content, client portfolio, and overall communication style to see if their values align with yours.
How enthusiastic are they about working with you?
Pretty much speaks for itself. If a social media agency isn't clearly enthusiastic about working with you, they aren't the best fit for your needs. After all, you want a partner invested in your business's success, right?
How affordable are they? Do they fit into your budget?
The best social media agency for your needs is, naturally, one that falls within your budget. There are various factors involved, such as the types of services provided, their level of experience, reputation, and location. You should feel free to ask about how they arrived at their pricing.
How experienced and proficient in social media marketing are they?
The best social media agency for you is one that works toward your specific business goals rather than just offering a broad range of services that may not be relevant to you. Asking the agency whether they can provide the specific services that align with your goals is a good way to determine their expertise and commitment to your brand's success.
The Upshot
There's no denying the fact that marketing can be challenging to get right, and the endless information out there can easily lead to confusion and overwhelm. However, with the help of the best social media agency in the business, AdLift, you can pass these responsibilities off to a trusted team and rest easy knowing your social media strategy is fully taken care of.
Read more on KulFiy
How Frequently Should Your Business Post on Social Media
Social Media Is Important For Content Strategy
How to Use Social Media for Business [5 Best Tips]