Businesses operating in the field of shipping and logistics all over the world are searching for workable solutions to improve the effectiveness of their supply chains in order to maintain profitable operations. However, operations in the supply chain are becoming more difficult due to factors such as rising labor and fuel expenses, shifting laws, and an increase in the need for shorter delivery times.
Despite the ever-increasing difficulty of the circumstances, supply chain managers can benefit from being more efficient and proactive in their operations if they keep sight of the assets. This where Real-Time Location comes in.
What is Real-Time Location System [RTLS]?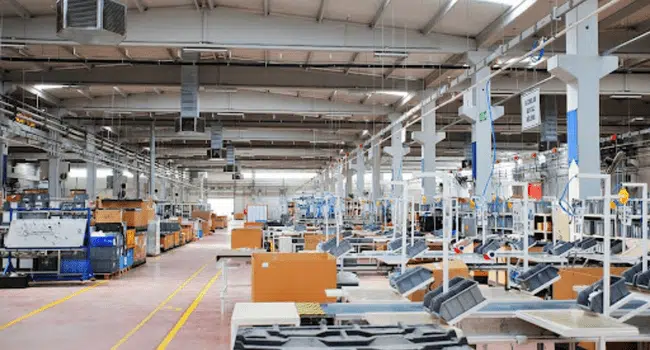 A real-time location system, often known as an RTLS, is an indoor or outdoor tracking system that is becoming extremely popular in various industries to improve productivity, safety, and efficiency. Indoor tracking makes it possible to accurately track and locate assets as well as people inside industrial facilities. Real-time location systems have the potential to achieve accuracy down to the centimeter level, depending on the things that are present in the environment.
Benefits of real-time location systems
Here are some of the benefits of real-time location system:
Reduce the time spent looking for misplaced assets
Manufacturing workflow RTLS lets employees view the precise location of assets and frees them from conducting time-consuming manual searches and audits. Integration of location data into preexisting enterprise resource planning (ERP) systems enable businesses to extract additional value from their existing information technology infrastructure.
Inventory accuracy is crucial and must be achieved at all costs. RTLS software enables you to achieve and maintain an inventory accuracy of 99.9% without the need for additional labor, thereby saving you money on costly inventory audits that take hours or days to complete. The RTLS system provides all of the necessary real-time information in minutes. Not only does RTLS provide visibility into when and where inventory moves, but it also has the potential to increase productivity by up to fifteen seconds with each pallet movement. This is made possible by removing the requirement to manually scan a barcode whenever a pallet is picked up or put down.
Improves audit and helps in recovery of assets
The staff can immediately locate assets thanks to real-time, online auditing of the assets. RTLS will automatically send out a notification in the event that equipment departs a predetermined region.
Workers can utilize location sensors for scanning the RTLS tags attached to a product or container during logistics operations. This verifies that the shipment is authorized. In order to achieve total distribution and logistics visibility, the shipping system serves as an additional important RTLS connection point. This point incorporates rail management, haul away, and electronic data interchange (EDI).
Assist with Inbound and outbound logistics
With RTLS, you can keep tabs on the warehouse and operations assets that require the most attention and are the most variable as they move about a yard, facility, or industrial complex. The result is increased efficiency in both the physical storage places and the equipment, as well as faster execution and completion of the process.
With RTLS, you can receive information in real-time that is accurate about the driver and the shipment. This will allow you to determine exactly where and how time is being wasted. Because of this, you can bring about changes in efficiency. Real-time location information is made immediately accessible to drivers, which helps them reduce the amount of time wasted looking for assets and their locations. With RTLS, companies have the potential to cut the number of FLTs it needs by twenty percent within six months.
Improved safety and security
The traditional techniques of personnel tracking rely on passive RFID and GPS, both of which are plagued by RF interference, have a limited range, and produce slow data rates. Because of the slow transmit rates, a person can go through a vast region without the tracking system picking up important information. This could lead to problems with either safety or security. Low latency alarms are required when operational needs necessitate "a need to know" where all workers are positioned at all times and for how long they were there. Thankfully, RTLS makes it easy to achieve this.
Final thoughts
One of the best things companies can do if they want to thrive is to track their assets and staff. Suppose a company cannot observe the exact location of important assets in real time- in that case, it can be a significant barrier to both the productivity and efficiency of logistics and supply chain operations. Businesses can obtain up-to-the-minute information regarding the precise location of their assets by implementing real-time location systems. However, successful deployment of RTLS depends on selecting the appropriate RTLS option or solution for the applications at hand and the appropriate service provider to derive the maximum possible benefits.
Read More on KulFiy
How To Manage Logistics Operations With The Help Of Custom ERP
The Benefits of Using a Data Visualization Tool for Your Database System