Kylie Jenner's Halloween Home Decor
Well, there is no introduction needed for Kylie Kristen Jenner. She is a strong media personality and a successful businesswoman. Are you excited to listen to the latest news about Kylie Jenner? Do you want to know what she is doing in this pandemic situation? Make sure you read the complete article; you will know what Kylie Jenner is doing nowadays.
Read Kylie Jenner Net Worth, Kylie Cosmetics, Cars, Age, Height, Weight, Kardashian family
Kylie Jenner Lifestyle
Is Kylie busy decorating her house for Halloween? The time of Halloween is still not yet arrived, but Kylie is preparing for now onwards. However, we all know how important Halloween is for all Americans. The Halloween party is celebrated globally. For seven months, Kylie has done her work, but she is very active on Instagram. Every day she posts something new in her life.
Kylie Jenner Instagram post
Recently, Kylie Jenner Instagram post, we got to know that she is making preparations for Halloween. On Instagram, Kristen posted a picture of herself that she is decorating her house for Halloween. She is busy keeping the creepy-crawlies in her room and the candy storm in her kitchen and garden.
Kylie's daughter Stormy, a little girl, is very excited to see her mom decorating the house beautifully.
We all remember Kylie's last year's dress. She was dressed in a bright red wig, green tail, and a transparent bra to portray The Little Mermaid's Ariel's look. While we found some of the bosom friends were attired in barbie dolls, Cinderella and Sleeping Beauty, etc.
But among all of them, Stormy caught the attention. She was dressed in a lovely costume. She said that her mother inspired her. She wore the same dress which her mother wore at Met Gala. Let me tell you; she was looking prettier than her mother.
As we all are shattered in this pandemic situation, it is expected that no one will celebrate Halloween in that way which they used to celebrate other years.
Kylie has shared her mansion's picture on Instagram.
Wai, we have more news of Kylie for you. Her Instagram post made everyone talk about her. The source says that a high surge signs up after Kylie had posted one of her pictures in a bikini. Kylie gave a caption and asked everyone to register themselves to vote. She also suggested that others start voting.
Kylie Jenner Voter Registration Instagram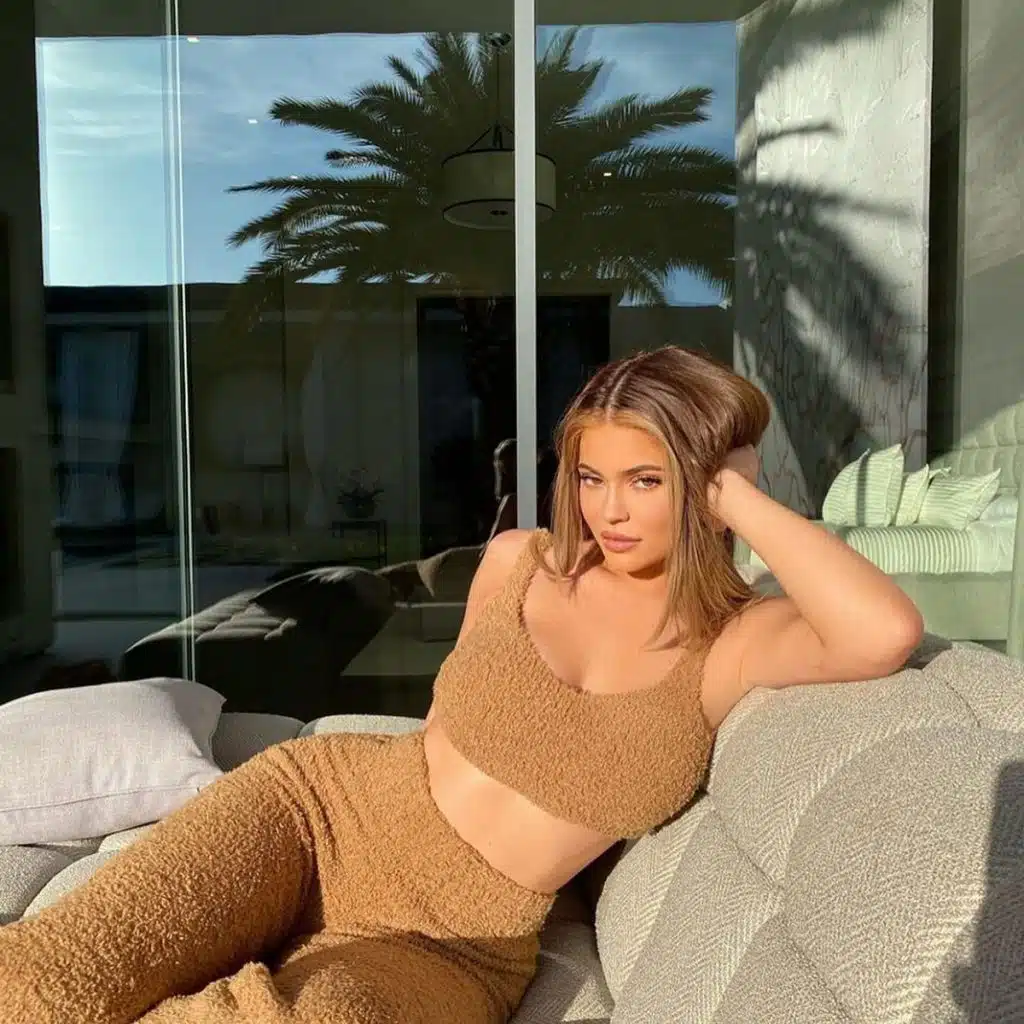 After the stunning picture of Kylie with the caption, vote.org claimed that their visitors had increased overnight. They were mesmerized to view that 80% more users visited their site. They are delighted with the initiative taken by Kylie.
Voter.org also said that the site has reached from 2900 to 48000 in a single day. Isn't it great?
Jennifer was also happy that she never realized that one of her single pics would help the citizens to think about voting. She also stated that she would try to post pics of moral values, which will help her country think twice.
Though everybody was keen to hear that Kylie Jenner cast her vote, she kept it as a secret. In 2016, she cast the Democrats. The CEO of Voter.org, Andrea Hailey, was overwhelmed with Kylie's post. She thanked Jennifer.
We all know that Kylie is an active person on Instagram, but her voting post creates a record.
Kylie Jenner is a famous face of the USA. Everybody likes to get information about her. She is a successful businesswoman; she runs her business and takes care of her toddler single-handedly. We expect more Instagram pics from her. We want to know how she is spending her time in this situation. Stay with us to get more news about your favourite stars.
Read More on KulFiy: 
Family Dance Party Of Jennifer Lopez