It's no secret that shopping online has become a huge part of our lives, especially in the realm of fashion. The rise of e-commerce has allowed us to find, compare, and purchase products with just a few clicks, right from the comfort of our own homes. But it can be challenging to sift through it all to find the true bargains in the sea of online stores, deals, and advertisements. That's why knowing how to find the best deals on womens clothing online is such a valuable skill. Keep reading to gain insights and strategies on how to get the most bang for your buck when shopping for women's fashion online. 
Understanding the Online Retail Landscape
Before diving into how to secure the best deals, it's important to have a solid understanding of the online retail landscape. Countless web-based fashion retailers offer a wide variety of women's clothing online. This vast marketplace can be overwhelming, but it's also where the prospective deal starts. With a diverse range of brands, styles, and price points, you can find almost anything you're looking for online. It's worth spending some time becoming familiar with different retailers and what they offer. Understanding your options and getting a feel for average pricing can aid significantly in recognizing a good deal when you see one.
Investing time in research is vital. While it might seem tedious, understanding each online store's regular pricing and product quality gives you the necessary baseline to spot a sale or price drop truly worth your attention. It's also essential to be aware of the reputation of the brands and platforms you're considering. A deal isn't worth much if your purchase does not meet your expectations.
When researching online fashion retailers, pay attention to their pricing strategies. Retailers may offer flash sales, seasonal discounts, promotions for signing up for their newsletter, or rewards programs for frequent shoppers. All these can help you find great deals on women's clothing. 
Strategizing Your Purchases According to Seasons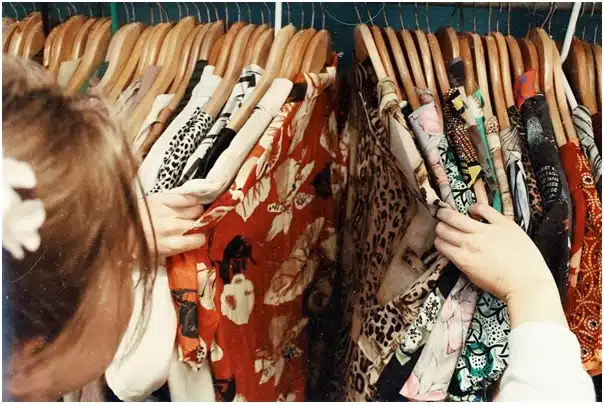 Being mindful of the current season or upcoming season changes is another strategy for finding the best deals on women's clothing online. Retailers regularly clear out their inventory at the end of the season to make room for new incoming fashion trends. This period, which is usually between seasons, is the perfect opportunity to grab great deals on items that were probably priced much higher just a few months ago.
Investing in seasonally versatile clothing during these sales can help you get more for your money. When shopping for end-of-season discounts, look for items that can be layered and used throughout the year. Classic pieces that don't go out of style are also a good bet when shopping for end-of-season sales. For example, a good quality denim jacket that fits you perfectly will be in style for many years, if not decades. Picking up such evergreen items at a discounted price is a great way to bolster your wardrobe without breaking the bank.
As for anticipating changes in fashion trends, online fashion retailers often give teasers of their upcoming collections on social media platforms. Observing these can clue you in on what styles might go on sale soon. 
Availing of Online Exclusive Offers
Online shopping comes with an array of advantages, including the exclusive offers and promotions that e-commerce platforms frequently run. Since online stores don't have the same overhead costs as physical stores, they can afford to offer aggressive discounts that wouldn't be feasible in a brick-and-mortar retail setting. Coupons, exclusive membership offers, and referral discounts are just a few examples of exclusive offers that can help you get your hands on fabulous deals.
Signing up for a store's newsletter or becoming a member of their customer loyalty program isn't just for collecting points. There are many more potential benefits to these, like receiving early bird notices about upcoming sales, exclusive members-only discounts, and even cash vouchers. It's also worth checking out cashback websites and applications, which can provide a percentage of your purchase price back in cash, leading to even deeper discounts in the long run.
Budget shopping does not mean you have to compromise on style. Online couponing extends beyond groceries and encompasses fashion too. Several coupon websites offer promotional codes and discounts that can be applied at checkout, so regularly check such sites for potential savings online. This strategy may require a bit more effort, but the potential savings can make it well worth your time. 
Utilizing Mobile Shopping Applications
More often than not, online retailers have their own dedicated mobile apps that give users a more user-friendly and streamlined shopping experience. But these apps aren't just for convenience; they also host exclusive app-only offers. By downloading a retailer's app and signing up, you can access exclusive promotions and discounts that are not available on their website or in physical stores.
Some apps even offer enhanced features like personalized product recommendations and push notifications about sales, which can give you an advantage when it comes to snagging a deal. Use these features to your advantage by personalizing the app's settings according to your preferences. Set alerts for your favorite brands and product categories so you never miss out on a good deal.
In addition to personalized alerts, many shopping apps also integrate payment platforms that offer their own deals or cashback options. Often these are limited-time offers, so keeping tabs on such opportunities can help you save extra on your purchases. Optimizing mobile shopping applications should definitely be part of your online deal-hunting strategy.
Exploring Second-Hand Online Marketplaces
One platform often overlooked when hunting for online deals is second-hand marketplaces. These online platforms are home to an entire community of fashion enthusiasts who buy, sell, and swap clothing items. If you are willing to spend some time scrolling through listings, you can potentially snag high-end brands or rare styles at a bargain price.
Don't be disheartened by the misconception that second-hand marketplaces only offer outdated or worn-out items. Many sellers on these platforms are fashion-conscious individuals who have miscalculated their style choices or bought pieces on a whim and never used them. With a keen eye, you can save a considerable amount while bagging some stellar finds.
It's important, however, to be a safe and smart shopper on these platforms. Always read the item descriptions carefully, review the sellers' ratings and comments, and don't hesitate to ask for additional photos or clarifications if you're unsure about an item. Make sure the item is worth the price asked, even if it's a high-quality brand or a unique piece. As with all online shopping, exert caution and use secure methods of payment. 
Mastering the Art of Comparison Shopping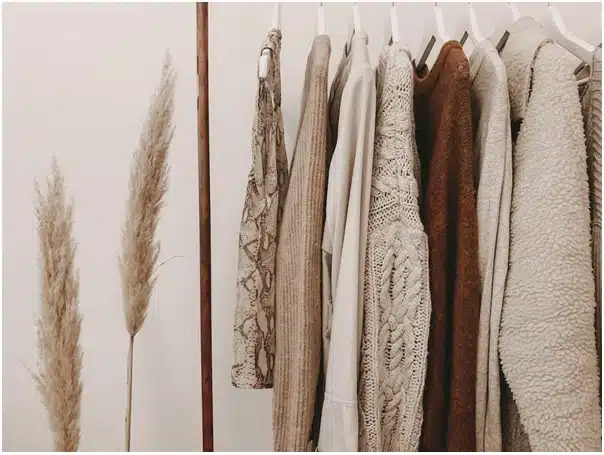 With the countless e-commerce platforms available today, comparison shopping has never been easier. This means checking various online stores to find the best price for the item you're interested in. Since online stores are just a tap away, it's worth investing some time comparing prices across platforms before finalizing your purchase.
Consider using price-tracking tools and browser extensions to take your comparison shopping to the next level. These tools can automatically check prices across numerous online retailers for you, saving you time and possibly netting you a better deal. They also let you see the price history, which can help you determine the best time to buy.
While comparing prices, take shipping costs and return policies into consideration. Sometimes, what looks like a great deal might end up costing more due to high shipping costs or a strict no-return policy. A good practice is to always aim for an overall value for money instead of just focusing on the item's list price.
When hunting for the best deals on women's clothing online, it's all about being proactive, taking advantage of the resources available, and being smart about making purchases.
Read more on KulFiy
What is the Bigbazar Wednesday deal?
UAE Residents Flock to Online Shopping for their Regular Needs
How Online Shopping is Better than Traditional Shopping
Camping Tent Shopping Tips Every Camper Needs to Know