If you budget correctly and do your research, you may find fantastic prices at outlets on clothing, household products, sporting goods, and everything else. The trick to boosting your discounts is to shop at outlet stores. Due to the lack of intermediaries, the items are sold at a significantly reduced price. Additionally, most outlet businesses offer specials, discounts, and promotions that provide additional savings.
If you're driving to an outlet mall for an afternoon of shopping, your primary objective is to maximize your savings. These recommendations will assist you in strategizing ahead of your next outlet shopping to ensure that you get the most terrific deal possible on the merchandise you seek:
1. Prepare Ahead Of Time
Before embarking on your shopping expedition, conduct an online search for information that'll aid you in developing your approach. Certain outlet mall businesses don't advertise their discounts, so if you're interested in a particular store, inquire about current promotions. You may be surprised to learn that stores are offering discounts of up to 50% or more on already reduced prices.
Online outlet stores today like thedom.com and others even allow you to purchase items online if you decide to buy an item. This shopping strategy saves you time shopping because you won't have to travel to a physical store.
2. Purchase During The Off-Season
The lowest pricing at any outlet store will be on end-of-season merchandise. At the end of summer, you'll discover significant savings on summer clothing such as tank tops, shorts, and sandals, as well as even more significant savings on winter items following the holidays. Because previous season's merchandise is often located around the store's perimeter and towards the back of the shopping area, begin your search in these areas to catch the best deals.
3. Maximize Credit Card Rewards
Did you know that you can save money simply by making purchases with your credit card? Certain outlet businesses offer customers points and credit card rewards for making purchases with their cards. However, it'd be advantageous if you didn't let your desire to save money drive you to open many credit cards. While this technique will earn you extra points initially, it'll eventually damage your credit score.
Instead, opt for a credit card at one of your favorite stores and limit your purchases to that location. The best feature is you don't need to apply for a store-specific card. You can continue to take advantage of the benefits with your current credit or debit card. However, you should check with the store first.
Also check – superdry nz online
4. Review The Return Policies
Return guidelines differ by retailer and may be restricted to 30 days or exchanges only; therefore, it's crucial to research these policies before purchasing. It's especially true for final sale items, which are possibly not returnable or exchangeable.
If you live far from the outlet mall, avoid purchasing anything you're unsure about since you risk missing the exchange or return window and being stuck with an item you don't need or want, which is, of course, a terrible waste of your money.
5. Check Clearance Deals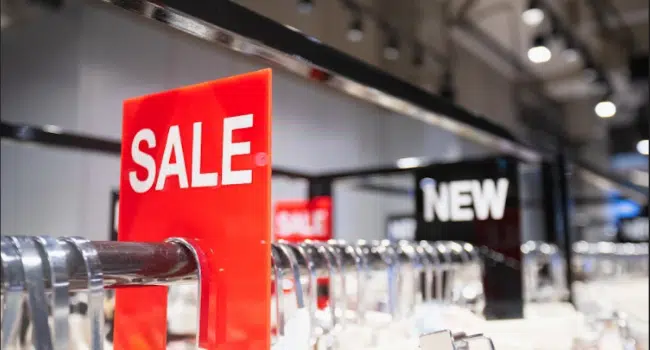 Outlet stores are structured to maximize customer spending like their typical retail equivalents. It means that higher-priced and regular-priced things are positioned in the front while clearance and heavily discounted items are located in the back. Allow sufficient time to peruse the products, and you'll be able to identify the best deals.
Make a beeline for the clearance racks and keep an eye out for other deals on top of the closeout merchandise. Of course, it never hurts to inquire about current promotions with a sales representative; they're often more than happy to point you in the right way.
6. Take Advantage Of Holiday Deals
Retailers take pleasure in giving back to society over the holidays. They provide significant savings for a limited period, a day or two. You've mastered the trend, and now is the time to capitalize on the fantastic offers. You should immediately begin saving. When that moment comes, you'll have accumulated enough funds to cross everything off your bucket list.
The crowd throngs to the holiday sales. However, you can catch the best deals by racing to the store ahead of the public or setting a reminder to check the site before the excellent stuff sells out. Bear in mind that some brands operate multiple sites with varying hours of operation.
Takeaway
Each consumer desires to save money when making purchases. While it can be an excellent source for discounted goods, electronics, shoes, and accessories, you must exercise caution to get your money's worth. Using the tips above to locate bargains allows you to purchase high-quality products at significant savings. By being a clever shopper, you can take advantage of weekends, holidays, and clearance bargains.
Read more on KulFiy
What is the Bigbazar Wednesday deal?
UAE Residents Flock to Online Shopping for their Regular Needs
How Online Shopping is Better than Traditional Shopping