VPN
The virtual private network opens the close door for you in the internet world. It breaks the wall which stands against you, which means you become a free bird from a caged bird. Now straight to the point, what task actually a VPN does for you. Sometimes you may face difficulties accessing some necessary websites, blogs, and website apps. VPN allows you to visit those restricted sites by hiding your actual identity. Not only it allows you to access blocked sites, but it also secures your connection and keeps your information safe.
Why VPN
If you want fast streaming and downloading your content, VPN is your ultimate solution. With VPN you can access geo-restricted content. And the most important thing you don't leave any footprint while browsing which means it hides your actual identity so that you can surfing the web as anonymous.
How to Download Windows VPN Software for PCs & Laptops
As you understand now what is VPN & why should you use a VPN. Now we will show you how you can download VPN for your windows, pc & laptops. Based on VPN developer software there is a little different in your VPN installation process. You may find VPN  by built-in for windows or some VPN not directly competitive for windows or laptop but you can use both of them by following the step we going to describe in the below:
Step for installing VPN for your windows or laptop
First, go to your windows menu option then click on the Cortana search bar and type VPN to go to the VPN option.
Or you can directly go to your windows settings option then go to your network and internet setting option.
 Then in the top  of your setting option, you will find  VPN screen, click below the option
Then it will ask you for the details of your VPN connection, provided by your VPN company. Then click on the drop-down menu to select windows. That will change VPN type to Automatic, then sign in by your user name and password.
Then it will ask you to fill the connection name and server address as your VPN service provider gives you. As an example, we are using here Acevpn, which is basically a clientless service provider and supports various connection types like IKEv2, PPTP, and L2TP.
Go down the screen and you will see a spot appear and asking you the username and password provided by your VPN company. Once you fulfilled the criteria click save and close the screen.
Here you go by clicking on your wifi icon system on your taskbar where you will found your newly created VPN connection. If everything you have done perfectly the connection process will begin very quickly.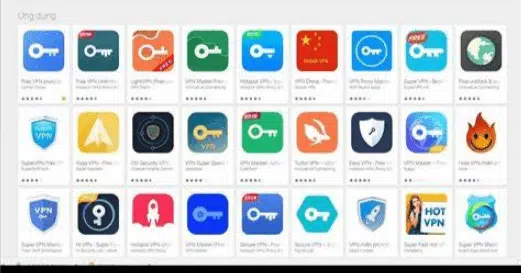 This is a common way to install a VPN for pc, laptop, and Windows devices. But there is some VPN provider company who don't directly provide their VPN service for computer/Windows version but you can still enjoy their service by following the step we given below:
For example, we are going to show you here how you can use a VPN proxy master for windows and laptops.
You can not install this type of VPN directly in your computer, to install this type of VPN first you have to download the Bluestacks on your laptop because of VPN master is android competitive software which you can not install in your Windows devices.
After downloading the Bluestacks in your laptop install it.
Then go to your Bluestacks search query options and search google play store.
Log in to play store by your google account.
Type VPN proxy master on the play store
Then install the VPN proxy master and wait a couple of seconds.
After the installation process completes you will see the master VPN icon appear on your laptop, click the icon to open it.
Congratulation! You are done. Now enjoy the service.
This is one kind of way through Bluestacks emulator you can install non-windows/android VPN software on your laptop and windows. There is another emulator app (Nox-Player) that also allows you to use android software on your laptop. Now we are going to show you how you can install VPN apps like master VPN on your pc through Nox-player.
First, you have to download the Nox-player.
Install the Nox-plyer on your laptop
Search google play store from your Nox-player search query option.
Log in to play store by using your Google account
Search the VPN you want to install, for example, type master VPN
Then download the VPN and enjoy the service after the installation process complete.
Final thought
We try to describe every single step that you have to do and how you could do to install a VPN on your laptop and windows devices. If you read the whole article, you will find how you can install a built-in VPN, designed for pc and you will also learn how you can use non-windows  VPN/android VPN like master VPN on your computer. To find out VPN for your windows and laptop, search Download from your browser search option. Thank you.