After a hectic day, candles can help to create a pleasant and relaxing atmosphere. Candles appeal to our sensibilities because they consist of brilliantly lighted scents that could quickly freshen up the mood. It would be best if you keep that at the dinner table or at parties. We will explain what to look at while purchasing environmentally friendly candles.
Most of the traditional candles are made from paraffin wax, commonly referred to as petroleum wax. Moreover, lead is used in some candles to strengthen the wicks. But these are dangerous for the environment when burnt. Gracie Moon Scents provides environmentally-friendly candles that offer pleasant aromas while being safe and beneficial for you and your house.
Soy wax candles
These wax candles are made from soybeans and therefore are a renewable plant-based resource. It is biodegradable and emits less pollution than paraffin candles. Soy is an excellent choice for vegan candles because it is cruelty-free. However, some commercially manufactured soy wax may contain genetically altered soybeans or spray with pesticides. In addition, soy wax can quickly absorb scent.
The product you are choosing should entirely be made of soy wax. Some labels sell 50% mixture, which is not good for the environment. Instead, ensure to buy homemade wax products because they do not give mixed products.
Beeswax candles
Beeswax candles are biodegradable, and it does not require much processing. Makers obtain it naturally from worker bee colonies, which produce wax through glands while producing honeycombs. They have the ability to burn for a longer time and have a natural honey fragrance. Because beeswax is less available and it takes longer to create, that is why they are more expensive.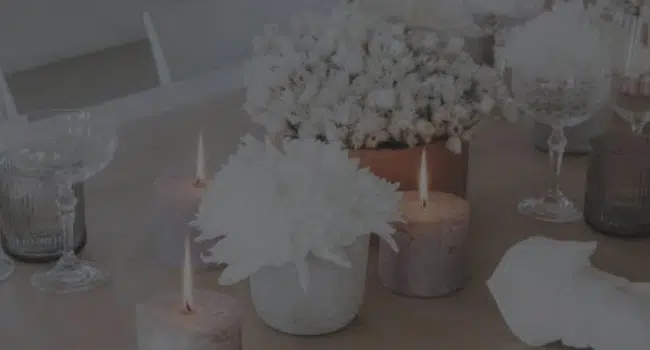 Coconut wax candles
Coconut wax candles are, of course, made up of coconut. It is mixed with other waxes such as soy and other vegetable-based substances by the makers. Many environmentally friendly candles are made from a mixture of soy and coconut. The coconut wax candles are expected to last longer than the paraffin wax. They are the best choice for environmentally friendly wax.
Cotton Wicks
Cotton wicks are used in the majority of eco-friendly candles. They are made up of numerous weaves strands that have been dipped in wax and wrapped together to form a single thread. They are one of the most secure choices. Other candles are made from natural materials such as paper and wood produced from sustainable forests.
Read more on KulFiy
Best modern fireplace ideas for a living room
Why You Need a Modern Fire Pit in Your Backyard