Your kitchen is the heart of your home. This is where you create memories with family and friends over delicious meals. With that in mind, it's essential that your kitchen reflects your personal style and meets your practical needs. The best kitchen ideas aren't always the simplest.
In order to make the most of your space, you sometimes need to think beyond the box. Whether you are looking to renovate your existing kitchen or start from scratch, here are 7 luxury kitchen ideas to try out.
Open-Plan Kitchen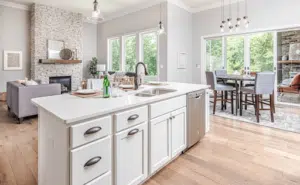 Open-plan kitchens are becoming increasingly popular, especially in contemporary homes. Unlike the old kitchens, which were hidden away and used just for cooking, open-plan kitchens will turn your living area into a center of activity and a crucial part of your house.
The open-plan kitchen concept removes walls, creating a spacious and social cooking and dining area. This design is perfect for those who love to cook and entertain at the same time, as it allows you to be in the heart of the action while still being able to interact with guests.
Bold Colors and Statements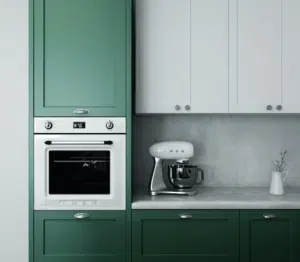 Bold colors and statement pieces are a fantastic way to add a touch of personality to your kitchen. Whether it's a brightly colored backsplash, a statement pendant light, or a bold piece of art, these elements can transform your kitchen into a stylish and unique space. Choose colors that complement your existing kitchen decor or go for a complete contrast to make a statement.
Maximize Storage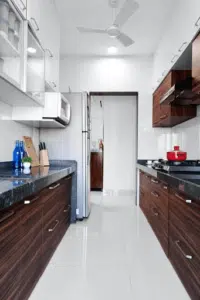 The majority of us are confined to small and stuffy kitchens with hardly any space to store our collection of reusable water bottles. The good news is that there are organizational options to make your present area feel a lot cozier.
A well-designed kitchen is one that is functional, and storage is a critical aspect of functionality. Maximizing storage in your kitchen can be achieved by incorporating clever design elements such as pull-out pantry shelves, hidden storage compartments, and clever use of wall space.
Smart Technology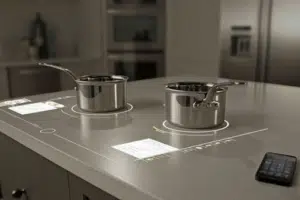 Smart technology is taking over our homes, and the kitchen is no exception.
The level of technology in the kitchen is always rising. Voice-controlled gadgets for example have grown in popularity over the past few years, and for good reason. With the convenience of voice activation, you may finish a variety of activities without even lifting a finger!
We also have smart refrigerators that keep track of your groceries to automated coffee machines that start brewing before you even get out of bed. There are many ways to incorporate technology into your kitchen. Consider adding touch-activated faucets, voice-activated lights, and smart ovens to create a truly futuristic kitchen experience.
Natural Materials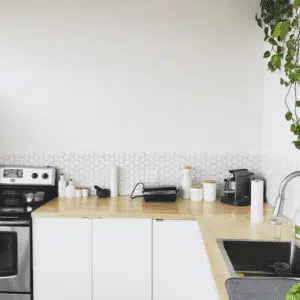 Perhaps it is a good idea to incorporate some natural materials, such as stone or wood while building your new kitchen. These materials work best for giving a modern kitchen warmth and charm. Additionally, they convey the character of a rustic kitchen.
Choose patterns that are as durable and easy to maintain as the actual natural element. Consider adding a wooden countertop, a stone backsplash, or a marble island to bring a touch of nature into your kitchen. You can use the same materials to safely cover your kitchen piping system. Make sure the colors and tones of the natural materials you choose fit the theme of your kitchen.
Multi-functional Islands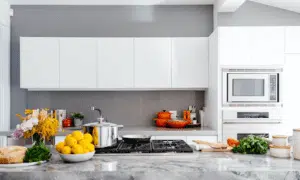 The island was originally just a practical necessity to provide the kitchen with an extra prep area, but with time it evolved into a chic design element that includes all kinds of kitchen equipment. Nowadays, kitchen islands are accessories with multiple uses and functions. There is an island to fit any culinary space, from those that store wine and serve as storage to those used for cooking and eating
Kitchen islands are a must-have in modern kitchens, but they don't have to be just for food preparation. Consider incorporating a sink or a stove into your island to create a multi-functional space. You can also add bar stools to create a casual dining area, or incorporate storage underneath for a clutter-free kitchen.
Sustainable Design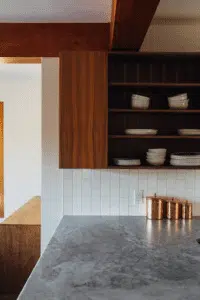 Sustainable design is becoming increasingly important, and there are many ways to incorporate it into your kitchen. Consider using energy-efficient appliances, incorporating recycled materials, and choosing durable and long-lasting products. You can also incorporate features such as rainwater collection systems and compost bins to reduce your impact on the environment.
Wood cabinets are the best choice because of their sustainability and overall aesthetic. Natural wood cabinets constructed from salvaged wood, such as old barn boards, are great because they are environmentally friendly. Using bamboo cabinets is also a fantastic alternative. Bamboo grows swiftly and can frequently be harvested responsibly after just five years.
Conclusion
There are many brilliant kitchen ideas to choose from, whether you're looking for a stylish and unique space or a functional and efficient kitchen. Consider incorporating a combination of these ideas to create a kitchen that truly reflects your personal style and meets your practical needs. With these 7 brilliant kitchen ideas, you can transform your kitchen into the heart of your home and create a space that you'll love for years to come.
Read More on KulFiy
21 Kitchen Design Trends to Try 
How an updated kitchen can increase your home's resale value