The healthcare sector is among the most dynamic and evolving in our time, and among its distinct facets is ambulatory care – a specialization that has grown in demand in recent years. Ambulatory care is the provision of preventive, diagnostic, therapeutic, and health services on an outpatient basis. With shifts in the medical field leaning towards less invasive procedures, shorter hospital stays, and cost-effectiveness, pursuing a career in ambulatory care has never been more promising. Keep reading as we delve into the ins and outs of a career in this exciting healthcare sector. 
Understanding Ambulatory Care
Before embarking on a career in ambulatory care, it is vital to understand what this approach to healthcare entails. Simply stated, ambulatory care involves treating patients on an outpatient basis. This means patients don't need to be admitted to a hospital or medical facility for extended periods. Instead, they receive care—often for chronic conditions—several times a week, monthly, or as needed. This healthcare modality extends to several services, including primary care, specialist consultations, day surgeries, rehabilitation services, and home healthcare.
There is a driving force behind the increasing relevance of consulting ambulatory care. This includes the advancement in medical technology which has made it possible to carry out complex, yet less invasive surgeries and procedures that do not require prolonged hospital stays. You can work with organizations that are dedicated to assisting healthcare workers and healthcare facilities in guaranteeing that their facilities are safe and that you are able to deliver a consistently high quality of care for all of your patients. This can even proactively decrease infection risks.
As such, a career in ambulatory care does not only offer job stability but also the opportunity to make impactful contributions to patients' quality of life. Healthcare professionals in this field work collaboratively to ensure patients receive comprehensive, efficient, and personalized care, making a real difference in patient's health outcomes and well-being. 
Paths to a Career in Ambulatory Care
The path to a career in ambulatory care varies depending on the specific role you aspire to. Routinely, careers in this field require a background in nursing, medicine, or health administration. However, specialized roles such as respiratory therapists and other allied health professions are also in high demand. For example, if you aspire to become a respiratory therapist, considering one of the best respiratory therapist schools can provide you with the training required to excel in the role.
If your target is to become an ambulatory care nurse, seeking specialized training and certification after your basic nursing degree could be the best bet. You might equally seek advanced degrees in health services administration or public health if you aspire to be an ambulatory services manager. Academic qualifications complemented by practical experience through internships and entry-level roles could improve your chances of securing long-term positions. Generally, careers in fields like respiratory therapy offer above-average wages and excellent job security.
No matter what path professionals choose, continuous education and adapting to best practices in ambulatory care remains a keystone to a thriving career in the field. Stay informed about the latest advances in medical technology, changes in healthcare legislation, patient care strategies, and ethics that could put you ahead in this robust and competitive field.
Plotting Your Ambulatory Care Career Path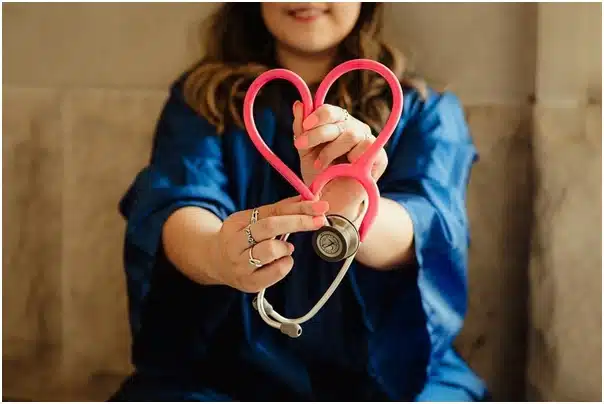 The first step into a career in ambulatory care begins with education. This might entail traditional on-site classes or taking advantage of online programs that offer flexibility with time and location. Afterward, gaining experience through internships or entry-level roles will provide the hands-on knowledge and skills necessary to thrive. Another step toward a career in ambulatory care is certification. Many professional bodies in the field offer certification programs.
For instance, nurses might consider the Ambulatory Care Nursing Certification offered by the American Nurses Credentialing Center. Licensure and continuing education should also be priorities as they boost one's credibility and relevance in the field. Networking is also a crucial part of the journey. Join professional associations, and attend conferences, seminars, and other networking forums where you can connect with industry leaders and peers. Networking opens the door to job opportunities and keeps you in tune with the latest industry trends and developments.
As you can see, a career in ambulatory care can be incredibly rewarding. It offers the chance to make a significant difference in patient's lives, provides job security, and the potential for growth and advancement. However, like many careers in the healthcare sector, it requires commitment, continuous learning, and a passion for improving patient care. So, if you are passionate about healthcare and looking for a fulfilling career, ambulatory care could be a perfect fit. Making the most of your career in this field means continually adapting, acquiring new knowledge, and being ready to blaze new trails in healthcare.
Read more on KulFiy
Telemedicine App: Benefits, Features, Development
How to Deal with Permanent Disability Caused by Negligence