A telemedicine app is a mobile app that allows patients to receive care and consultations remotely using communication technologies such as video, messenger, audio calls, or chat rooms. Telemedicine services such as telemedicine louisiana typically provide access to professionals and services such as diagnosis, treatment, and prescription medications.
Telemedicine apps may also include features that help manage health, such as tracking heart rate, blood pressure, blood glucose levels, and other indicators. Telemedicine app development became especially relevant during the COVID-19 pandemic when most patients were forced to seek care remotely to avoid the risk of infection in hospitals and clinics.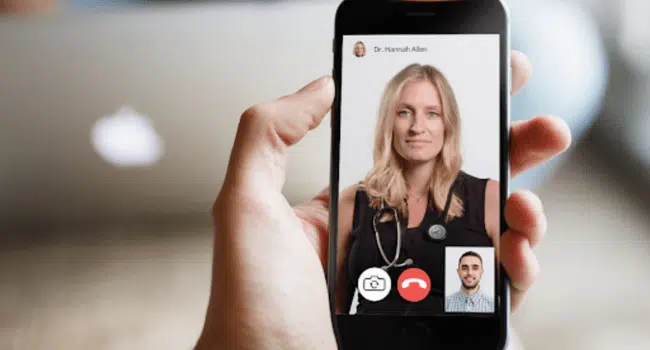 Operating Principle of a Telemedicine App
The working principle is that they allow people to receive care and counseling remotely using communication technologies such as video, messengers, audio calls, and chat rooms. Here's how it works:
Downloads the app on their cell phone or tablet and signs up for it.
Schedule an appointment with a doctor.
The doctor reviews the history, asks questions, and performs examinations and diagnoses based on symptoms and test results provided.
The doctor writes a prescription, orders additional tests, or refers the patient to a specialist for a more detailed examination and treatment.
After the consultation, the patient receives recommendations, appointments, and prescriptions digitally.
It can also include monitoring features that allow it to track indicators, such as heart rate, blood pressure, and blood glucose levels. This data can be sent to the physician for analysis and evaluation of the status.
How Telemedicine Apps Are Useful?
They can be useful in many ways. Below are some of the main benefits a user can get from such apps:
Convenience: the ability to receive care anywhere and anytime with access to the Internet.
Saves time and money that would normally be spent traveling to the hospital, waiting in line, and other overhead costs.
Greater access to services in regions where access is limited. This can be especially helpful living in remote or sparsely populated areas.
Faster service, can get a consultation in real-time rather than waiting for an appointment with a physician.
Improved quality of care: doctors can diagnose and treat faster and more effectively, which can lead to a higher quality of care.
Reduced costs: it's possible to get services at lower prices than traditional facilities.
Successful Examples of Telemedicine Apps
There are several successful telemedicine apps. We have listed a few examples below:
Lemonaid offers a wide range of medical services, including consultations with doctors, prescriptions for medications, and testing for various diseases. Lemonaid was founded in 2013 and quickly became popular because of its user-friendly interface and affordable prices for services.
DoctorOnDemand allows you to receive consultations with doctors via video link. DoctorOnDemand also offers consultations with psychiatrists, psychologists, and sexologists. The company was founded in 2012 and has been rapidly expanding its functionality and user base ever since.
Gyant uses artificial intelligence to diagnose diseases and consult with doctors. Gyant can ask a series of questions about their symptoms and, based on this information, suggest a diagnosis and treatment. The company was founded in 2015 and has since attracted significant attention from investors.
CirrusMD offers consultations with doctors via messenger. Can get answers to their questions within minutes, as well as schedule appointments with doctors for a more in-depth consultation. CirrusMD was founded in 2012 and has since received a significant amount of funding.
Main Features of Telemedicine Apps
We have already mentioned how telemedicine apps work and what they offer to users. Let's look at the telemedicine app features closer:
Live doctor consultations: Users can get live consultations with a doctor via video or audio.
Online Appointments: Users can make appointments online and choose the time that best fits their schedule.
Digital Prescriptions: Users can receive electronic prescriptions that can be sent directly to the pharmacy.
Digital Medical Records: Users can create and store digital records that contain information.
Remote monitoring: Users can use special equipment to check their condition and transmit data to their doctor in real-time.
Online chat with the doctor: Users can communicate with the doctor via online chat, ask questions and receive consultations.
Online access to test results: Users can access their test results and reports via the app.
Online conferences with a group of doctors: Users can participate in online conferences with a group of doctors to discuss their health and get different opinions.
Notifications: Users can receive notifications and learn about possible side effects and interactions.
Payment system: Users can make payments for medical services through the app using various payment methods such as credit cards or e-wallets.
Step-by-step Creation Process
Creating telemedicine apps can include the following steps:
Market research: Research the market and find out what features and functions potential users want. You should also research your competitors and their apps to find out what benefits you can offer your users.
Goal setting: Define the goals you want to achieve when creating the app. These may include improving the quality and reducing the cost of services.
Develop a business plan: Develop a business plan that describes your goals, strategies, and business model. Determine how you will generate revenue, what budget you need, and how you will market your app.
Creation of a team: Create a development team including programmers, designers, testers, project managers, and others who can help you create the app.
Functional Requirements Design: Develop functional requirements which describe what features and functions will be available to users.
User interface design: Design a user interface that is easy to use and user-friendly.
Backend and frontend development: Design the backend and frontend to make it work and be functional. This includes creating servers, databases, APIs, and user interfaces.
Testing and debugging: Test on different devices and operating systems to make sure it works properly and fix bugs and flaws.
Release and promotion: Publish the app in app stores and promote it through marketing campaigns, advertising, and other promotional methods.
Support and Update: Maintain and update the app to make sure that it is up and running and that users are satisfied. ​​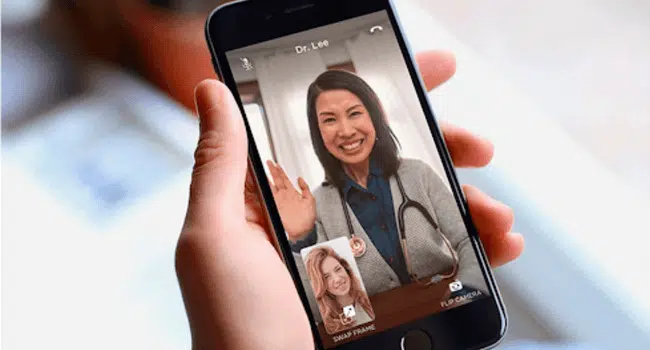 Conclusion
Telemedicine apps can be very useful for users, giving them access to care anytime, anywhere. Before developing a telemedicine app, it is important to consider country-specific requirements and regulations, as each country may have different requirements and regulations for practice and technology.
Creating a telemedicine app can be a complex process, but with the right approach and design it can be very successful and rewarding for users and businesses.
Read more on KulFiy
Does Your Small Business Needs Its Mobile App?