If you share the idea of the console wars, then you know very well that Sony's PlayStation 4 console was a huge success compared to Microsoft's Xbox One – it sold more than twice as many. In fact, the PS4 is one of the best-selling consoles of all time.
However, I don't see the PS5 reaching such dizzying heights, at least not yet. Here are all the reasons why I think you can opt out of the purchase of the PlayStation 5.
7. There aren't a lot of exclusive games
It's not uncommon for many gamers to own multiple platforms, such as PC, Nintendo Switch, Xbox Series X/S and cell phones. That's why it's so important to have great console exclusives – ones you can only try on that platform.
The problem is that the PS5 only has a handful of them. While games like Astro's Playroom, Returnal and Ratchet & Clank: Rift Apart are great, it's not enough to shell out tens of thousands of rubles for a console.
This will change over time. However, at the time of writing, almost two years have passed since the PS5's release, and you can hardly name a single exclusive game that would sell the console.
6. Most games are available on PS4
The problem is compounded by the fact that for many of these "exclusives," this term is not used accurately. That's because they are also available on PS4 or PC. Of course, if you don't have either of those platforms, it doesn't matter, but right now millions of people have one or the other option.
Many of these exclusives are upgrades to PS4 games anyway. For example, Death Stranding Director, Ghost of Tsushima: Director, and Marvel's Spider-Man: Miles Morales look fantastic on PS5, but they're great on PS4 too.
Don't be too hard on Sony for that. After all, it's great that the company didn't immediately cut PS4 owners off from the PS5 to force them to upgrade to the PS5. It's just that if you're only interested in the gameplay and not the graphic superiority of the PS5 or the tactile feedback of the controller, then you don't have much incentive to give up on the PS4.
And why the rush? Production of the Xbox One is discontinued in 2020, but Sony will likely continue producing the PS4 until 2023. It's a testament to the quality of the PS4 that people are still buying them almost a decade after they were first released.
When was the last time you played a game on the PS4 and felt like the console was bothering you? The answer is probably "never" or "rarely." That's because the PS4 remains a powerful and excellent console.
If your PS4 still performs well and you still enjoy playing games on it, there's not much point in upgrading to a PS5. While the PS5 can improve the performance of some PS4 games, for most people the difference is not significant enough to think about upgrading.
5. Other consoles are cheaper
In August 2022 Sony announced a price increase for the PS5 in many regions due to "global economic situation" problems. In some retail stores, the price of the PS5 reaches 80,000 rubles, although you can save 20,000 rubles if you buy the digital edition (which does not have a disc drive).
By comparison, the Xbox Series X costs up to 67,000 rubles. However, the Xbox Series S and Nintendo Switch cost 43,000 and 30,000 rubles each. That's much cheaper than the retail price of the PS5.
Of course, neither of these consoles (except the Series X) boasts the same performance, and they come with different games. But if you just want to buy a versatile gaming machine and want to save money, these devices will be the best alternative for you.
4. PS Plus is inferior to Game Pass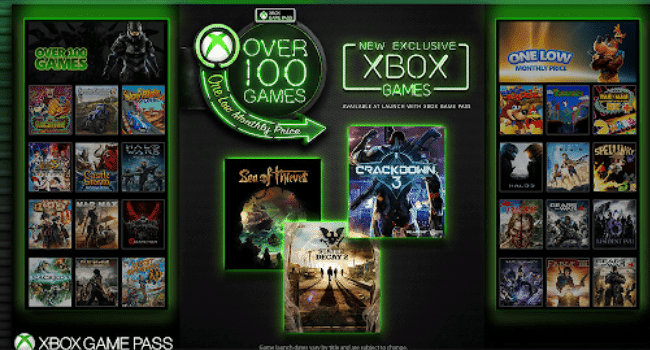 If Sony wants to stay relevant, it needs to provide a killer alternative to Microsoft's excellent Xbox Game Pass. It's a subscription that gives you access to a huge range of games that can be played on both Xbox and PC. And it's not just any old games – brand new Microsoft exclusives appear on Game Pass the day they are released.
PlayStation Plus, a subscription service from Sony, is available in three tiers. On the cheapest tier, you get a few games each month; paying more gives you access to a broader catalog (a mix of new and old games). It's a big step in the right direction, but still not as generous as Xbox Game Pass.
As the gaming industry evolves and the cost of new games continues to rise, we're likely to see more movement toward this subscription-based model.
3. Waiting for the inevitable PS5 Slim
At 390mm x 104mm x 260mm and weighing 4.5kg, the PS5 is a very heavy beast. If you usually store your consoles under the TV, you may find that the PS5 doesn't physically fit. And while the design of the console will appeal to many, it's not exactly a centerpiece; you don't want it to dominate the room.
So why not just wait for the inevitable upgrade? The Slim version of the PS4 came out three years after the main console, providing a much-needed sleeker form factor. Then came the PS4 Pro, capable of running games in 4K compared to the 1080p of the main console.
Currently, the PS4 Slim doesn't exist in the name; it's just the PS4. The same will happen with the PS5, as it has in every console cycle. In addition, it will probably be cheaper. Patience pays off.
2. Limited hardware and software backward compatibility
Although rumors claimed that the PS5 would run games from all previous PlayStation consoles, the reality was more brutal. The system only supports PS4 games (almost all of them), and a limited number of PS3, PS2 and PSX games are on the PlayStation Plus service. This means you can't use games you already own and you'll have to pay a second round for them.
The Xbox Series S/X supports all Xbox One games (except those that require Kinect) as well as all Xbox/Xbox 360 games playable on the Xbox One! What's more, the software for the original Xbox is improved. Not only do they run faster and at much higher resolutions, but they also include HDR support thanks to machine learning. Finally, you can use your Xbox One controller to play Xbox Series S/X games! On the other hand, Sony's PS4 gamepads work on the PS5, but only for PS4 games.
1. Microsoft is buying up everyone
In 2021, Microsoft acquired ZeniMax Media, which owns Bethesda Softworks, id Software and many video game companies. In addition, in 2022, the green giant has already almost acquired Activision Blizzard for almost $70 billion. Consequently, they will own Warcraft, Starcraft, Call of Duty, Diablo, Overwatch and many other influential series!
Currently, Microsoft has no plans to remove any of these games from the PlayStation ecosystem. However, they can do so if they want to. Moreover, they are capable of making future Crash Bandicoot or Doom exclusives of the Xbox series, which would greatly hurt Sony. Although the Japanese company has also bought several studios, their financial power cannot compare to Microsoft.
Ultimately, only you know the answer to the question of whether you should buy the PS5. If none of these reasons seem decisive to you, that's great – feel free to buy the PS5 and hopefully you'll get hundreds of hours of entertainment out of it, and if something happens to it – there always are pros ready to help you repair it. Also keep in mind that if there's anything wrong with your Iphone, Ipad, MacBook, there's Repairs Bay to help you!
However, many people may want to pause. Perhaps wait until more PS5 exclusives come out, until it drops in price, or until the second iteration comes out… Or all three. At that point, it's likely that the PS5 will be in a better position to be the right gaming console for you.
Image source – Flickr
Read More on KulFiy
9 Best Technology Blogs to Read & Follow