It might sound strange to review the property for sale in Paphos, with so many people restricted on travel at the moment. However, with property prices at a low and due to go back up, it could be a perfect time. Certainly, you'll have to work with a real estate agent and a lawyer you can trust. This is especially true if you're doing this remotely. Either way, a big part of this type of project is the price range of properties today.
Price Range of Property for Sale in Paphos
Depending on what kind of investment you're looking to make, there are several options of types of property as listed below:
Land development
Condos and apartments
Detached villas
Townhouses
Land Development
Working with a property developer allows you to buy your plot of land and build precisely what you want. The developer will work with you and manage the project for you to include designers and architects. This is both a significant investment and a hugely rewarding project. Essentially, you can make your dream come true.
In terms of prices, clearly, these depend on the size and state of the land. The distance from the sea and its flatness all play a part in the price. To give you an idea, though, you can find a field of 4000 square meters just outside Paphos for 70,000 euros and 138,000 euros for just over twice that size.
Condos and Apartments
A key point to note when dealing with apartment blocks is the cost of property management. Essentially, you pay for the upkeep and maintenance of the communal building and its facilities. These can include swimming pools to tennis courts, depending on the building's level of luxury.
You can expect an extensive range of prices when looking for an apartment property for sale in Paphos. For example, a 2 bedroom apartment in Kato, Paphos' coastal area, starts at around 60,000 euros. This then goes up to approximately 400,00 euros for apartments in both Kato and the city center. Moreover, you can expect prices to go up to 2 or even 3 million euros if you start looking at 4 or 5 bedroom penthouses.
Detached Villas
The large stand-alone houses are at the high-end of the scale. You might be tempted to consider these when looking for property for sale in Paphos. Most importantly, you should first make sure that these are within your budget. There's no point in crippling yourself financially for the sake of it.
A 3 bedroom detached house tends to start at around 200,000 euros. Although, these will seem quite necessary when compared to the larger, more luxurious homes. Again, the range is extensive, and you can expect anything from 2 to 4 million euros.
Townhouses
These properties tend to be attached to neighbors either on both sides or just one. There are some lovely old houses and some newer ones to choose from. Again, you can expect anything from 100,00 euros to around 4 to 600,000 euros.
The great thing about townhouses is that there are many different layouts. For example, you can find some that are built up around a central swimming pool. Therefore, you get the advantage of the space of a house and the convenience of maintained facilities. Let's also not forget the fun of a friendly community.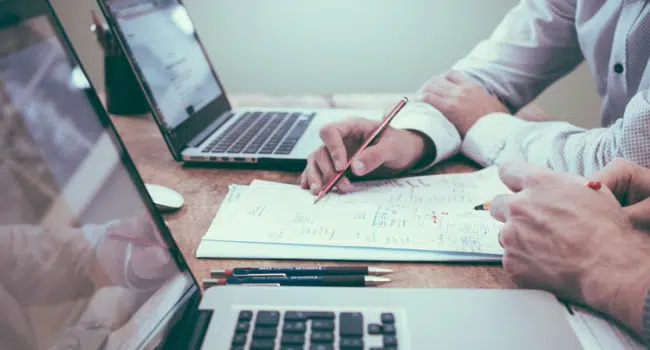 Choosing a Real Estate Agent or Property Developer
Registered and Licensed
Track Record and Expertise
Fees and commission rates
Contract Terms
Registered and Licensed
Paphos has everything to offer regardless of your budget and preferences. However, remember to choose your agent wisely and make sure that they are registered and licensed. You should be able to find this information on their website although you can also ask them.
Track Record and Expertise
Another critical consideration is track record and expertise. For example, many agents and property developers have been operating for 40 years or more. This says a lot about their capabilities. Although, nothing is stopping you from asking for references.
Fees and Commission Rates
When it comes to commission, the average seems to be around 5%, although it can be as low as 3%. Most of the time, this is negotiable, although you ask them for a summary of all the fees, including tax and legal requirements. There's nothing worse than budgeting and then having to deal with surprise costs later down the line.
Contract Terms
Finally, review contract terms carefully. You can even work with an independent lawyer who can be a good reassurance. Either way, you need to make sure that you are just as protected as your agent if anything goes wrong.
What's Next for Searching Property for Sale in Paphos
In short, it seems to be an excellent time to look for property for sale in Paphos due to the lower prices, and things will eventually go back up. Paphos is a great place for property and is well supported by the Cyprus infrastructure and facilities. Finally, there will always be people who want to live by the sea. So, go ahead, check out the property prices and get investing.
Read More on KulFiy:
Selling a House at the Peak and Buying at the Bottom of the Market