Plastic product manufacturing is attracting a new breed of entrepreneurs. There is a strong presence of plastic products in electronic components, automotive, household appliances, and medical applications. The current global plastic market value is 579.7 billion dollars.
Plastic production will double by 2050, providing much scope for the industry. Statista reports that global plastic production volume is 367 million metric tons. China produces approximately 31% of plastic, followed by North America with 56 million metric tons in 2019. Understanding the root, system, and process of a business is essential before proceeding.
Why plastic industry
Plastic has become an indispensable part of our lives since the 1940s. People use it almost every day. Plastics are popular because they are lightweight, durable, safe, easy to transport, economical, recyclable, and waterproof.
It is hard to imagine a packaged-food industry without plastic. With lightweight plastic, you can make a great deal of money. Using the right strategies and developing the right skills are two ways to make a business successful globally.
Consider these points before starting production
In starting a plastic manufacturing business, you should consider the following factors –
Identify plastic niches and potential markets.
Choosing a plastic niche is the first and most crucial step. How would you like to manufacture your plastic? Think about what plastic assembly would be the most profitable for you. Learn about consumer demands and needs in your target region and select the right mold accordingly. For instance, an appliance injection mold is suitable for small appliances.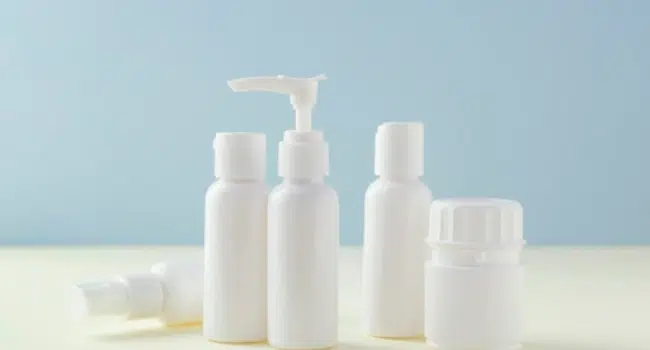 You can use custom plastic to make many products across industries, including bottles, food packaging, toys, automotive parts, decorative, medical appliances, kitchen utensils, PVC pipes, furniture, and other consumer goods.
Make sure the niche that you select is of value to the industry and the consumers. Find out what plastic processing will bring long-term benefits to your organization. When you select a type with sub-niches, you can expand your production goals.
Finalize your analysis by looking at what kind of plastic your competitors are using. Researching the market will enable you to learn more about the production requirements and the demands of the consumers.
Develop a solid business plan
Creating a clear vision, mission, and objective is the first step in the working of any new business. It is the planning that affects the quality and value of your work. It is advised to seek expert advice and consultancy when your team needs it. They are vital for effectively forming and organizing a business.
Regulate the business in compliance with legal requirements. Understand the existing tax laws, regulations, and government policies. Develop a blueprint for how your plastic production business will operate. At this point, you should already know exactly how much resource you will need to assemble plastic efficiently and effectively daily.
Estimate how many employees you will need. Your ability to implement the plan is highly dependent on the number of workers and the management team. Employ the best skilled and experienced labor force that can handle technical details as well.
Develop effective sales and distribution channels. Identify the target market where you would like to sell your finished goods. Include backup and maintenance costs in your project estimates.
Ideally, pilot testing should be conducted before starting a business on a large scale. This helps the team and the management to understand the procedure, operational method, efficiency of the machine, and business shortcomings and strengths.
Take into account manufacturing costs
You have to consider what type of plastic part you want to manufacture when determining the cost of manufacturing. Allocating the budget in all departments of the business efficiently is essential.
Calculate the cost of the mold, the production cost, the setup cost, the price per part, and the logistics cost. The manufacturing process should be determined according to the investment you are making.
Plastic Manufacturing Process: Understanding the Methods
A great deal of preparation goes into making plastic. You should understand the process. Keep up with the advancements happening in the field of injection molding. Among the most popular methods used in plastic manufacturing are:
Injection Molding
Extraction Molding
Blow Molding
Rotational Molding
The pre- and post-processes, like handling equipment, molding technique, trimming method, heating and cooling time, and molding process should be recognized to get an upper hand in plastic manufacturing.
Make sure you know the dos and don'ts of plastic production. Understand the basics of polymer casting, chemicals required, the entire process of molding, vacuum forming, and more.
The right raw materials
Choosing the right raw materials for production is essential. Choosing the appropriate plastic-type is critical to the success of any plastic product manufacturing company. A high-quality plastic will lead to higher sales and revenue for the company.
Different types of plastic have different physical and mechanical properties. For instance, thermoplastics can melt and solidify in a cycle multiple times. Go for plastics that are eco-friendly, sustainable, and easily recyclable.
Materials & Machinery Required
It is imperative to have know the equipment, tools, and materials required to run a business successfully. There are many applications for plastic materials, including gears, star wheels, machine guards, chain guides, flexible tubing, bearings, and brushing.
Identify what manufacturers are already using. Machinery requires maintenance due to wear and tear. Your budget should account for that as well.
Plastic mold is one of the most important components of your injection molding setup. A clear plastic mold helps you give the desired shape to the transparent plastic. The design and production of these require high-quality materials and precision. Trust only the best suppliers while selecting your clear plastic mold. Better the mold, better the finished product.
Concluding Remarks
The manufacturing of plastic products is expanding rapidly. When starting a plastic manufacturing business, follow basic business steps that lay a strong foundation for your production plant. Despite the complexity of injection molding, it is one of the most common manufacturing processes, since it is capable of producing a great number of plastic products.
In case you were wondering, you can replace the clear plastic mold to produce a whole new set of products from the same injection molding machine. Today, injection molding is one of the most cost-effective manufacturing processes for producing functional prototypes and end-use products.
Read more on KulFiy
How to Take Your Manufacturing Business to The Next Level
Must-Have Equipment for Your Manufacturing Business
4 Quick Steps To Pick The Best ERP for Manufacturing Businesses