When the covid 19 pandemics began early in 2020, experts wondered if there would be waves of cases and spikes and declines following the pattern. Subsequent lockdowns made companies aware that they have to learn to operate in the new reality. What does it mean in daily practice? Many things have changed: the way we work, relax, buy products or use services. Our professional lives moved online, and it is not impossible that even when the pandemic ends, it will stay that way.
Throughout the pandemic, many 'conventional' employees have already begun to move towards non-standard working set-ups. Although, all over the world, workers have flocked to wi-fi-equipped cottages to work remotely in lockdown-friendly, manager-approved spots. "quarantine apartments" and "social distancing retreats" still lure employees seeking a friendly workspace rental for a few weeks.
The need to adjust to this pandemic reality proves to be exceptionally challenging for many small manufacturing companies. They are looking for savings to survive and wish to optimise operations and some production process elements. On the other hand, a long-lasting epidemic motivates the introduction of new technologies, so more and more companies are "going digital". If no one can answer the question: "How much longer?" it seems to be an excellent solution to rephrase it to: "How differently can we…? Majority of small businesses aren't able to afford many months of "manufacturing vacations",  that's why they are looking for simple and inexpensive solutions. At some point, they start to consider the implementation of production floor management software. But that's not the whole story.
Digital nomads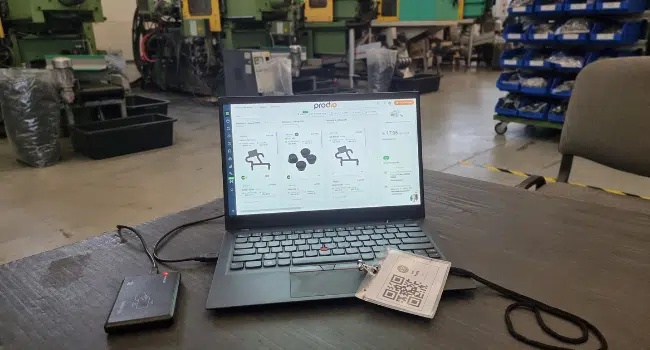 "People don't live where their work is, but work where they live" – this idea was reinforced during the pandemic. Wouldn't it be better if you could run your business from anywhere in the world?
Digital nomads use telecommunications technologies to earn a living and live their lives in a nomadic manner. Such workers often work remotely from foreign countries, coffee shops, public libraries, co-working spaces, or recreational vehicles. The words "digital nomad" generally conjure up the image of an ex-pat in the Maldives, overflowing Instagram with selfies in a hammock, a laptop in one hand and a piña colada in the other. The caption says office for the day. Nowadays, an increasing number of people may be embracing the digital-nomad lifestyle – not just young people posing under palm trees are after creative freelance gigs. Pandemic digital nomads are far more ordinary: these are people who work standard, full-time 9-to-5 jobs. CEOs, managers, and small company owners embrace a technology-enabled lifestyle that allows them freedom in the Internet-connected world. There are more and more professions and industries where this type of location-independent work became possible. Ostatnimi czasy do grona tych osób dołączają zarządzający małymi firmami produkcyjnymi oraz duże grono technologów w nich pracujących.
Remote work in a manufacturing company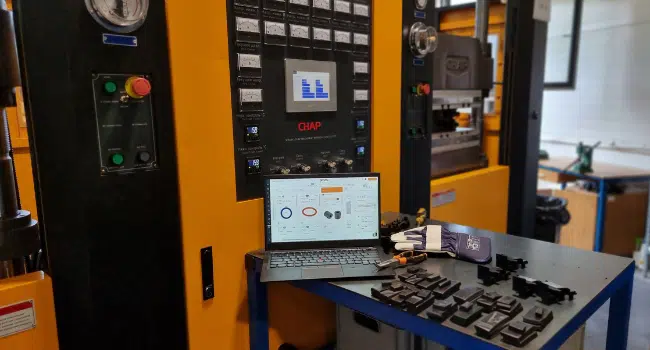 Epidemic or not, running a small manufacturing company means a lot is going on at all times. The pace of the environment is dynamic, and many different aspects of the work are cohesively under one roof. There is only one of you, and the fact that you must be present almost 24/7 at work is super annoying. Every shift change, every update – you make sure the correct information is passed on and feel that you are the pillar everybody counts on. If you fail, the company fails. Time off? Holidays? Dream on… You might ask: what's the point of having your own business if you work like a slave, with no time to relax. Is it worth it?
Thanks to technological progress, the tables were turned. Mobile production management apps made online communication possible. Hence more and more companies, traditionally excluded from remote work, can join the ranks. It is really simple: once you use a mobile production management app – you can be at home, on the beach or in the mountains. Stress-free holidays? Workation? Social-distancing retreat? Yes, when you have manufacturing software at your fingertips on your tablet or smartphone.
Manufacturing software apps dedicated to small companies, unlike expensive ERPs, focus on communication, which is crucial in remote working: you can create a work schedule, share it with the shop floor, view task updates in real-time, monitor key metrics and keep everything on track with project dashboards. Dashboards show project data in easy-to-read, colourful charts, so there is total transparency in projects. Workers always know how and what they should produce thanks to attached photos, documentation, drawings and technical notes, so there is no need to be present on the shop floor. You can conveniently manage the entire workshop and enjoy yourself. Just once or twice a day, log into the manager's dashboard, check the progress, and then go back to rubbing sunscreen on your shoulders. There are many different types of software solutions popular among digital nomads depending on the area of interest and line of business.
Shop floor control software such as Prodio is a tool that helps to gain real-time insights into the profitability of a company and make better business decisions. It is available on the web and mobile. You can connect with people across any shift or any department and make sure that everyone in your company is on the same page at all times, no matter where you are. It proves that it's possible to join a digital nomad population, regardless of profession –  even when you work in the manufacturing industry.
Also Read – Holiday cottages in Cornwall are some of the most unique travel experiences on the planet.
Read more on KulFiy
5 Best System Maintenance Software
What is Modularity in Software Engineering?
3 Things To Consider For Your Product Based Business
Why Study Business? A Guide To Degrees, Careers and Desirable Skills