Malaysia is home to many of the world's top golf courses, designed by some of the most well-known architects. For the golf fans that would like to face new challenges, we have some interesting recommendations. Whether you are used to Scotland traditional landscape or master tournaments in the United States or Australia, you may find a new spur in more "exotic countries."
Forest City golf course in Malaysia can be your next test on the list. Actually, this excellent location offers different golf courses and much more. Forest City Johor Bahru is the new pinnacle of green cities. This paradise is the perfect place for your vacation or permanent residence.

About Forest City Johor Bahru
Forest City Malaysia is a real estate project of Country Garden. The hub is planned to strengthen the Malaysian economy in the region. The undertaking tries to achieve a sustainable, smart, and modern city that perfectly merges with the natural surroundings.
In the cluster, citizens can access to the interconnected infrastructure network. Healthcare, e-commerce, education, emerging technologies, and tourism, all these industries have in Forest City Johor a place to flourish. Talking about tourism, here tourists have many places to stay and visit. Travelers can enjoy their time shopping at one of the various commerce centers. On the other hand, visitors can relax in one of the resorts appreciating the mild tropical climate. For golf enthusiasm, though, there are two among Asia best golf courts here. Let us have a look.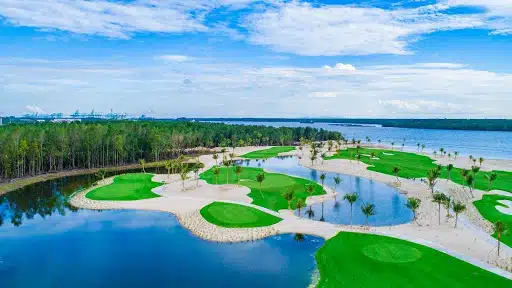 Jack Nicklaus Legacy Course
For you all golf fans out there, you surely know the name of Jack Nicklaus. As one of the greatest golfers of all-time, winner of 18 major championships, Jack Nicklaus here in the Forest City golf course has its legacy. Designed by the legend himself, the course has 18 holes, stretching out for 7386 yards. The location offers different landscapes passing through the wonderfully shaped greens interrupted by lakes and vast sandy areas. We can see plenty of palm trees on the surroundings, reminding us of the Middle East desert. Golfers will fall in love with the beautiful scenery, world-class services, and spotless layout. As for playability, the different sculptured bunkers and layers can really test players' abilities.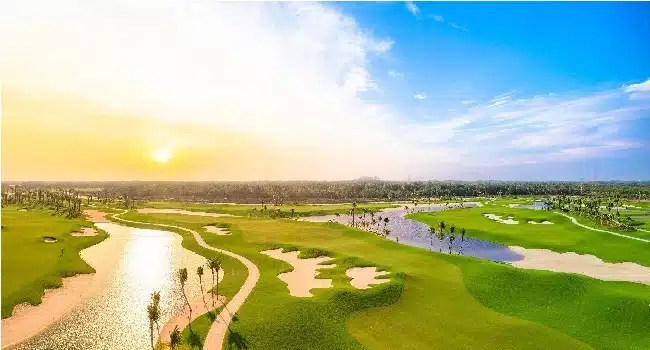 Liang Guo Kun Classic Course
Liang Guo Kun is one of the world's most famous senior golf course designers. Liang Guo Kun thirty-years' experience and mastery is reflected in his latest masterpiece. The design concept behind this golf court's creation is "transforming and returning to mother nature." The site is 7138 yards wide (69 hectares of land), including 18 holes. The course's architecture is highlighted by the numerous hills, lakes, and mounds resulting in a multilayer breathtaking panorama. In terms of playability, the variety of landscapes makes it both challenging for professionals and enjoyable for amateurs.
That said, both Forest City golf resorts have top-class practice facilities, trainers, and services grating a pleasant experience no matter your skill level.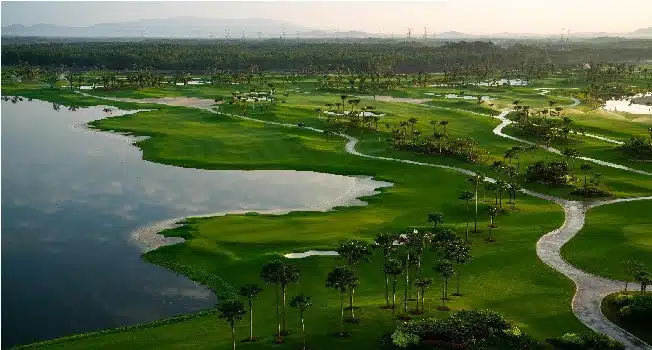 Forest City Golf Course: A memorable adventure
If you are looking forward to new challenges or enjoying your golf passion, the Forest City golf resort and club are an optimal pick. Country Garden is one of the top real estate developers worldwide. The company hopes to provide a new hub in Malaysia for tourists and people who want to build up a new life. Forest City Johor Bahru has the bold goal to present an innovative example of a living place, where men and nature seamlessly coexist.
Whether you like golf, travel, or searching for a new place to move, Forest City can be your destination.
Read More Sports News & Articles