Getting a car for the first time is a fun and exciting process. However, cars are an important purchase and not a small investment, and as something that should serve you for some time, there are many things you have to consider before you choose one.
If you are planning to buy your first car, you've come to the right place. In this article, we've outlined some of the most important things you should keep in mind when you start looking for your first car.
Be Reasonable With Your Finances
Most people have a favorite car or at least a make they like. However, this is often something that is either too expensive or impractical. Before dipping into your savings, you should have a clear picture of your financial situation and know how much you can afford to spend on a car. Regardless of whether you want to pay the entire amount, or you must get a loan and pay for your car in installments, make sure that you are reasonable, and don't spend more than you can afford.
Aside from the price of the car itself and any additional features you may want, you should consider the ongoing expenses and determine how much you can afford to spend monthly on your car. This calculation should include gas mileage, maintenance, spare parts, tires, repairs, insurance, and so on.
Another important thing to consider is the payment method. Your options may depend on several things, including whether you are buying a used or a new car, whether you are buying it from a previous owner or a car dealership, and so on. Learn if you can use your money account to transfer money online, pay with a debit card, pay in cash, etc., and make sure you are familiar with your financing options.
Be Realistic About Your Situation
Ask yourself if the car you want to buy is the right one for your situation. Are you the only one who will be using the car? Are you going to use it for everyday tasks, like going to work or for groceries, will you travel with it, or both? These are some of the most important questions you need to ask yourself before investing in your first car.
You may have always imagined yourself in a sports car or a sturdy 4X4 but, even if you have the budget to buy your dream car before you rush into a decision, think about your reality. The most important thing is to make sure that you choose a car that is best suited for yours and the transportation needs of anyone who might be using it.
Find the Right Car Insurance Policy
Getting a car insurance policy is mandatory for all drivers. However, in different regions, there may be different regulations, so when you are getting insurance for your first vehicle, you should make sure that you get one that offers the right coverage. This is why it's a good idea to look for policies appropriate for the region you live in.
For instance, if you live in Barrie, Canada, you should look for the best car insurance Barrie has to offer. Auto insurance policies typically provide coverage for property, liability, and medical expenses. This means that in general, with a car insurance policy, you will protect both yourself and your car against damage, theft, legal responsibility, legal and medical expenses, etc.
Investigate and Go on Test Drives
One of the reasons why it can be really hard to find a car is because there are so many to choose from. To find a car that you will like and is suitable for your budget and your needs, you have to spend some time investigating. The best way to do this is by talking to people or reading reviews.
Once you have narrowed down your options and you are trying to decide between a few cars, you should also take a test drive. This can help you compare them and make an informed, practical, and reasonable decision.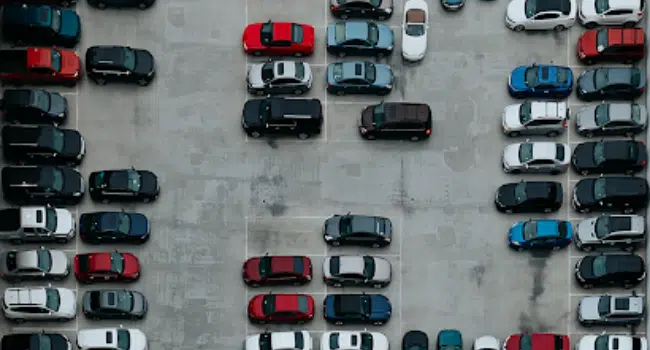 Allow Yourself to Enjoy
Remember that even if you don't have the budget, nowadays there are many reasonable ways to get the finances you need to buy a car. Make sure that you don't stress yourself so much that you turn the search for your first car into an exhausting task, and allow yourself to have fun.
Car owners usually buy cars out of necessity but most of them also enjoy driving and love having a car. Moreover, as a driver, you will spend a lot of time in your car, and while aesthetics shouldn't be the deciding aspect when you are choosing a model, appearance is important and should factor into your decision.
Conclusion
Cars are important investments that have to be decided carefully. Considering that it's something that you will be using for a longer period, the whole process of buying your first car can be scary.
With proper research and planning buying a car may take a little bit more time, than if you simply go for the first one you like, but you can be sure that you have made the right choice. When choosing your first car, you should aim to find a good car that you like, and most importantly, you can afford and suits your needs.
Read more on KulFiy
Buying a Car for the First Time? 10 Smart Tips to Save Money
7 Awesome Advantages of Owning a Car
Why Private Car services are Better than Yellow Taxi or Cab?