When it comes to marketing, there are countless strategies that one can perform. From promoting a business through social networks to displaying ads on billboards. Among these strategies, there is event sponsorship too.
Event sponsorship is a way of promoting a business by financially supporting an event in exchange for brand marketing and public exposure. It is an excellent strategy for both established and growing businesses.
Unlike most advertising methods, event sponsorship doesn't directly persuade customers to buy a product or service. Instead, it allows you to send specific messages about your brand and business. This generates emotional values that can motivate the audience to choose your brand over your competition.
Apart from that, sponsoring an event can give you many advantages, from improving your brand awareness to maximizing your sales. This article will explain those benefits to you in more detail.
1. Improve Brand Awareness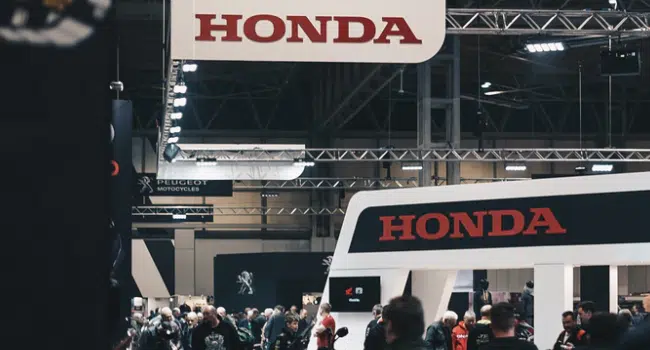 Source: Unsplash
During marketing campaigns, there are times when your content doesn't reach enough audience or gain enough attention. Hence, resulting in unoptimized conversions and sales.
Sponsoring an event offers an alternative way to get more exposure and generate awareness from a wider audience. In addition, it gives an opportunity to showcase your products or services to the community.
Be sure to choose a suitable event to sponsor as it can significantly affect your campaign. Sponsor an event that is relevant to your business and target audience. Doing so will not only help increase brand awareness but also improve your brand image.
It is also essential to include as much information as possible in the event's promotion materials. One good way is to include your official site address alongside your brand's logo. This will help people learn more about your business.
If you don't already have a website, buy a domain here and start creating one.
2. Maximize Business Reach
Reaching more people and gaining more customers is paramount to a business's success. Without a continuous flow of new customers, it will be challenging to keep your business growing. Luckily, there are various ways to expand your reach both online and offline.
Event sponsorship offers an effective solution to leverage offline marketing. It allows businesses to get more public exposure and maximize their reach. Sponsoring an event can also help effectively promote your products or services to a niche market.
With the right event, you can reach an audience that is specifically looking for your products. For example, a fresh produce business sponsoring a farmer's market event can get more opportunities.
Take advantage of social media to boost your event marketing. For example, try giving special offers for attendees who purchase your products and post them to their social platforms. This way, you can also get word-of-mouth recommendations as more people get involved.
3. Drive Sales
Sales are the benchmark of every business's success. Hence, it's only natural that every business's goal is to drive more sales every day. Closing a deal is as crucial as ever, especially for small businesses.
Since driving sales goes alongside brand awareness, event sponsorship can help generate more sales. In addition, it helps expose your business to a broader audience. The more exposure you get, the higher your chances of gaining customers.
To optimize your sales leads, you need to make the most of your opportunity in event marketing. Provide something valuable that entices the attendees to choose your business. For example, if you're sponsoring a trade show, give limited-time offers or product samples during the event.
4. Provide Audience Insights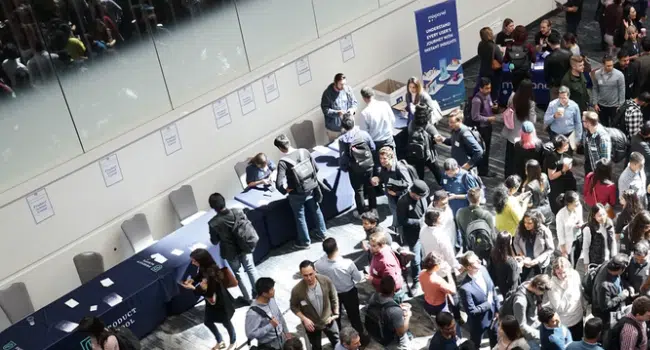 Source: Unsplash
The more you understand your audience, the better you execute your marketing efforts. With the right information, you'll be able to provide better solutions and satisfy demands. For this reason, audience insight is essential.
While digital insight tools give you information about your online audience, event sponsorship provides more audience insights from the offline community.
By sponsoring an event, you can access the attendees' data, such as their gender, age, and occupations. You can also analyze their behavior during the event, like their preferred products or activities they engage with the most.
By doing so, you can identify which audience segmentation likes and dislikes a specific type of event and what they have in common. Then, using this demographic data, you can determine your customer profiles and tailor your marketing campaigns accordingly.
5. Boost Mass Media Exposure
Media exposure helps deliver your message to a wide range of audience across different channels. Mentions from reputable media channels can also establish credibility and boost the business' branding.
That said, not all businesses can afford media coverage. Especially for small businesses, it can be expensive and not worth the risks.
This is when event marketing comes in handy. As we know, each event has its own promotional campaign to ensure its success. Oftentimes, this also includes media coverage from local or even national media.
By sponsoring an event, business owners can get their logo displayed and their brand mentioned on newspapers, TV, and other media platforms the event collaborates with.
With publicity from various media, your business can receive more attention and build a better reputation with the public.7
6. Open Business Relationship Opportunities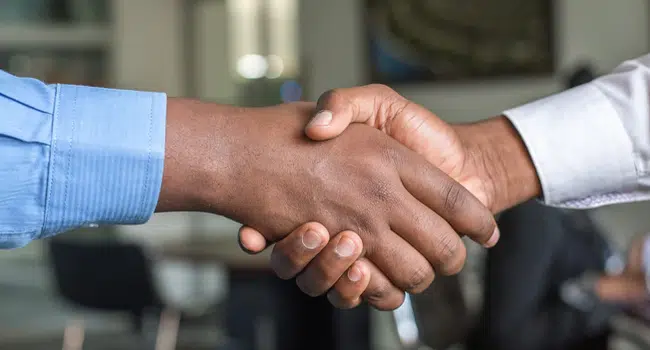 Source: Unsplash
Apart from the event itself, an essential part of event sponsorship is the networking opportunity.
Generally, an event will provide a dedicated agenda for the sponsors, media, and VIP guests.
Take advantage of this moment to approach and create connections with other business owners and significant people in the industry. By doing this, you get to exchange helpful information, including recent trends or market shifts, as well as increase your brand visibility.
This is also an excellent time to gain feedback from fellow business owners and explore fresh ideas for marketing. Also, if you're lucky, you might get partnership opportunities.
When the event is over, be sure to keep important contact information and follow up your conversation if needed.
7. Build Credibility
For businesses, sponsoring events is a great way to create positive impressions toward their brands. This is because some events carry specific messages that are often meaningful to the community. For instance, attendees will view brands that support charity events as credible and trustworthy.
Additionally, when you sponsor an event for the community, it shows them that your business cares about their interests. It also helps them associate your brand with something personal. For example, people will appreciate and favor brands that sponsor an environmental event because it shows that they care.
Another case where event sponsorship helps build credibility is when you take part to sponsor a big event. By sponsoring such events, your brand will appear alongside other big brands in the industry. Hence, improving the perception of your business.
8. Increase Return on Investment
Sponsoring an event saves you the hassle of finding an audience and promoting campaigns. Instead, the event management will take care of all the promotional aspects and provide you with a target audience, allowing you to save time and money.
For that reason, event sponsorship can get you a good return on investment (ROI). In fact, the average ROI for events ranges from 25% to 34%.
However, in order to see your return on investment, you need to carefully measure several variables and metrics. This includes everything from PR releases and on-site purchases to website traffic and social media mentions.
Once you calculate the total value you get from event sponsorships, you can then compare it to the investment you made. It is also important to note that value does not only come in the form of revenue but also impressions, awareness, and leads.
Conclusion
Event sponsorship provides an effective way to get your brand in the spotlight. With the right efforts and execution, event sponsorship can give you more customers and drive more sales. More importantly, it can help you build brand credibility and improve your reputation.
Now that you've understood the benefits of event sponsorship for your marketing and sales – wait no more to implement it. To ensure successful results, be sure to always sponsor the right event that is relevant to your business.
If you have further questions, don't hesitate to discuss them in the comments section below. Good luck!
Read More on KulFiy:
How Can a PPC Agency Help Amplify Your Brand's Outreach?
3 Successful Marketing Takeaways from the Trump Campaign
5 Reasons Why Triggered Email Marketing Works