Dolphin Discovery Punta Cana has the prestigious accreditation from the Association of Zoos and Aquariums (AZA) that certifies in an exemplary manner the high-quality standards and their commitment in aspects such as animal care, welfare, conservation, education and safety for animals and their habitats, only the best zoos and aquariums can reach the high standards that are required to obtain accreditation.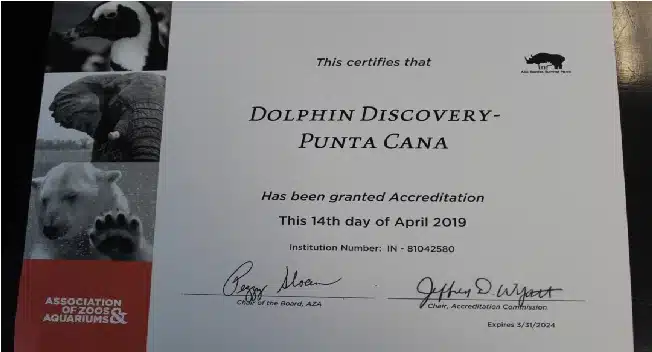 To be accredited, Dolphin Discovery Punta Cana first had to fill out an application, subsequently undergo a thorough inspection carried out by a team of zoo and aquarium professionals who verify that the company has, will maintain and raise the quality standards of the different categories. The inspection team observes all aspects of the operation of the company, including the care and welfare of the animals; the safety of the guests, staff, and animals; educational programs, conservation efforts, veterinary medicine programs, financial stability, among other aspects. Finally, the executives of the company stand before the Independent Commission of Accreditation of the AZA, in which the accreditation is granted, filed or denied.  The accreditation is valid for five years when the company will have to pass through the same process and rigorous inspection for reaccreditation.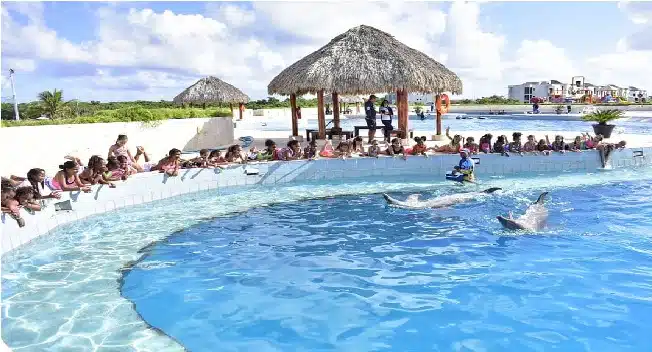 Dolphin Discovery is the first company in the Dominican Republic to receive it. However, Dolphin Discovery has already been previously accredited by AZA in its Isla Mujeres and Cozumel habitats.