Long-distance friendship can be challenging, yet it has beauty of its own. Running the errands, meeting professional commitments, and catering to personal lives while matching the run of time zones, locations, and emotions, there are many things that long-distance friendship has to look for.
Living far away is tough, but that's when you realize that efforts count, and you need to do something to make your best friend feel special, too. But do you have anything in mind?
If not, this article is a boon for you as it has some amazing ideas that sweep you off your feet. But, even if you have ideas, you can use these creative ideas to enhance what you have planned for your long-distance best friend.
Two Pieces Of A Jigsaw Puzzle Necklace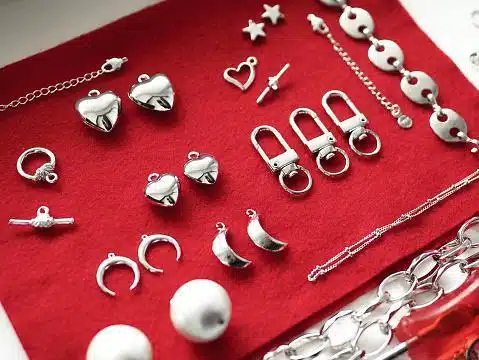 You should put your imaginary skills to use. You can explore the online and offline markets and either find two identical necklaces. If you cannot see this, you can look for two jigsaw puzzle-shaped pendants. You can use two chains and pour one into each chain. You can keep one with yourself and gift another one to your friend. You can add a personal effect by getting both of your name initials carved. You can keep the one who begins from the initial of your friend and give yours to your friend.
Calendar Full Of Memorable Photos
Another thing that you can consider giving to your long-distance friend is a customized calendar. The team of wholesale gift packaging suppliers can help you with the same. You can create a calendar full of the cherishable memories that both of you have shared over the years. Be it the first outing you both have taken together, the first time you bunked the classes, or something else. You can use the calendar as a memory-holder. You can buy a blank calendar or can create one from scratch. If you choose the latter, you can opt for pain yet decorative sheets or colored sheets.
Flavoured Coffee, Box Of Sweets, And Mini-Snacks Travel Pack
What's better than treating the hunger bugs of your friend while they are travelling?
You can create a mini-hamper that will work as they travel from one place to another.
You can consider adding different things to this hamper, from their favorite drinks to snacks and other eatables. If you plan to include some perishable goods in this hamper, consider using a paper box for food packaging. But, please don't ensure that you are not missing out on the small essentials that your best friend will love. Major nostalgia and missing vibes alert!
Products For The Skin And Body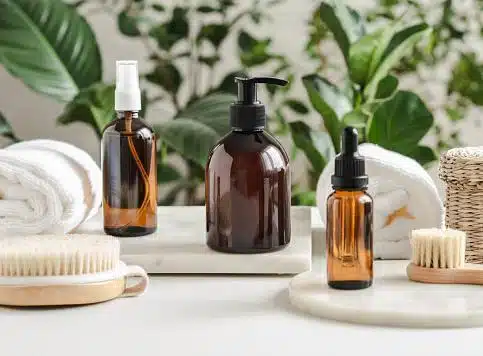 Source: Unsplash
Many brands in the market will help you choose the products for your best friend that they need to focus upon. For example, if your friend has issues with the skin, like itching and dryness, you can gift a scrub and body butter.
In other cases, you can also opt for a wide variation in products like add body creams, toners, sheet masks, serums, and others. Your friend will love them and remember each time they use them. They promise a flawless glow and improvement in the skin if used perfectly. However, could you not buy anything for the sake of it? You can gather the information and include things in the hamper accordingly.
Containers And Boxes Filled With Open-When Chits
When your friend moves to another country, they will be new to the city, environment, culture, and traditions. So, you should ensure that they don't miss out on the much-needed motivation and dose of love that does not make them feel alone in a new place.
But you can't pack love and encouragement and send it across, right?
You can buy a container available at a glass jars factory and use them for this purpose. You can make chits and pen your feelings down. However, don't make all the chits of the same kind. Some should help your friend through the bad days, while others should make them feel extra loved and special on days when they miss their home. It is an amazing idea, and your friend will love it.
Lights, Lamps, And Midnight Emissions
Here is a different yet interesting way to make the nights with your friend in a foreign place relaxing and memorable. After a long day of study and work, all people need a relaxing time in bed. You can add to this time but gifting ceiling projectors and lights that can work as a calm tone in the room. You can create it using a glass bottle, some paints, and fairy lights inside it. Of course, if you don't want to take the artistic risk, you can also buy them at stores and online websites.
Matching initial necklaces
If you are looking for a sentimental yet stylish gift, opt for matching
initial necklaces
 that will surely remind you and your long-distance friend the love you share. Not only do these trendy initial necklaces look good, but they are also personal. The initials can represent your name or something significant to you and your long distance friend!
Conclusion
So, that's all about the creative gifts you can consider gifting to your friend who is moving away. These options are special, and you can try them to showcase your love, affection, and support for your friend. There is no way better to show your best friend that you care for them and love them to the deepest than packing your emotions as a gift.
Read more on KulFiy
Gifts For Dad On Fathers Day: 11 Great Gifts You Can Find Online