Video games almost entirely depend on voice acting to bring their incredible stories to life. Indeed, a voice actor can easily make or break a game. Consequently, game developers will often employ the talents of some of the biggest film and TV stars.
Today's best games, including titles like Volarant, CoD, and League of Legends, are narrative-driven masterpieces designed to give players a unique cinematic experience. As a result, these games' storylines and character arcs can be as in-depth and complicated as a novel. To deliver the perfect performance to make such storylines possible, actors rely on their voice—not facial expressions, gestures, or actions.
We are, therefore, thankful to talented men and women whose voices delivered the emotional depth and realism that made us love our favorite games. Nevertheless, here's a list of prominent Hollywood stars who voiced characters in popular video games.
Kit Harrington in Call of Duty: Infinite Warfare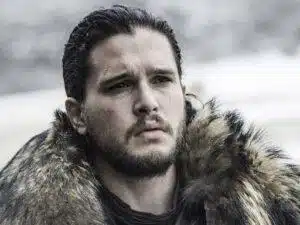 In Game of Thrones, Kit Harrington was perfect as Jon Snow. On the big screens, his performance as Dave Whitman of the Eternals was just as good. These are the talents that Kit brought to Infinite Warfare.
Call of Duty is arguably one of the most popular game franchises on earth. The developers often cast global stars into one or more of the game's roles with each release.
For instance, 24's Jack Bauer (Kiefer Sutherland) voiced Sergeant Roebuck in Call of Duty: World at War. Jeff Goldblum (the Grandmaster in Thor: Ragnarök) was in Call of Duty: Black Ops 3- Zombies. Gary Oldman voiced Viktor Reznov in World at War and Black Ops.
Kit Harrington's role in the CoD: Infinite Warfare may have been dark, but he enjoyed voicing it. In his interview with LazyGamer, he said it was fun to play the psychotic, unpredictable villain, admiral Salem Kotch. Interestingly, UFC fighter Conor McGregor also had a cameo in this game.
Mark Hamill in Batman Games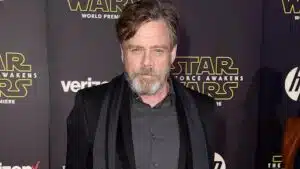 Star Wars fans know Mark Hamill as Luke Skywalker. Gamers know him as the Joker in the Batman game franchise. For close to 3 decades, Hamill has been the voice of the Joker. You probably can still hear his voice and twisted laugh as the notorious, nefarious villain of Arkham Asylum.
Besides being the Joker in Batman: Arkham series, his voice-acting experience extends to several other well-known games, including Darksiders, Marvel Super Hero Squad: Comic Combat, and LEGO Marvel Games.
Patrick Stewart in Elder Scrolls: Oblivion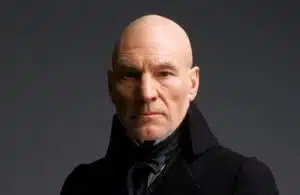 Few actors come close to matching the impressive resume of Professor X actor Patrick Stewart. Known and well-liked for his role as Jean-Luc Picard in Star Trek, Stewart's acting career is long. He has also lent his commanding voice to numerous game titles, including the Elder Scrolls, X-Men games, Castlevania: Lords of Shadow, The LEGO Universe, and Star Trek games.
In Elder Scrolls (one of this century's most famous fantasy RPG series,) Sir Patrick voiced Emperor Uriel Septim VII in Oblivion. After the emperor is assassinated, he asks the player to look after his son, Martin Septim. Interestingly, Martin Septim's voice is provided for by the great Sean Bean from Lord of the Rings, Game of Thrones, Snowpiercer, National Treasure, and more.
Bethesda Softworks invited Patrick Stewart into Elder Scrolls Online to voice Molag Bal, a Daedric prince.
Liam Neeson in Fallout 3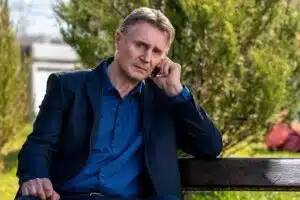 You probably know Liam Neeson as the man with a very particular set of skills. Well, those skills include voice acting, which he used to bring James (your dad in Fallout 3) to life. His dramatic voice performance in Fallout 3 impressed even the executive directors of the game.
Fallout is another game series renowned for utilizing the voice talents of big Hollywood A-listers. For example, Felicia Day vocalized the funny, plucky Veronica Santiago in Fallout: New Vegas. In the same New Vegas game, Matthew Perry from Friends was cast as the bad guy Benny. Keith David was in the original Fallout
Chloe Grace Moretz in Dishonored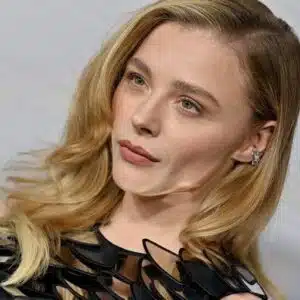 You might know her as the vengeance-filled hit-girl in Kick-Ass or for her stunning performance in Carrie. Nonetheless, Chloe Grace has also dabbled in voice acting for video games. Notably, she provided vocalization for Emily Kaldwin in Dishonored. Her voice shaped Emily's character and made the player care about her.
In Dishonored, Chloe voiced acted alongside other big stars, including Lean Hadley, Susan Sarandon, and Carrie Fisher.
Honorable Mentions
Samuel L Jackson voiced Frank Tenpenny in 2004's GTA: San Andreas
Mila Kunis voiced Saint Row's Tanya Winters
Emma Stone voiced Sleeping Dog's Amanda Cartwright
Keanu Reeves voiced Cyberpunk 2077;s Johnny Silverhand
Elijah Wood Voiced Spyro the Dragon's Spyro
Kristen Bell Voiced Assassin's Creed's Lucy Stillman
Read more on KulFiy
Kim Kardashian Net Worth, Instagram, Age, Height, Husband, Biography and more
Kylie Jenner Net Worth, Cars, Age, Height, Weight, Kardashian family and More
Selena Gomez Net worth, Instagram, Age, Movies , TV Shows, Biography and more
Amber Heard Net Worth, Instagram, Age, Height, Weight, Biography and more
Kat Dennings Net Worth, Age, Height, Weight, Boyfriend and More
Daisy Keech Net worth, Age, Workout, Instagram, Biography, Height, Weight, and more
Elon Musk Net Worth, Twitter, Wife, House, Age, Weight, Height, Biography and more
Jeff Bezos Net Worth, Girlfriend, Yacht, Rocket, Amazon, Wife, House, Age and More
Pete Davidson Net Worth, Instagram, Age, Tattoo, Height Biography and more
Johnny Depp Net Worth, Instagram, Verdict, Movies, Biography and more