In the ever-evolving world of fashion, jewellery plays a pivotal role in defining your style. And when it comes to the glimmering allure of gold-plated jewellery, it's not just about accessorizing; it's about making a statement. As we step into 2023, let's explore the best ways to style the latest gold-plated jewellery designs and embrace the trends that will shape this year's fashion landscape.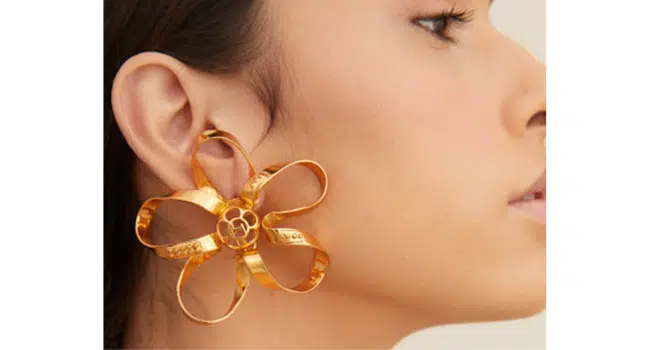 The Timeless Appeal of Gold-Plated Jewellery
Gold-plated jewellery has maintained its popularity over the years, and for good reason. It offers the best of both worlds – the elegance and charm of gold without the hefty price tag. In 2023, the demand for gold-plated pieces is on the rise, as more and more fashion-conscious individuals appreciate the versatility and affordability they provide.
Navigating the 2023 Jewellery Landscape
Before we delve into the specifics of styling gold-plated jewellery, let's take a quick look at the jewellery trends that are defining 2023. This year is all about embracing individuality and personal expression, and your choice of jewellery is a powerful way to do just that.
Styling for Every Occasion
One of the most exciting aspects of gold-plated jewellery is its adaptability to various occasions. Whether you're headed to a casual brunch, a formal event, or a special celebration, gold-plated pieces can be your perfect companions. In 2023, mix and match to create looks that suit your unique style.
Necklaces and Pendants: 2023's Statement Pieces
This year, oversized necklaces and statement pendants are stealing the spotlight. Opt for chunky, eye-catching designs that add drama to your ensemble. To complement your neckline, select the right length and style, whether it's a choker, a long pendant, or a layered necklace look.
Earrings and Ear Cuffs: Adorning Your Ears
Earrings continue to make a bold statement in 2023. Experiment with unique and asymmetrical designs that turn heads. Ear cuffs are also enjoying a resurgence, offering a fashionable way to style your ears. Consider your face shape when choosing earrings to enhance your features.
Bracelets and Bangles: Stacking and Layering
Stacking and layering are still all the rage for wrist jewellery in 2023. Mix and match different styles and widths to create a dynamic, personalized look. Whether you prefer delicate bangles or chunky bracelets, this is the year to embrace your wrist as a canvas for self-expression.
Rings and Statement Pieces: Focal Points of Your Look
Rings, especially statement rings, are central to this year's jewellery trends. Go big and bold to draw attention to your hands. Statement jewellery isn't limited to rings; oversized brooches and pins are also in the spotlight, providing a unique way to style your outfit.
Mixing and Matching: The Art of Balance
2023 encourages experimentation and embracing your creativity. Don't shy away from mixing metals, styles, and colors. Balance is key, so ensure your combinations are harmonious. If you're wearing a chunky gold-plated necklace, balance it with simpler earrings and rings.
Influencer and Celebrity Inspiration
It's always inspiring to see how celebrities and influencers style their jewellery. In 2023, they are embracing the trend of mixing gold-plated pieces with solid gold and other materials, creating unique and enviable looks. Their creativity can provide you with fresh ideas for your own style.
Caring for Your Gold-Plated Jewellery
To keep your gold-plated jewellery looking its best in 2023 and beyond, proper care is essential. Regular cleaning and maintenance will preserve its shine and ensure it continues to make a statement.
Conclusion
As we navigate the trends of 2023, gold-plated jewellery stands out as a versatile and stylish choice for fashion enthusiasts. Whether you're dressing up for a special event or adding a touch of elegance to your daily attire, gold-plated pieces are the perfect companions. Embrace the latest trends, mix and match, and let your creativity shine through as you style your gold-plated treasures this year.
Read more on KulFiy
Tips for wearing fashion jewelry to match your style and attitude