The Health Insurance Portability and Accountability Act, or most commonly known as HIPAA, is a set of regulations that govern the use and disclosure of protected health information. HIPAA was enacted in 1996 to protect patients' medical information privacy. It also ensures that health insurance providers can provide portable health insurance coverage.
All businesses that handle any personal information that can be used to identify an individual, including protected health information (PHI), must follow HIPAA regulations. This includes companies in the healthcare industry and any business that provides services to healthcare providers or has access to PHI.
Read on to learn more about what you need to do to comply with HIPAA!
Businesses and HIPAA Compliance: All You Need to Know
The HIPAA Compliance Manual is a must for any business that conducts patient care. HIPAA requires all healthcare facilities to protect the privacy and security of protected health information. Compliance with HIPAA is a must for all businesses dealing with patients' information. These HIPAA rules protect patients' personal information, including their medical history and other sensitive data.
If you aren't HIPAA compliant, you could be held accountable by the government or pay fines. You can easily ensure that you are fully compliant with HIPAA law by following a few simple steps. Here are a few things every business person needs to do:
1. Develop Policies and Procedures for Safeguarding PHI
HIPAA requires covered entities to develop policies and procedures for safeguarding patient health information. These policies must be reviewed annually and revised as necessary. The guidelines should be in place before you use any new technology or equipment that could create access to PHI. Additionally, you must update these policies when changing your business operations or personnel.
2. Train Your Employees on HIPAA Regulations and Procedures
Ascertain that all employees have been trained to handle PHI in accordance with HIPAA regulations. Hence, they are aware of any potential legal liabilities they may face if they have an accident with PHI or lose it. Consider getting certified as an eligible professional organization. Staff members can receive continuing education credits for participating in such training programs.
3. Provide Patients With a Copy of Your Notice of Privacy Practices
An NPP is a document that provides patients with information on your organization's privacy practices. This allows them to learn more about their rights and how they can contact you if they have concerns.
You should provide a copy of your NPP to every patient who requests it. That way, patients will know how your practice will handle their medical records. They can make an informed decision about whether they want to continue with your services.
4. Have Business Associate Agreements in Place
The other step in HIPAA compliance is to have a written business associate agreement. This contract outlines the roles and responsibilities of each party involved with your organization's data. It also covers how you will respond to any breaches or security incidents.
Business associate agreements ensure that HIPAA regulations cover the business. The philosophy behind these agreements is that if your business associates with a healthcare organization, you should assume responsibility for any patient data breach.
5. Establish a Breach Notification Procedure
Another thing every business should do is establish a breach notification procedure that's easy for employees and contractors to follow. This can be as simple as having their staff sign an NDA or as complex as having them fill out online forms that are sent directly to the security team at your company's headquarters.
The key is for everyone involved in the breach response process to have quick access to information so they know what they need to do next. This is from the first employee who finds out about it to those who decide what steps to take next.
6. Maintain HIPAA Compliance Records
Once you've established your policies and procedures, you'll need to keep track of them. This means maintaining records of any changes made to those policies or procedures. These records should be kept for at least five years to be used as evidence. This is in case there's ever an investigation into whether your organization has violated HIPAA security rules.
7. Conduct Risk Assessments
Risk assessment is a process where a healthcare organization evaluates its risk factors. These include potential security vulnerabilities or other threats to the system. The objective is to identify what kinds of risks exist within the system.
You can then take steps to mitigate or eliminate them. These assessments must be completed at least quarterly so that you are aware of any issues before they become more serious.
8. Conduct Periodical Reviews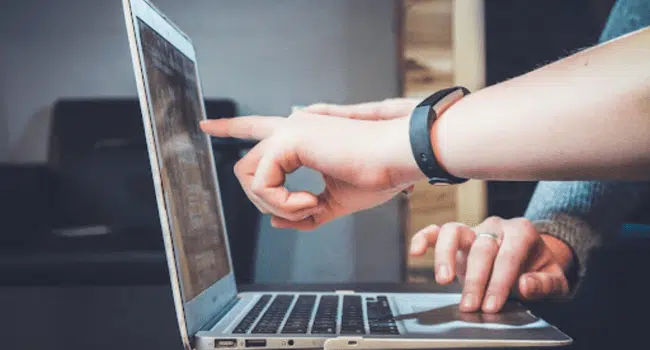 Your organization should conduct an annual review of its HIPAA compliance. This can be done by conducting a risk assessment, which will help identify potential business risks and how you plan to address those risks. The risk assessment should also include your business's compliance history and current practices. As a businessperson, you should also ensure there are no gaps in their existing compliance program.
9. Follow Best Practices for Network Security
The network is the infrastructure that connects your company to its customers and partners. The network's security is critical to your organization's overall health. A breach in this area could have a significant impact on your organization. Thus, it's essential to implement a comprehensive set of measures to protect yourself from cyberattacks.
You need a robust security policy and a documented incident response plan to prevent unauthorized access to your network. Here are some best practices:
Encrypt data at rest and in transit
Baseline your security controls against industry standards
Train employees about network security best practices and procedures
10. Implement an Incident Response Program
You can use an incident response program to identify and contain threats and determine what happened during a breach. This will help organizations respond to incidents quickly and effectively. An effective incident response program includes the following:
A process for identifying new threats and risks
A list of all employees who have access to protected health information
A list of their roles and responsibilities
A set of guidelines for employee behavior that could lead to PHI disclosure
Conclusion
Businesses must be clear about the HIPAA compliance requirements regarding patient data. They should ensure that policies protect patients' privacy and comply with the law. There are a few key things that every business person needs to do to comply with HIPAA regulations.
As a businessperson, you should train all employees on properly handling patient data. Besides, they need to develop policies and procedures for handling PHI and ensure that all PHI is protected. By taking these steps, businesses can ensure that they comply with HIPAA.
Read more on KulFiy
Factors to Keep in Mind While Buying Electric Bike Insurance
10 Reasons to Buy an Electric Bike
How to Pay Less for Automobile Insurance
Take over the Roads with Sports Bike Under 4 Lakhs