When it comes to smartwatches, you should always aim for the toughest material possible. This is very true for titanium watches. The huawei gt watch is a great example of a titanium watch that can withstand the daily grind as well as the activities that you may want to do with it. The price may be more expensive than your typical watches in the market but you have to consider the longevity of the device. Here are the reasons why titanium is so much better for your smartwatch.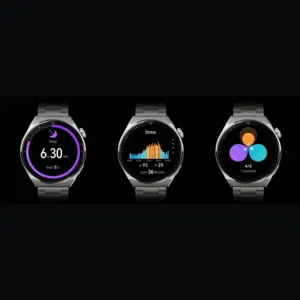 Reasons to Get a Titanium Smartwatch
A Titanium Watch is very Lightweight
You do not want your watch to burden you in the middle of the day because of its weight. You want a device that you will not notice because of its lightweight. This is true for a titanium watch. The materials are extremely light as compared to other metals available in the market today.
A titanium huawei gt watch will not interfere with your daily work. You can go through your day without even noticing that you have a wearable with you. This can be a great design, especially for women who do not want to have a heavy watch on their wrist. Men would also prefer a lighter watch so that it will not be a burden for them as they move or do their activities.
Titanium Watch is Durable
If you are looking for a rigid device that can withstand the wear and tear of movement, you would want a titanium device. First of all, a titanium watch will not rust or corrode. This is because of its innate characteristics that protect itself from such negative effects on the environment. Titanium is also very resilient against bumps and scratches. You can expect your watch to keep its pristine condition after many years of usage.
Titanium is also a very good material for underwater activities. This is the reason why titanium watches are designed for diving. They can also withstand the high pressures of the water.
Titanium Watches are Hypoallergenic
Some people receive a harsh reaction when they wear rubber, gold, or even steel watches. This is caused by some allergies that they have with their skin. You can avoid this by wearing a titanium watch. This material is hypoallergenic. This means that you will not have any side effects when you wear this on the write. It does not have any mineral or chemical that can interact with your skin which may cause allergies and adverse reactions. If you have skin that is sensitive to such materials, you should wear a titanium watch instead.
A Titanium Watch is Elegant
A titanium watch is such an eye-catcher. People will definitely want to look at what you are wearing when you have a titanium watch. This is because a titanium watch offers sophistication, style, elegance, and quiet luxury. You can wear your titanium watch with any outfit and you will still stand out because of the grandeur that it provides the wearer. Titanium watches are both functional and stylish. You can maximize these devices for fashion, for health tracking, and for workouts.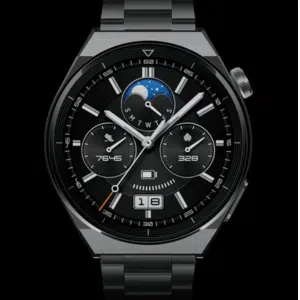 Conclusion
At the end of the day, you want a smartwatch that will last. Whether you like doing workouts every day or going to the mountains to hike, you must ensure that your watch will function throughout your activities. A Huawei Get watch made of titanium can guarantee you functionality, toughness, feature-flexibility, and luxury. This smartwatch can be worn at any place and at any time. A titanium smartwatch is infinitely better than a typical device to ensure a good investment for your wearable.
Read more on KulFiy
Rolex Oyster Perpetual Embodies The Epitome Of Versatility
Rolex Lady Datejust: Glamorous, Elegant, and Functional