Yemen is an enduring ongoing conflict, floods, and a struggling healthcare system. Upon the introduction of the Coronavirus pandemic, seasonal diseases, and rising prices, Yemen are trying to survive the biggest humanitarian crisis in the world. In addition to these struggles, access to food, clean water, medical supplies, and other life-saving facilities is limited.
Why is the Yemen Crisis Happening?
There has been an ongoing civil war in Yemen between the Houthi ethnic group and supporters of Yemen's government. Airstrikes have been carried out throughout the country against the Houthi and the consequences have been devastating.
Yemen is already one of the poorest countries and is being driven closer and closer to the breaking point. Devastatingly, a child dies every 10 minutes as a result of preventable diseases.
These tragic events mean that there are multiple charities to help Yemen which you can donate to, to make a difference.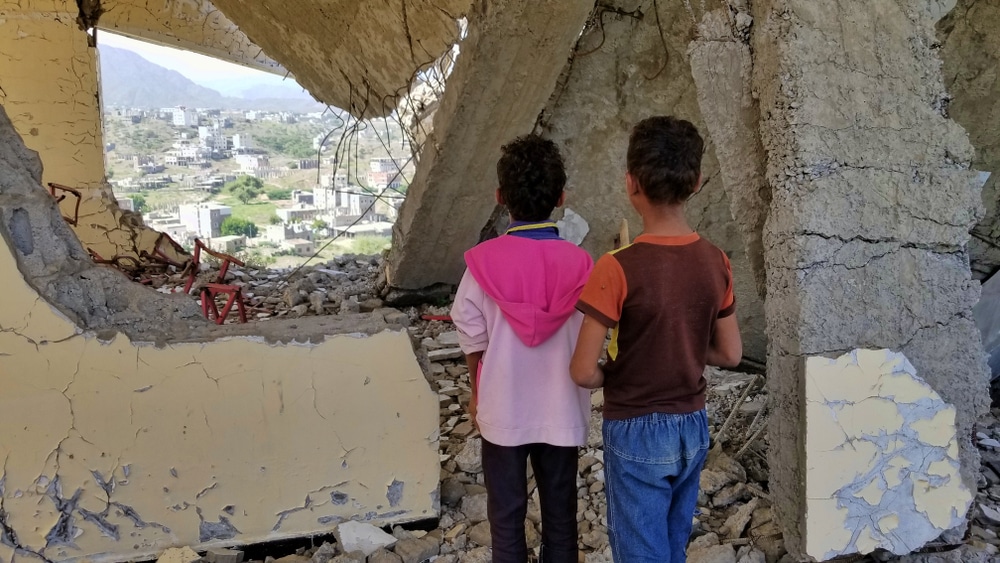 Facts and Figures
Over 14 million people in Yemen are at risk of dying from starvation, particularly the most vulnerable such as children, the elderly, and the disabled. This terrifying figure meant that 85,000 children lost their lives to starvation in a short 3-month period.
In addition to the hunger struggle, 80% of Yemen's population requires humanitarian assistance. The reasons for this vary from families being separated, the loss of loved ones, the lack of medical supplies, and the state of the hospital facilities.
Another struggle is the ever-rising cost of living: the price of a food basket containing essentials such as milk, lentils, flour, beans, cooking oil, sugar, and salt has inflated by 60%.
Furthermore, as many as half of the nation's healthcare facilities are not in operation due to being damaged or completely destroyed in the conflict.
Not only this, but diseases like cholera and dengue fever are rampant in Yemen, putting further strain on the already struggling healthcare system.
These are just a few of the many problems that Yemen is currently facing; this list is not exhaustive.
Torrential Rainfall and Devastating Flooding
Yemen's rainy season lasts from April to August, which can be hugely damaging to people's homes and businesses. Not only were many places of living and working destroyed recently, but the country is also struggling to recover from a desert locust outbreak that pushed the people of Yemen even closer to famine.
The Impact of Covid-19
Although we do not yet know the true extent of the spread of Covid-19 in Yemen, it is believed that one in four people who test positive with the virus will die. Additionally, healthcare workers do not have access to personal protective equipment, let alone ventilators and oxygen for patients.
The children of Yemen have been greatly hit by the effects of Covid-19, as the number of children out of education jumped from 2 million before the pandemic to a humungous 7.8 million children now. In addition to this impact on education, Coronavirus greatly increased the unemployment figure in Yemen, leaving families unable to support themselves.
Conclusion
All in all, the Yemen crisis is far from over and the struggling refugees need your donations in the hope of a better life. This year has been one of the hardest for most, however, it has only exacerbated the already existing struggle in Yemen. In a developed country, a lot of their problems would be manageable, but due to extreme poverty, their situations are dire and deathly.
No one deserves to be denied access to food, water, and healthcare but that is sadly the reality for many Yemeni people.
You can make a difference by donating to charity and the smallest contribution can help feed, hydrate, or care for a struggling child.
Read more on KulFiy
The Impact of COVID Data on Public Health in the Future
Complex Reality & Consumerism Hidden in Animal Crossing New Horizons