Velvet is largely used across interiors and fashion and has long been a go-to fabric for making a high-style look. However, for some people, it can be a bit daunting since it may seem to be expensive or that caring for it is too exasperating.
But nothing equals the exceedingly royal and lavish appearance and feel of velvet fabric. It's not only soft and aesthetic to touch but also pleasing on the eye. The great thing about velvet is that it's actually versatile and can be utilized as upholstery fabric, curtain fabric or both.
Although a lot of people think twice about velvet upholstery fabric, it's actually a durable fabric, particularly when various fibres are combined together in its production. It's available in different types, including silk velvet, rayon/nylon velvet, and cotton velvet.
Upholstery Explained
So what is upholstery? It is the materials which involve
the fabric, webbing, padding, and springs. It normally makes up the soft coverings of couches, chairs, and other furniture.
Upholstery History and Origination
This trend in upholstery started in the middle ages and grew in popularity throughout the 13th, 18th and 19th centuries.
Although there are a few schools of thought as to the location and date velvet originated, it is universally agreed that it was somewhere in the Far East-most likely China, around the 13th century. Consequently, velvet paved its way along the Silk Road, turning to be largely popular during the Italian Renaissance.
In fact, the word 'velvet' comes from the Italian word velluto, meaning 'shaggy'. This velvet became very expensive to produce, and with that, it was only available to the rich and royal families. Nobles particularly were lured by its potential to accept and blend well with richly hued dyes.
Pros and Cons of Velvet Furniture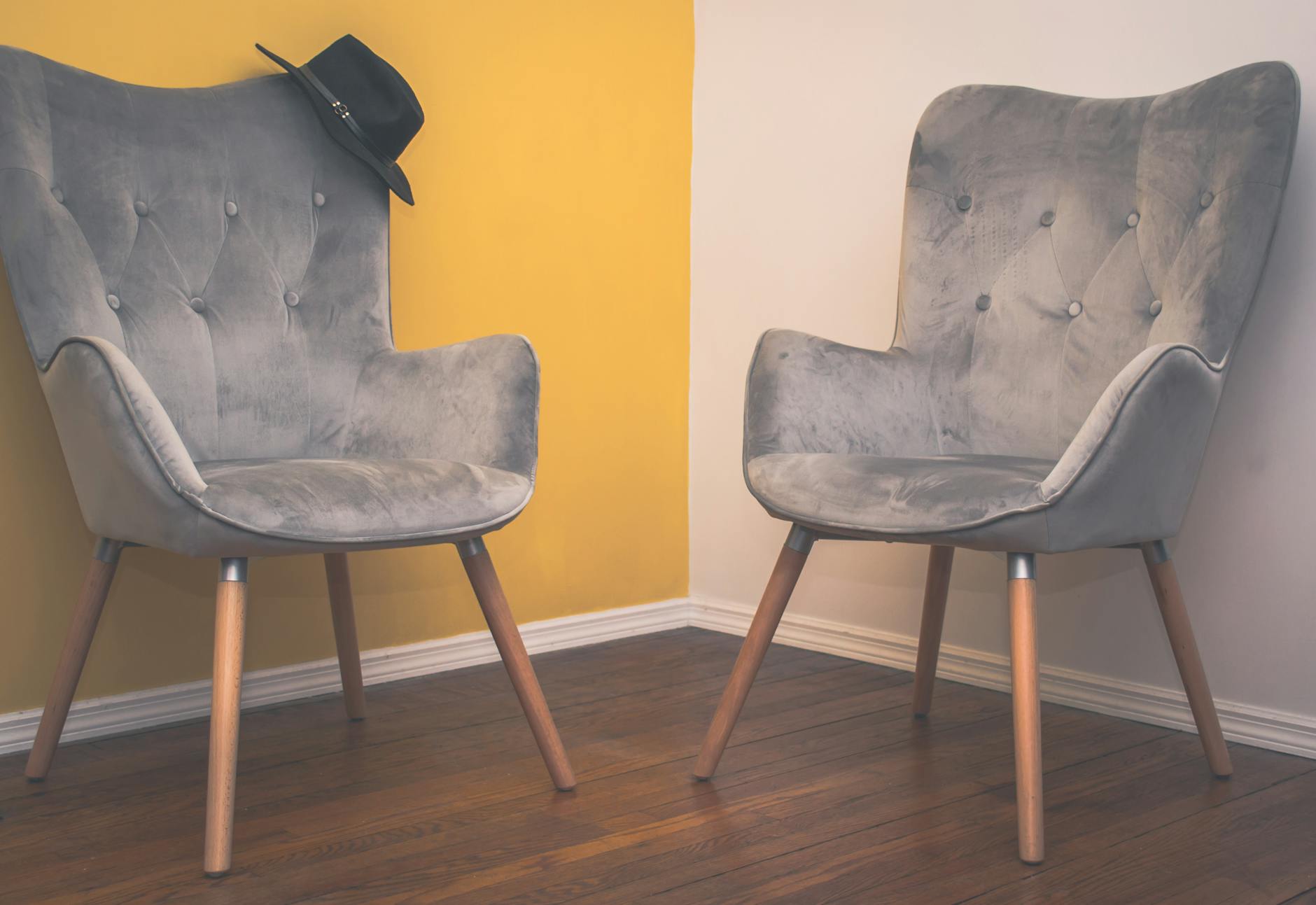 With any type of material, there will always be pros and cons to having velvet upholstery in your home, whether it's a velvet dining chair or sofa, etc. The most amazing way to choose the right material for your home is to check if the benefits counterbalance the limitation of the material:
Pros:
Velvet upholstery immediately makes any piece of furniture a lavish and inviting vibe.
Colours are deeper than a simple material due to the manner velvet carefully picks up the light.
Nothing compares to the soft-touch quality of velvet upholstered furniture.
Has a timeless fabric that will endure the test of time and be cherished for years, instead of being a design craze.
Cons:
Velvet is more receptive to attracting hair from pets (something you need to consider if you have plenty of pets)
Exposure to direct sunlight can weaken the fibre, so think about where you can place your velvet pieces.
It will definitely attract more bits and dust, so you need to do more regular cleaning than leather or plastic to avoid the accumulation of dust particles or dirt.
How Velvet is Made
This material necessitates plenty of yarn and goes to several stages to produce. To create velvet, yarn is first woven together on a loom between two layers of backing. With that, the resulting fabric is then divided in the middle, thus, producing two similar pieces, each with the heightened pile that gives its soft, elevated texture.
The best thing about velvet is that it can be possible to weave from any type of yarn, whether cotton, linen, wool and synthetic fibres. Before, it was only woven from silk but expanded since then.
How Velvet is Created to Last
Since it has a very fine appearance, a lot of people think that this type of fabric can be high-maintenance. As a matter of fact, velvet is not completely that delicate, and if carefully taken care of, can last for so many years.
People find it a bit awkward when they sit on a piece made of velvet, and the pile normally ruffles up or gets a bruised appearance. And if you're one of the people who love velvet silk and smooth, there is nothing you should worry about. The pile will just return back to its normal state after a while, and you can also smooth it out by gently steaming it.
But sometimes, there are heavier marks that will become permanent and you just need to accept and embrace them. Velvet is similar to leather, it just gets better.