In the modern world, businesses depend on software integrations every day to operate efficiently. Without the right software deployments, it can be hard to achieve the necessary agility to achieve your goals. Your business processes and your employees' workflows can only benefit from software integrations that provide optimization tools. Process management is essential to any business's success, regardless of industry.
Efficiency and productivity have been the focus of business goals for decades, but what's changing now is the way in which we approach and achieve these objectives. Business process management tools allow you to phase out inefficient business tasks and optimize your employees' workflows. BPM, as a methodology, creates intelligent and practical solutions for business owners who need to revamp their business processes. If you're looking for customizable integrations to optimize the way your employees work and interact with customers, BPM is the perfect option. The following are some tips for effectively integrating BPM into your business and the best use cases for business process management software.
What is a BPM system?
Business process management (BPM) software deployments offer intelligent automation and process improvement for various aspects of your daily operations. Customer transactions, employee workflows, and HR tasks are just a few of the business processes that can reap the benefits of a powerful BPM software integration. When you encounter a business problem or inefficiency, BPM helps you face it head-on and deploy intelligent solutions. Continuous improvement is the goal with BPM, and constant growth is easily achievable with the right integrations.
The main benefit of business process management deployments is the level of control they provide business owners over their digital resources. The best business process management companies have a deep understanding of what business users need, and they design tools and services to help advance their operations. Business process management software stands out when it's configurable to your business needs. BPM makes it possible to integrate software that simultaneously handles broad and specific business problems. Being able to hone in on specific business processes is the best way to maintain control in your business endeavors.
Business Process Management Best Practices
The first, and arguably most popular, use case for business process management tools is process automation. There are various business activities and tasks that are simple but tedious. Some of these mundane tasks, that likely need to be completed on a daily basis, are actually wasting valuable time for your employees. By automating these business processes you're freeing up time for your employees so they can focus on more demanding and beneficial activities. Business process management solutions optimize your employees' daily workflows to prioritize their time on the clock on their behalf.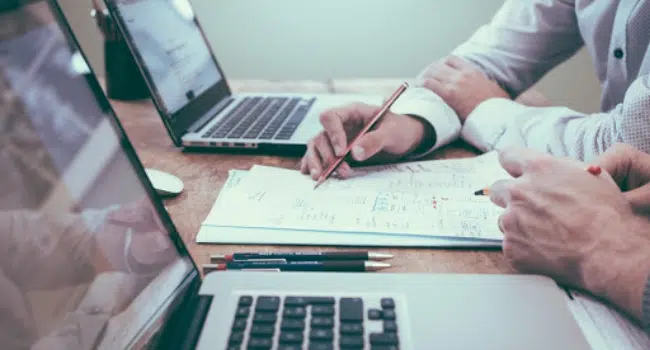 The most effective business process management deployments also include project management tools. Utilizing BPM for project management promotes collaboration and increases employee productivity. From day to day, your business goals can change, and your team needs to be able to keep up. BPM software provides high levels of clarity and agility to your team, meaning they have immediate access to the information and tools they need to be successful. The BPM strategy focuses on streamlining workflows for your employees and consolidating interfaces for ease of use.
The final use case we'll discuss is digitization. Business process management prioritizes and implements automation strategies in order to digitally transform your various business processes. BPM urges business users to transition to fully digitized operations because it allows for better authority over their operations. The artificial intelligence features in BPM solutions can completely overhaul your current deployments. Business rules and objectives are constantly changing, and reliance on manual business processes has become a thing of the past.
Read More on KulFiy:
Advantages of using sales effectiveness tools
Easy Accounting Anywhere via free invoice app for iPhone & Android