Capturing the essence of your products through photography is crucial in today's visually-driven world. Whether you're an e-commerce entrepreneur, a professional photographer, or simply someone who appreciates high-quality visuals, ensuring your product images are sharp and vibrant is paramount. In this article, we delve into the art of sharpening product photography and present a comprehensive review of the top 6 tools, including the remarkable VanceAI Image Sharpener.
AI Help to Sharpen Product Photography:
Product photography is more than just taking a picture; it's about conveying the essence and details of your products to potential customers. The challenge often lies in capturing those intricate details that make your products stand out. Blurriness, lack of sharpness, and soft edges can detract from the overall impact of your visuals, affecting the viewer's perception of your products.
Enter AI-powered image sharpening tools, which offer a solution to enhance the sharpness and clarity of your product images. These tools utilize advanced algorithms to identify and highlight details, resulting in images that are crisp, vibrant, and attention-grabbing.
Top 6 Sharpen Tools Review
VanceAI Image Sharpener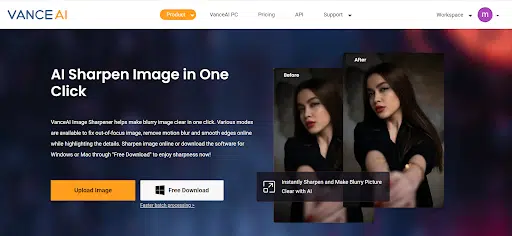 When it comes to restoring clarity and detail to your product images, VanceAI Image Sharpener leads the way. VanceAI Image Upscaler improves HD quality by enlarging resolution, you can also try it on. This powerful tool boasts several key features that set it apart:
Key Features
Instant Clarity: VanceAI Image Sharpener transforms blurry images into clear, vibrant ones with a single click.
Versatility: Address various issues such as out-of-focus images, motion blur, and soft edges.
Custom Modes: Choose from different enhancement modes to suit your specific needs.
Detail Highlighting: Emphasize intricate details while preserving a natural look.
Online and Offline Options: Sharpen images directly online or download the software for Windows or Mac.
Accessibility: Experience sharpness now with the "Free Download" option.
Pros 
User-Friendly: The intuitive interface makes it accessible for users of all skill levels.
Speed: Achieve remarkable results quickly, enhancing your workflow.
Detail Preservation: Enjoy sharpened images with enhanced details while avoiding an artificial appearance.
Cons
Limited Advanced Editing: While excellent for sharpening, it may lack some advanced editing features.
How to use VanceAI Image Sharpener?
Using VanceAI Image Sharpener is a straightforward process that empowers you to achieve professional-level results in just a few steps:
Step 1:
Access the VanceAI platform, where you'll find the VanceAI Image Sharpener tool.
Step 2:
Upload the product image that requires sharpening. The platform's user-friendly interface ensures a hassle-free upload process.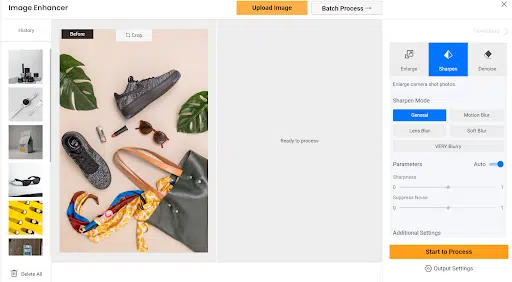 Step 3:
Explore the various modes and options available to enhance the image. VanceAI Image Sharpener provides customization, ensuring the sharpening process aligns with your desired outcome.
Step 4:
Review the enhanced image and compare it with the original. The transformation in clarity and sharpness is often remarkable.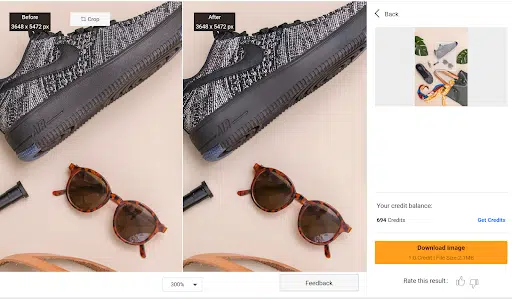 Step 5:
Download the sharpened image and integrate it into your product catalog, website, or marketing materials to capture the attention of your audience. After that, you can use an AI cartoon generator to make your product fun.
LetsEnhance.io: Best Overall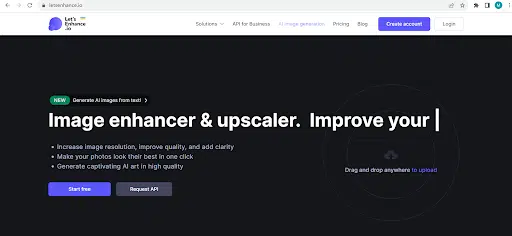 LetsEnhance.io emerges as a top choice for enhancing product images. Its user-friendly interface, batch processing capabilities, and AI-powered enhancement make it a versatile tool.
Pros 
Batch Processing: Enhance multiple images simultaneously, saving time and effort.
User-Friendly: An intuitive platform that doesn't require advanced editing skills.
AI Enhancement: Utilize AI algorithms to automatically enhance images.
Cons 
Limited Advanced Editing: Similar to VanceAI Image Sharpener, advanced editing features may be lacking.
Adobe Photoshop: Professional's Choice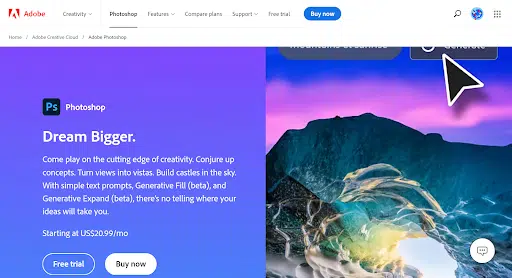 Adobe Photoshop remains a staple in the world of image editing. Its advanced tools and features provide professionals with the means to meticulously enhance and sharpen product images.
Pros 
Complete Control: Unparalleled customization and control over image editing.
Advanced Tools: Access to an array of tools for precise image manipulation.
Cons
Learning Curve: Due to its complexity, Photoshop requires time to master.
Price: Subscription-based model can be costly for some users.
Claid.ai: Best for Product Photos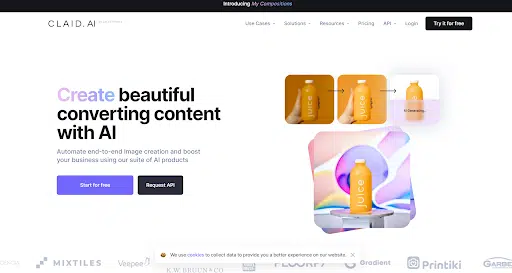 Claid.ai specializes in enhancing product images specifically. Its AI algorithms are trained to understand and optimize the features of various products.
Pros 
Product-Centric: Tailored to enhance product images, ensuring they shine.
Automatic Optimization: Leverage AI to automatically optimize images.
Cons
Limited Versatility: Primarily focused on product images, may not excel in other areas.
Adobe Lightroom: Optimized for Photos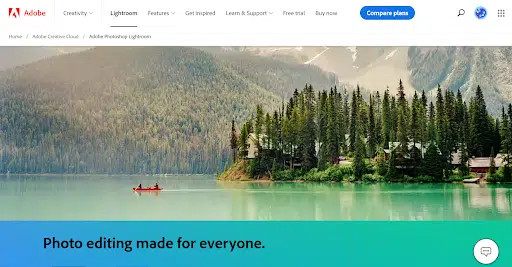 Adobe Lightroom caters to photographers who seek precision in image editing. Its comprehensive tools, including sharpening options, make it a valuable asset for product photographers.
Pros 
Non-Destructive Editing: Preserves the original image while applying enhancements.
Integration with Adobe Ecosystem: Seamlessly work with other Adobe software.
Cons
Learning Curve: Similar to Photoshop, Lightroom may require time to learn.
Limited Graphics Capabilities: May not offer as robust graphics editing as Photoshop.
GIMP

GIMP, an open-source alternative to Photoshop, offers sharpening tools and features that empower users to enhance their product images.
Pros
Open Source: GIMP is free and open-source software, accessible to all.
Extensive Editing Tools: Offers a wide range of tools for various image enhancements.
Cons 
User Interface: The interface may be less intuitive for newcomers.
Learning Curve: As with other powerful tools, there's a learning curve involved.
Conclusion
Enhancing the sharpness of your product photography is a strategic move that can significantly impact your brand's image. Whether you're an amateur photographer or a seasoned professional, the tools at your disposal play a crucial role in achieving the desired level of sharpness. From the remarkable VanceAI to other renowned options, the world of AI-powered image-sharpening tools offers a spectrum of choices to meet your needs. Besides this, more new technology like some AI Portrait Generator seems fun to try. Don't let your product images go unnoticed—seize the opportunity to captivate your audience with images that are clear, vibrant, and irresistibly sharp.
Read More on KulFiy
10 Landscape Photography Tips for Beginners
5 Compelling Reasons to Hire a Real Estate Video Editor