Introduction
Shaadi.com is India's first and the most authentic website where you can get your partner based on your needs. More than 3 million people have trusted this matrimonial site and got their partner. This is the world's oldest matrimonial site, providing users with the most successful matching service. Shaadi.com Owner name is Anupam Mittal who founded it in 1997. It allows people to showcase their advertisements for a lawful marriage between two persons. If you want access to this website, it is absolutely free. On the other hand, it offers membership to users to promote their profile to get the right matches.
Shaadi.com Wiki
| | |
| --- | --- |
| Website | Shaadi.com |
| Founder | Anupam Mittal |
| Founded | 1997 |
| Predecessor | Sagaai.com |
| Headquarters | Mumbai, India |
| Industry | Internet Marriage Arrangement and Social Networking Services |
| Area Served | Worldwide |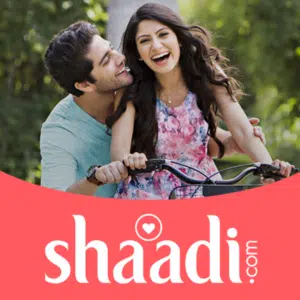 How to Create an Account on this Matrimonial Site?
If you want to get the right partner in your nearest location, then you should go for it and if you are puzzled regarding how to use or how to create an account, then read the following:
Step 1: The first thing you need to do is register and create a profile. You need to register yourself, and after that, you can create your profile on the matrimonial site. Verifying your number and uploading photos are essential steps the site requires. On the other hand, it enhances the chances for better responses.
Step 2: Next, search for suitable matches after logging on to the site. You can take from astrologers or can make an astrological search based on your perspectives. You can also refine your search by getting closure towards the perfect match.
Step 3: Then you need to put your partner preferences so that you get a partner based on your choices, such as religion, education, career, location, social background, and more.
Step 4: After entering your criteria, you can express interest in the member you like. You can send requests from those who have shown interest in you.
Step 5: You can set filters. You can filter your preferences if you don't like those who sent you a request.
Step 6: You can use a premium membership to promote your account on Shaadi.com, As it offers the ability to connect directly with members using phone, email, and chat.
Overview of Shaadi.com
Shaadi.com came into existence as Sagaai.com in 1997 by Anupam Mittal in India. In 1999, the founder of the matrimonial site, Shaadi.com Founder Anupam Mittal, replaced its name with Shaadi.com. The initial success of the matrimonial site came from non-Indians, as, at the very time, the internet access for India used to be very poor.
Later, when the adoption of internet access became strong, people across India started using this application. Although Shaadi.com Owner is Anupam Mittal but there are approx. 8 investors according to the report who helped to establish the business.
Shaadi.com perceived its success within fifteen years of its establishment when internet adoption started increasing. In 2008, shaadi.com became the world's leading matrimonial site and crossed over 20 million in 2011. Regarding online matching, it has more than 100 centres and retail outlet services, and the first centre opened in Mumbai in 2004.
In 2009, Shaadi.com collaborated with Star Plus to demonstrate the first advertisement or marriage-based reality show. Its first and crucial step it taken in 2012 by launching "Angry Bride" to spread awareness regarding dowry in India. It is also considered the best Hindu matrimonial site in India. Shaadi.com Net Worth is approx. $400 million and as per the current Shaadi.com Valuation, Shaadi.com Share Price are approx. 645.00 in India.
Why you should create an Account on Shaadi.com?
Shaadi.com is the most authentic online matrimonial site in India, where people get a large number of suitable matches. Having an account on Shaadi.com makes great sense for a young person looking for an appropriate partner. This matrimonial site has the largest databases of men and women, with more than 35 million users wanting to get married.
It has gained popularity because it is the earliest site in India in the online marketing industry, and most people are familiar with using it. You can get a larger number of choices on this site than any other matrimonial site. The best thing about this site is you can create a profile on this site for free, express interest, and get responses.
Shaadi•com Login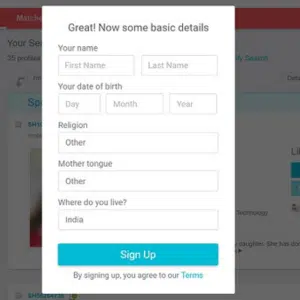 | | |
| --- | --- |
| Shaadi.com Whatsapp Number | +91-9167016967 |
| Shaadi.com Customer Care | +91-8095031111, +91-9167016289 |
5 Easier steps to get fast responses on Shaadi.com
mostly offers to add profile photos as you have to add images to your profile. There are some restrictions while adding images to the website, such as you cannot add side images or blur pictures, group photos are not allowed, photos that show you drinking and smoking are not allowed, and most importantly, consistently sharing photos of celebrities can cause determination.
Adding a clear photo on your profile is the key requirement if your goal is to get the appropriate life partner. It requires proper images if you want to get more positive responses or connections with members.
Unlock Trust badges
Most matrimonial sites including are aware of the abuse of images or the dangers of unverified profiles. Verified profiles can keep your images safe and ensure safety and identity. When you create an account on this matrimonial site, it verifies your number and your profile and takes your IDs such as Aadhar Card, PAN card, or Passport.
If you want to keep your images safe, you should unlock the "Trust Badges" located at the top left corner of your dashboard. Three trust badges can give you greater credibility and allow you to connect with premium members.
Making Powerful Searches on Shaadi.com
You can make a powerful search by spending more time searching time on Shaadi.com. Moreover, you need to improve your searching capacity by meeting the expectations of the prospective matches. On the other hand, you need to write a creative bio as it represents your personality and impression.
The matrimonial site allows you to appeal to active individuals on Shaadi.com. The matrimonial site allows you to use advanced searches by shortlisting the names of searches. The advanced search option allows you to become more flexible for more appropriate matches.
Use Premium Features
If you want to perceive all the images of the users on Shaadi.com, even those images locked by owners, you need to upgrade your account from a free membership to a premium membership. Upgrading your profile from free membership to Gold Plus, Diamond Plus or Platinum Plus can bring benefits. For instance, you can get top results, highlight your profile as well as can recommend your profile.
It also creates strong reach and other details based on your chosen membership. Shaadi.com is the only matrimonial site that offers personalized membership to users with advanced features that help to pick the right matches. On the other hand, you can use advanced search features, including location details, education & profession selection, and lifestyle, and you can create combinations based on your choice.
Set the Privacy and Provide Family Details
Whenever it comes to online profiles, privacy becomes the most important factor. If you want to use Shaadi.com, you need to access the privacy settings after creating your account. You would definitely get a privacy option on your screen if you are a premium member. Moreover, a few things need to be highlighted on your account, such as your family background and annual income, and keep your profile visible to everyone.
How to Delete an Account from Shaadi.com?
If you want to delete your account from Shaadi.com, you have two options: temporarily hide and delete it from the matrimonial site. You will get this option on your profile.
Investors
| | |
| --- | --- |
| Shaadi.com Investors | InnoVen Capital and Peak XV Partners |
Conclusion
Shaadi.com is the most authentic and first choice for those people who want to get married or are looking for the right partner based on their choice. You can access this website for free, but you need to get a membership or subscription to the matrimonial site to promote your account. You can showcase your personal details to get the right partner, and it is a safe and trustworthy matrimonial site. It has gained popularity within 24 years of its establishment. Moreover, compared with other matrimonial sites and Shaadi.com, it is the first choice of most users in India.
FAQs
How much does Shaadi.com cost?
Ans: Shaadi.com offers different kinds of membership to its users, such as subscription offers, premium memberships, coupon codes, discount codes and more. You can access the matrimonial site absolutely free.
Is this Matrimonial Site Free?
Ans: You can access the matrimonial site for free, but you have to get a membership for a subscription. On the other hand, you can use offers using coupons, discount codes or subscription offers.
What are the Rules of this Matrimonial Site?
Ans: Shaadi.com allows users to showcase their personal requirements for a lawful marriage between two people, and membership in service is not allowed where it is prohibited.
Can I date from this Matrimonial Site?
Ans: Shaadi.com is a different concept than casual dating as this is a place where you need to put your personal details to settle permanently. This application is not for any kind of casual dating.
Is this Matrimonial Site Private?
Ans: This is a private site that keeps the details of a person private, and only the authority of the site can perceive the site.
Why are Matrimonial Site is Famous in India?
Ans: This matrimonial site is famous in India because its marketing strategy differentiates it from other Indian matrimonial sites. It has become successful because it is committed to its users and provides the right matches to users.
Is Shaadi.com Authentic?
Ans: Yes, Shaadi.com is absolutely authentic in India as it has gained the trust of users as well as it provides authentic services across the world.
Can anyone use Shaadi.com for Free?
Ans: If you want to access this matrimonial site, this is free to access, but you need to get a subscription or membership to get the right partner from this website in India and other countries worldwide.
Who is the Founder of the Matrimonial Site?
Ans: Anupam Mittal is the matrimonial site's founder, who established this in 1997. In earlier times, it was named Sagaai.com, but in 1999, it was named Shaadi.com.
Is the Matrimonial Site Successful?
Ans: Yes, undoubtedly, this matrimonial site has become successful within a few years, and a large number of people started using this application or the website to get the right partner for themselves.
Read More
Peyush Bansal Net Worth
Namita Thapar Net Worth
Aman Gupta Net Worth
Ashneer Grover Net Worth
Alakh Pandey Net Worth