Sleek, sport and perfect for outdoor activities, digital watches are designed to break conventions set by their analog counterparts. Perfect for today's hustling men and women, a digital wristwatch can easily level up your active regime with various tech-savvy features that will help you achieve a balanced and healthy lifestyle.
If you are ready to go the distance, check out these top digital watches online for both men and women offered by some of the renowned watchmaking brands:
Top Digital Watches For Men:
Liberate your hands with the intelligent voice assistance in the brand new Amazfit GTR 2e watch. Equipped with an all-black dial, buy this Amazfit digital watch online that easily handles and provides efficient services such as notifications of incoming calls or text messages, tracking your events, sending reminders when sitting idle for too long and Do Not Disturb. You can easily control your home devices and check weather forecasts by raising your wrists and letting Alexa do the rest.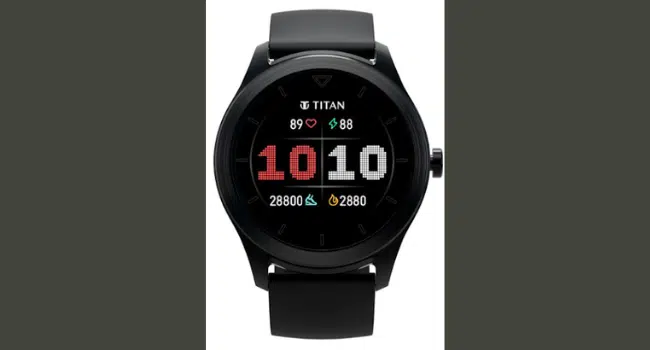 Say a simple "Hello" to the built-in Alexa and easily set alarms and reminders with this latest powerhouse from Titan. Geared with a long battery life of 14 days on a single charge, you can amp up your athletic schedule with more than 14 sports modes and a VO2 Max to assess your endurance levels and overall fitness performance.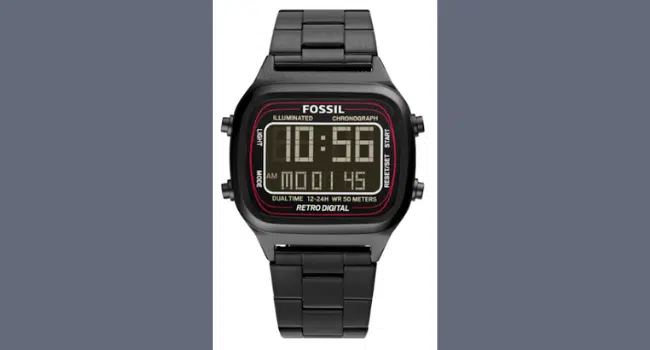 Go retro with this Fossil digital watch online that will add a unique flair to any look. Fossil digital watches are known for their versatility as they blend form and functionality with various features into a compact powerhouse. Powered by an automatic movement, this Fossil Retro watch features a 40 mm case housing a black square dial with chronograph functionality and a time adjustment crown. Fitted with a black stainless-steel strap, this watch is perfect for men who live and breathe black.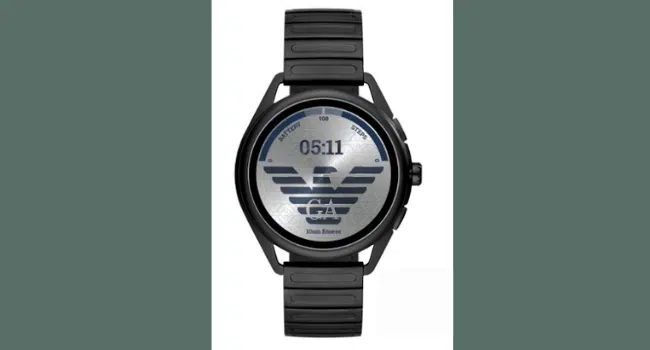 Get in vogue by adorning this matte black stainless-steel digital watch from Emporio Armani. Geared with the latest technologies, you will explore various features providing a highly personalized experience of Google's Wear OS when you buy this Emporio Armani digital watch online. Compatible with both Android and iPhone, this watch will work with phones running on iOS 10.0+ and Android OS 4.4+, respectively.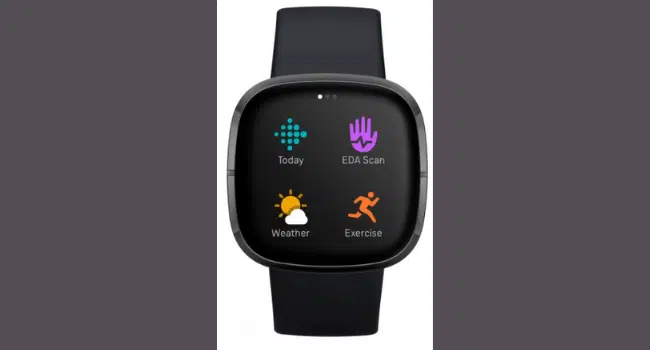 Feel your absolute best by logging into the EDA Scan session when you buy this Fitbit Sense digital watch online. A digital watch that not only helps you boost your fitness levels and stay fit by monitoring your health levels but also takes calls and reads text and app notifications with the latest Bluetooth support. With stress management apps and EDA detection features, the Fitbit Sense is the ideal pick for men who prefer having a compact wearable to do everything for them.
Top Digital watches for For Women: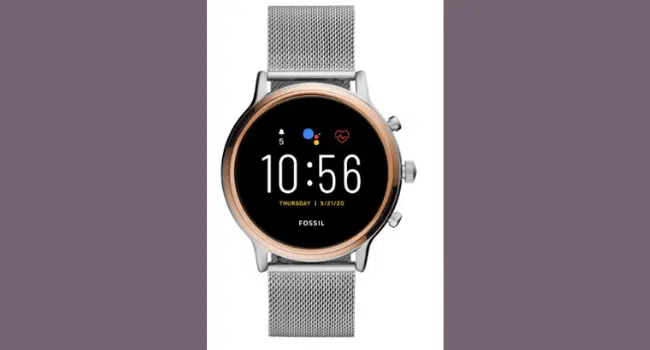 Create your sporty look with this women's Fossil digital watch online. The Julianna HR collection by Fossil features a round dial that comes fitted with a silver-toned stainless-steel strap and is compatible with both iOS 10.0+ and Android 6.0+. Designed keeping the professional women in mind, this watch provides mail and text notifications on your wrist while making your daily life easier with multiple time zones, activity tracker, music control, date reminder, alarm and stopwatch functions.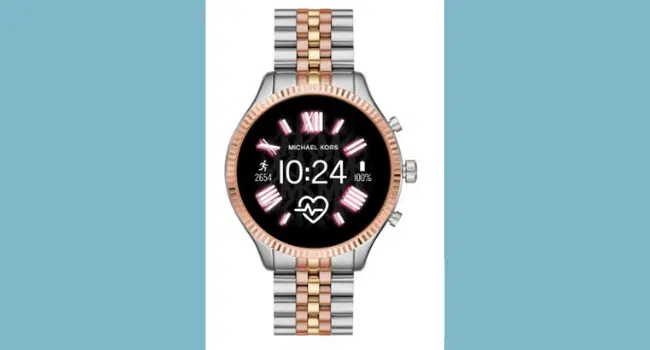 A compact next-generation technology for female professionals, the Gen 5 Lexington 2 digital watch from Michael Kors blurs the boundaries of fashion and utility into one. Fueled by the mighty Qualcomm Snapdragon Wear 3100 and 8 GB storage space, this timepiece offers more battery life on a single charge that will last for days.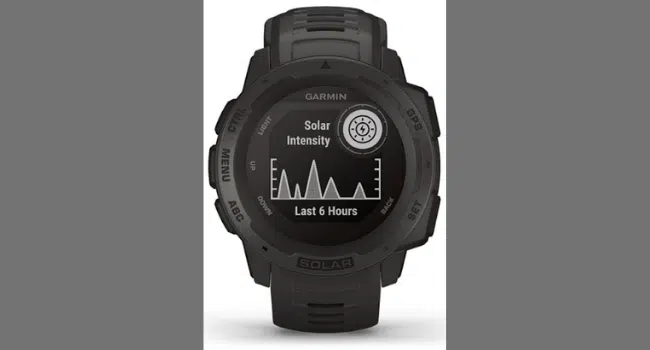 You'll love this solar-powered watch that shines like the sun. The Garmin Instinct digital watch online features a versatile design with a high contrast display that complements your statement outfits. By harnessing the power of the sun and fibre-bolstered polymer case, rest assured of long-lasting durability and endurance.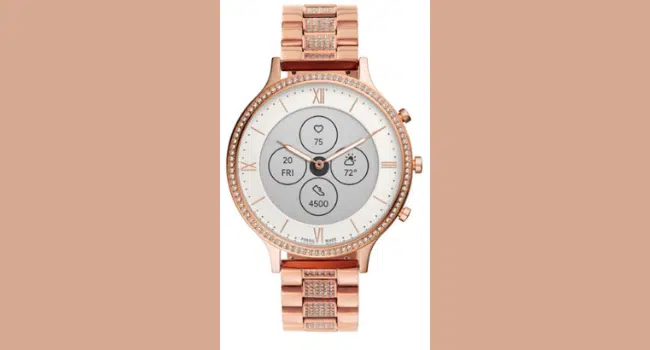 You will make heads turn with this impressive hybrid digital watch from the Charter Hybrid HR collection by Fossil. Compatible with iOS 10.0+ and Android 5.0+, this timepiece comes in an exquisite rose-gold stainless-steel strap with a stone-studded round dial, adding a new dimension to your appearance.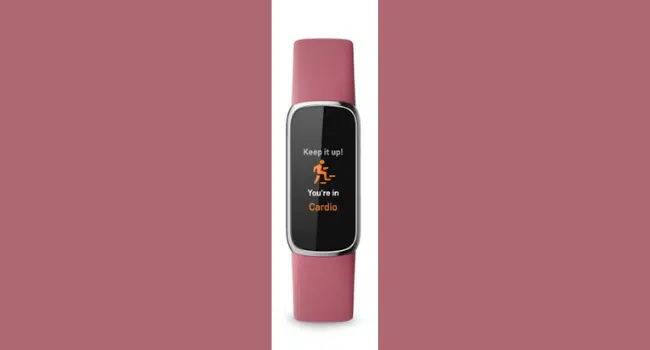 Thanks to this latest Fitbit digital watch, you can easily relax and achieve your workout goals with helpful guided breathing sessions and an always-on colour display. This innovative wearable comes with 20 sports modes and fitness monitoring features such as heart rate, SPO2, sleep monitor, calorie count and more to maintain a healthy lifestyle.
At Helios- The Watch Store, browse an ensemble of classic watches for men and women to suit every taste. Whether you are seeking something luxurious, contemporary, or sporty, our range of watches features a myriad of styles and strap types to cater to your needs. You can check out the full luxury range and enjoy great offers from your nearest Helios store. We take a personal interest in helping you choose the best timepiece that suits your personality and vibe!
Read more on KulFiy
Rolex Oyster Perpetual Embodies The Epitome Of Versatility
Rolex Lady Datejust: Glamorous, Elegant, and Functional