Looking for a vacation that will get your heart pumping and your adrenaline flowing? Then you might want to consider planning a trip that includes a bit of hiking and adventurous trekking in the Alps.
There are plenty of fun-filled and intriguing hiking trails all over the world, many of which provide breathtaking views that can only be experienced by getting out there and exploring them. Hiking trails allow you to reconnect with nature while also staying fit and healthy. Not to mention, the sense of accomplishment you'll feel when you reach the summit is unlike anything else. There are lots of Things to do in barbados that you can enjoy with your family and loved one or you can even go solo.
In this blog post, we'll share some of our top tips for planning a vacation that includes a bit of hiking and adventurous treks. From picking the right route to packing the essentials, we've got everything you need to know to make your hike a success.
Research the Hiking Trails You Want to Go to
There are many hiking trails that cater to different levels of hikers. The pace at which you complete it depends on many factors, such as individual speed and routes followed.
The Tour du Mont Blanc is one such hiking trail. It is a popular long-distance walk in Europe that is enjoyed by tourists and locals alike. The total distance covered in this hike is about 170 kilometers, covering the Mont Blanc massif. The journey spans three territories: Switzerland, Italy, and France.
For less experienced hikers, there are also plenty of shorter trails. One such trail is the Aiguille du Midi Trail, which runs for about 3 miles and takes around 4 hours to complete. This trail offers views of both the Mont Blanc massif and the French Alps.
For those looking for a challenge, the Walker's Haute Route is a great option. This trail is physically demanding and takes approximately 10–14 days to complete. However, the views of the Alps that hikers get to experience while on this trail are truly breathtaking.
The Haute Route is a classic trek. Beginning in Chamonix, be prepared to meet many other hikers as this is a very popular trail. The Haute Route takes you across Chamonix, France, and ends in Zermatt, Switzerland.
On this trek, hikers will cross 10 mountain passes and walk through small towns and remote landscapes before highlighting the Swiss Alps.
Plan Your Hiking Trip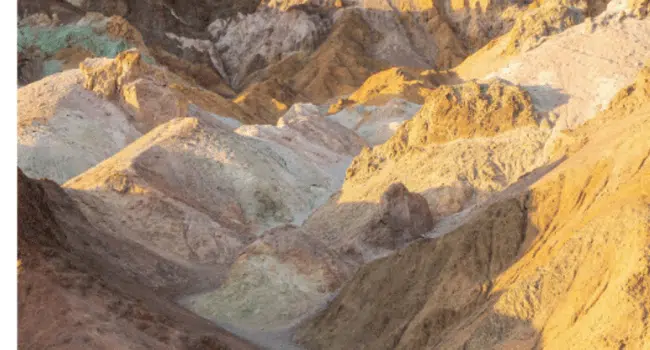 As vacation time comes around, hiking is a great idea for lovers of the outdoors. Even if you are not an outdoor person, it can be a good way to take a break from the busy city life. Its biggest catch is that it is an outdoor recreational activity that can be accessed by anyone.
Here are some things to consider when planning your hiking trip:
Where Will You Be Staying?
Before starting your trek, it is important to consider at what point you will rest your head. There are many great camping spots and hotels near hiking trails. Usually, your tour company has a brochure for all the available camping spots for your next adventure.
How Long Do You Want to Hike?
Plan your route and map out how long it will take so that you can make the most of your time. Of course, the trail you use will play a role in the number of hours or days it takes you.
Do You Want to go Hiking Alone or With Others?
Hiking with a group can be more fun, but going solo means you can go at your own pace. When traveling in a group, a tour guide will be present to provide guidance and direction.
A Mont Blanc hike cost some good money. Ideally, you would want to be comfortable by making plans for food and costs.
Check The Best Time to Go Hiking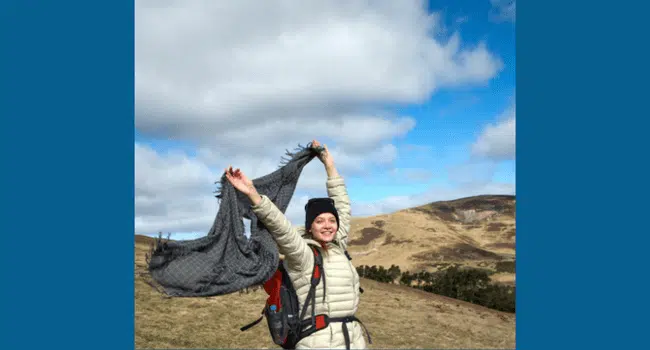 The best time to go hiking is in the summer, when the weather is warm and the days are long. However, if you're looking for a more challenging hike, you may want to go in the spring or fall. In these seasons, the temperatures are cooler, and the trails are less crowded.
Know What to Bring on Your Hike
For adventurous treks, it's important to come prepared. Here are a few things you should always bring with you on a hike:
Water: You should always have plenty of water with you, especially if you're hiking in hot weather. Bring at least one liter per person, and even more if you can carry it.
Food: Pack some snacks or a lunch to keep your energy up for the movement. Good options like granola bars, trail mix, and fruits will suffice. But, don't pack too much at a go, it's best to hike with as much light weight as possible.
Map: For solo trekkers, Don't rely on your phone's GPS alone to get you where you're going. If you're unfamiliar with the area, make sure to bring a map so you don't get lost. If you are hiking in groups, your tour guide has this sorted.
A First-Aid Kit: Bringing this along is important in case of any injuries. Make sure to pack bandages, antiseptic, pain relievers, and anything else you might need.
A Flashlight: Even if you're only planning on hiking during the day, it's always a good idea to bring a flashlight. This is a measure of caution in case you end up taking longer than expected or get caught out after dark.
Overview of the Haute Route
As a guideline, there are 14 stages on the Walker's Haute Route. This route has multiple variations, either of which involves skipping stages or shortening your journey. On your Mont Blanc trek, cable cars and buses can be used to shorten your journey at different points.
You can also take side trips to popular places like Hotel Weisshorn and the Grande Dixence Dam. Any detour has to be preplanned with your tourist guide. But if you're an experienced hiker on a solo journey, then that's fine.
Listed below are the Walker's Haute Route stages:
Stage 1: Opening at Chamonix to Argentière, this trek will cover 9km (6 miles). The total ascent is 315m (1,030 feet). The time taken to complete this stage is anything from 2-3 hours.
Stage 2: Argentière to Trient, this trek covers 14.2km (8.8 miles). The total ascent is 980m (3,215 feet). Time: 5 hours, 30 minutes.
Stage 3: Trient to Champex-Lac, this trek covers 15.3km (9.5 miles). The total ascent is 1,370m (4,500 feet). Time: 7 hours.
Stage 4: Champex-Lac to Le Chable, this trek covers 13.5km (8.4 miles). The total ascent is 213m (700 feet). Time: 4 hours, 15 minutes.
Stage 5: Le Chable to Cabane du Mont Fort, this trek covers 13.3km (8.2 miles). The total ascent is 1,700m (5,570 feet). Time: 5.5 hours.
Stage 6: Cabane du Mont Fort to Cabane Prafleuri, this trek covers 15.2km (9.4 miles) The total ascent is 1,100m (3,600 feet). Time: 7.5 hours.
Stage 7: Cabane Prafleuri to Arolla, this trek covers 17.4km (10.8 miles). The total ascent is 745m (2,445 feet). Time: 6 hours.
Stage 8: Arolla to Le Haudères, this trek covers 8.9km (5.5 miles). The total ascent is 350m (1,150 feet). Time: 3.5 hours.
Stage 9: Le Haudères to Lac de Moiry, this trek covers 15.8km (9.8 miles). The total ascent is 1,725m (5,660 feet). Time: 6 hours 15 minutes.
Stage 10: Lac de Moiry to Zinal, this trek covers 9.1km (5.6 miles). The total ascent is 605m (1,985 feet). Time: 4 hours.
Stage 11: Zinal to Gruben, this trek covers 16.6km (10.3 miles). The total ascent is 1,255m (4,120 feet). Time: 6 hours.
Stage 12: Gruben to St Niklaus, this trek covers 16.9km (10.5 miles). The total ascent is 1,135m (3,725 feet). Time: 7 hours.
Stage 13: St Niklaus to the Europhahütte, this trek covers 12.7km (7.9 miles). The total ascent is 1,460m (4,800 feet). Time: 5 to 6 hours.
Stage 14: The Europhahütte to Zermatt, this trek covers 20.7km (12.8 miles). The total ascent is 915m (3,000 feet). Time: 7 hours.
Note: The times listed for these stages are a calculated average. It can take several hours more or less than this to complete each stage, depending on your hiking speed and overall fitness level.
Fitness Level Required for Trekking in the Alps
Fitness is very important for trekking in the Alps. It requires strong legs and glutes. If you have a few months before the hike, there is enough time to get in tip-top shape.
Assuming you have a basic level of fitness, most treks will not be overly strenuous and should not require any special equipment. Basic trekking gear includes comfortable walking shoes, a small daypack, water, snacks, and appropriate clothing for the weather.
That said, some treks are more challenging, and may require a higher level of fitness. If you're unsure about your fitness levels or have any health concerns, it's always best to chat with your doctor before embarking on a more strenuous hike.
If you do not have any health-related issues, you can keep fit by starting a workout session from home.
Safety Precautionary Measures for Your Hiking Adventure
When it comes to safety, as long as you have some experience, going for a hike is relatively serene. Most Tour du Mont Blanc tour companies will ensure your safety. Nevertheless, you should keep the following precautions in mind.
First, be sure to check the weather forecast and plan your hike accordingly. Dress in layers so you can adjust your outfit as temperatures change throughout the day.
Secondly, always let someone know where you're going and when you expect to return. This way, if something happens, someone will know when and where to look for you.
Thirdly, take plenty of water and snacks with you on your hike. It's essential to stay hydrated while hiking through the Alps.
Lastly, be aware of your surroundings at all times and trust your gut instinct if something doesn't feel right. By following these simple safety precautions, you can ensure that your vacation is both enjoyable and safe.
Conclusion
Whether you're an experienced hiker or a beginner, planning your vacation around a bit of hiking is a great way to see some amazing scenery and get some exercise at the same time.
There are hikes for all levels of ability, so there's no need to feel intimidated. And, if you're feelin  g adventurous, there are plenty of treks that will test your limits. So dust off your hiking boots and start planning your next vacation today.
Read More on KulFiy