Every homeowner aims to have a pest-free home. There's no person who wants to see pests crawling through the house. Our homes should be safeguarded from uninvited invaders since it's crucial for basic hygiene. Your home is considered to be the best place where people can live safely, and not a space for bugs, rodents, or termites. However, because of unawareness, and several loopholes, these pests get the opportunity to intrude in a home causing a bed of numerous diseases. As a result, engaging in preventive measures become unavoidable to get rid of the pests from your home before they begin to torture you.
Pests can enter into a home through places that commonly go unnoticed by people, including tiny holes near the windows or doors. These unwanted creatures come in larger numbers, so if you run into just a few of them, there will be a large horde present nearby. In this article, we are going to tackle how pest control efforts can lessen or eliminate both pesty pests and harmful pests, but it is the second group that is of most concern. Before we go into details, let's take a look at the examples of these pests first.
Pesty Pests
Common spiders (except for the spiders that are poisonous).
Stink bugs (these bugs are a remarkable annoyance).
Earwigs (don't worry because they don't really get in people's ears).
Harmful Pests
Bedbugs. These bugs have reinvaded the U.S. in the last few decades after being comparatively extinct,  but bed bugs are biting more and more sleeping children and adults in hotels, homes, and other places.
Rats and mice. Rodents are not only the reason for relevant damage with their gnawing and nesting but their urine and droppings can also spread disease and their numbers can grow very quickly, enlarging the damage and potential for disease.
Mosquitoes and ticks. The bites of these insects not only cause irritation but their feeding on our blood can also be passing on disease directly back into our systems.
Termites. These harmful pests cause more than $1,000,000,000 (a billion dollars!) in destruction every year in the U.S. alone.
Cockroaches. These pests are widely known to defile food and spread disease, including the foodborne disease Salmonellosis. The tendency of cockroaches to shelter behind walls and in other hidden areas during the day and appear at night to look for food and water means that they are frequently unseen until their populations have constructed to amazing numbers –making their potential for harm is notable.
House Flies.  It may seem like flies are surely a pesky pest, they can also transmit Salmonella, E. coli, Vibrio, and Shigella in their bodily wastes and the vomit they disgorge to digest their food.
Ants. Especially fire ants whose bites have been recognized to kill, and small ants that get into and contaminate food in the home.
Raccoons. This type of wildlife animal can get aggressive if approached; they will immediately seek shelter and breed in attics and crawl spaces, and their bite can spread disease.
These are just some of the pests we can summarize here as it would take an entire website to list all the pests that exist in the U.S. and the world, this is just a little sampling, but enough for the purpose of explaining why we need pest control.
Pests are All Harmful to Health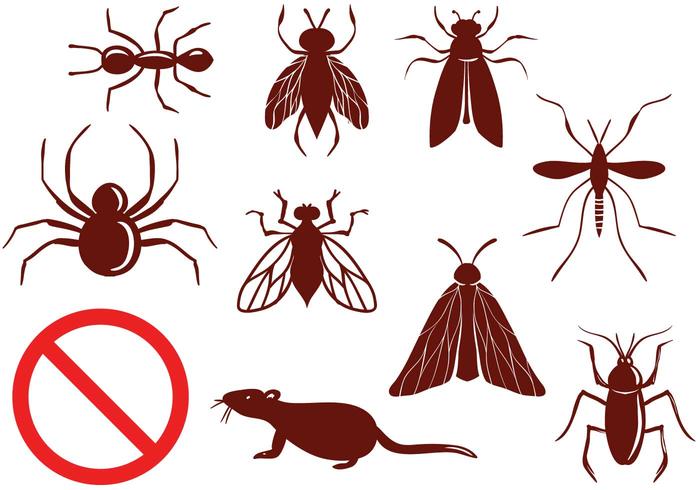 Photo by vecteezy.com
These mosquitoes, ants, cockroaches, termites, bedbugs, invade a home to make it theirs. No one wants them staying in their homes, every homeowner wants to get rid of them, but they are not knowledgeable of the right way of doing it. Sometimes killing these insects is not enough, as they normally lay eggs in their nests to make sure of the continuous attack.
It's important to find the nest and destroy the eggs for entirely eradicating the pests from its roots.
In-Home Tips on Pest Control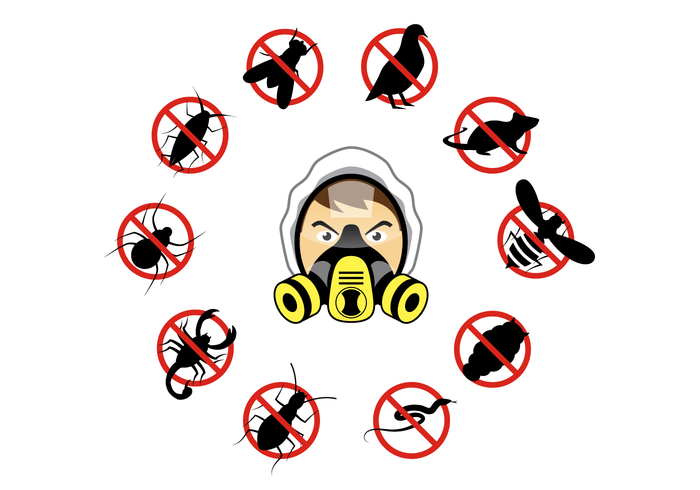 Photo by vecteezy.com
Tip #1: Ants favourite are leftover food, so conserve your food in airtight containers or jars having a rubber seal on the lid.
Tip #2: Place a tight lid on the trash all the time, as open trash attracts many insects to breed over it. Plus, if the trash is full, move it to the outside dumpster as early as possible.
Tip #3: Inspect your home for any holes or cracks in the walls, vents, or foundations and when you find them, make sure to seal them as it prevents roaches, termites, and other pests from getting inside.
Tip #4: Be sure to examine dried food packages for beetles, moths, worms, and other pests before buying them.
Tip #5: Trees and bushes that are in close or contact with your home provide easier entry to the pests, therefore keep them away from the building.
Tip #6: Inspect and fix any leaking faucet, pipe, or other appliance because standing water entices many kinds of pests.
Tip #7: Position screens on storm doors and windows of your home, and you can enjoy fresh air without letting pests in.
Tips #8: Keep a clutter-free home, as most pests hide out in places that are usually dark, and more clutter just gives them more places for them to hide.
Tip #9: To avoid mosquito problems in your house, you may use citronella candles as they are very effective.
Tip #10: Regularly vacuum your home to remove pest and pest eggs.
Also Check – termite pest control perth
On the Note
If you observe that your pests remain in your home even after implementing the above remedies, there are successful chemical products available in the market to combat these irritating insects, however, these chemicals are exceedingly harmful to health. For that reason, they must be kept away from the reach of young kids and pets.
In spite of the fact that people may think that they don't need professional help in taking out pests from their homes, there are possibilities that they might withdraw from a loophole, and even if one insect survives, it will build an entire nuisance group again. Contact your home builder or pest control group that offers Rodents in Attic Removal services and ask them for help if none of our in-home tips works for you.
Author Bio: Ivandrea Ollero is a writer for Wincrest Bespoke, one of Sydney's well-renowned home builders who offer custom-designed homes that blend elegance, space, and functionality to create a perfect match for families, suburbs, lands, and lifestyles. She is also a content crafter who researches and writes custom content about travel, fashion, finance, business, home improvements, health, and beauty in order to provide helpful information and tips for her readers. Ivandrea graduated from St. Scholastica's College, Manila, with a Bachelor's Degree in Broadcast Journalism in 2016.
Read More on KulFiy