Moving abroad for a 2-year project is a mixed bag of emotions. On the one hand, one feels elation.  It is as if you are on an extended paid holiday, a chance to imbibe another land's cuisine, traditions, and so much more.  But on the other hand, one leaves behind relationships, property, and responsibilities.  So it was for us.
Leaving parents and friends was sad, but at least, we figured, our apartment would be both there when the work was over and in the interim, would generate us some extra cash.
Our apartment is in a central part of a major, metropolitan city.  It is light, near a large park, the subway, and shops.  And it's a roomy duplex.  It was not easy to find.  We looked for months, surveying easily 80 places before we found this gem.  It was listed the night before, and we signed the papers 48 hours later.  And, as it was in fairly good condition, it only required some cosmetic work and cleaning.  We moved in 4 weeks later.  And thankfully, sold our previous apartment not long after.
Then came the dream job assignment.  It would be overseas and it was a no-brainer decision: yes agreed my wife.  We had thought just to leave our place, but a realtor friend of mine told us that we could do short-term rentals, like Air-BnB.  Not only would our accommodation be covered by the company, but we could pocket a bit more cash on the side.
Our realtor friend agreed to manage the place and store our personal belongings.  Within days of leaving, our place was working for us.  From doing okay we were now, doing quite nicely thank you!  All through the summer and early autumn money rolled in.  The realtor organized the check-in and -out, cleaning, and the like.  We were in effect, landlords of an upmarket asset generating a nice cash dividend monthly.
We happily enjoyed our extended working vacation, more enabled with the extra cash rolling in from our property back home.
And then an email arrived.
The realtor wrote simply, there's been an issue, call me when you've got time.
Issue?  Call?  I waited until it was a civilized time back home.  When I got him on the phone his first sentence was, are you sitting?  You'd better sit down.
He then proceeded to tell me how the last tenant who had rented for a month moved out unexpectedly early and unfortunately, in the interim a pipe had burst, leaking through the 2nd floor.  When our friend went to organize the next tenant, before even opening the door, he could smell damp.
Damage from the flooded bathroom had taken out part of the downstairs kitchen and living room.  The paint was peeling from the walls, the ceiling joists were drenched and the smell was overpowering.  Much of the furniture, counters in the kitchen, and some appliances were ruined.
And here we were, 10 hours flight from home.  We asked our friend, what could we do to which he demurred.
It seemed that most of this would fall to my wife and me abroad.  We prioritized the tasks: the top of the list was to get hold of the insurance company.  This turned out to be a lost cause.  Our insurance expected the property to be usually inhabited (meaning we could go on vacation) and was never supposed to be let.  We had not arranged for landlord's insurance.  Nonetheless, they agreed to send out an assessor.  We then had to organize access which our friend found hard to schedule.
To solve this, our best solution was to engage a general contractor.   Through the local find a builder website, we found several that could take on the project. We then used this in turn to find a plumber and specialists that could handle things like drywall specialists.
Though expensive, the local general contractor solved several of the immediate issues and kept good records that were updated quickly.
Though we were not completely covered, the insurance did come through on some items.  But that took many phone calls that the general contractor could not solve.
The biggest issues came in replacing appliances, furniture, financing, and deciding on whether to make some alterations since, as it was, the living room was getting a make-over anyway.
In the end, my wife agreed to return home for a month.  She stayed with friends and made all of the final decisions; given I was the one employed to be overseas, there was no way that I was going to return.
The apartment is now, back in shape.  We wrote off the major losses on our taxes.  The apartment is now refurbished, and this time, we're looking for long-term tenants.  And as my project has been extended, rather than go for high value, quick turnover lets, we are looking for somebody who will tell us immediately if something goes wrong.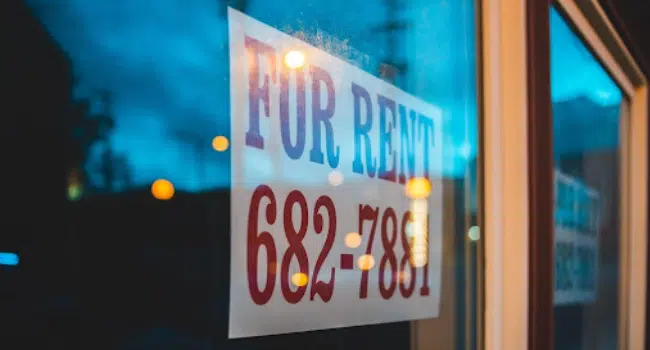 Photo by Erik Mclean on Unsplash
As for lessons learned:
Sort out the insurance in advance
Have fallback plans in case something goes wrong
If you have short term rentals, check frequently, not
Rely on professionals, not friends who have an idea of how to do something
Read more on KulFiy