Buy Pure & Natural Desi Ghee – Vaidik Mart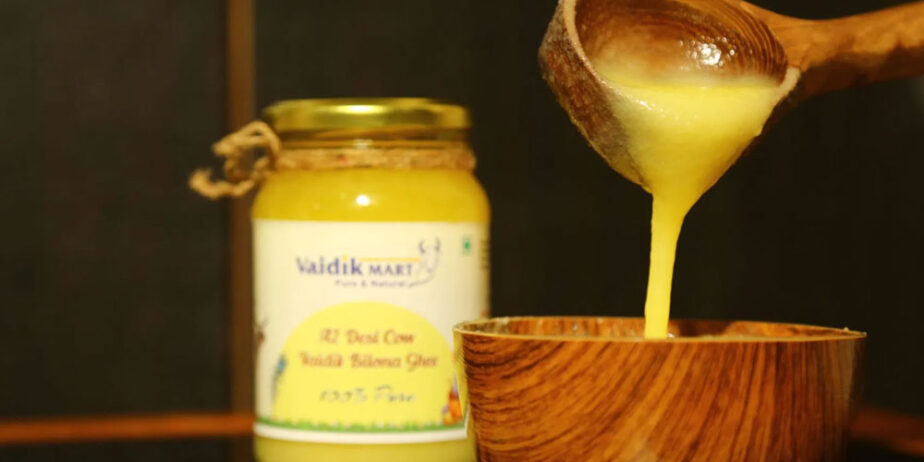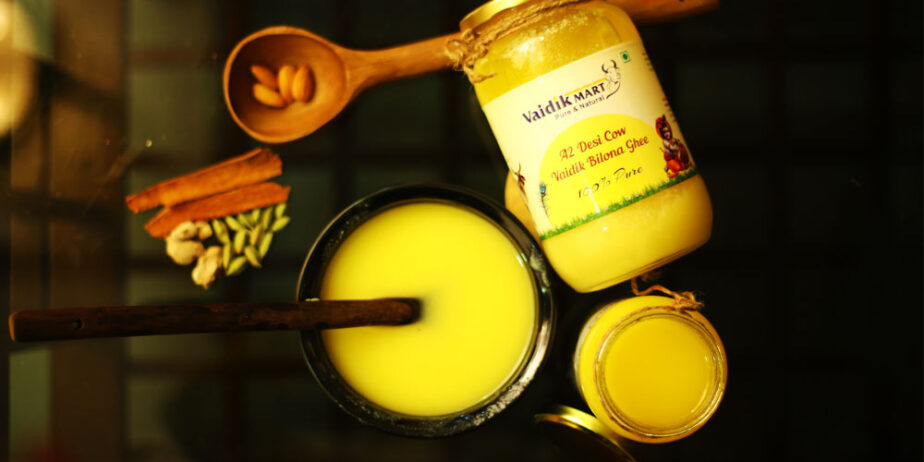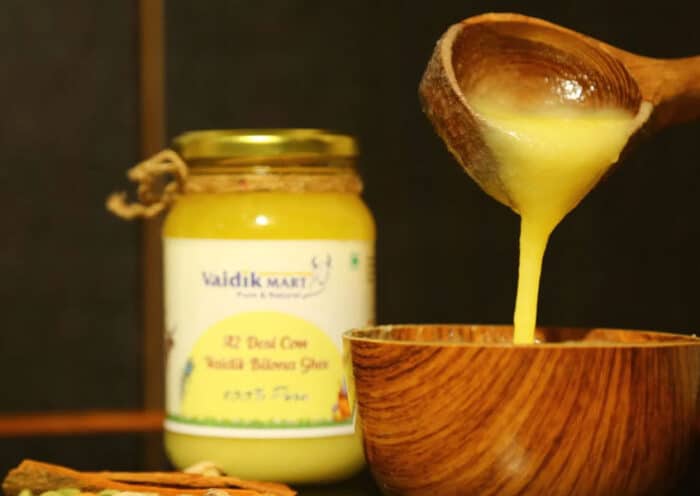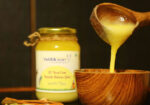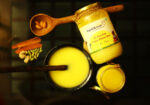 "A2 PURE GHEE
VaidikMart A2 PURE GHEE is explicitly made from Indian breed kankrej desi cow's A2 milk. vaidikmart do all process in a pottery vessel to make 100% pure and natural A2 Ghee. we are very careful about that our product never touch with any metal. We heat milk and butter in pottery vessel using cow dung. Vaidik Mart uses the traditional 'billona' process to make PURE ghee.
In which the bilona (churn) is done by hand using a wooden made ravaiya in an earthen pot. which retains the elements of sweetness and contains nutrients like vitamins, minerals, protein, iron, and calcium. The nutritional value of pure desi cow's A2 ghee exceeds the benefits of any other ghee and is rich in aroma and taste.