These days, SEO is a huge part of any marketing campaign. As a small- to medium-sized marketing company wanting to offer your clients more SEO services, you might think that you have to hire SEO staff to do the work in-house.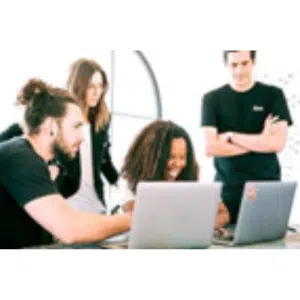 But it's actually a lot cheaper and easier to use white label SEO services. White labeling is a common way for companies to expand their product offerings, benefit from economies of scale, and maintain a high level of quality for consumers. A white label SEO agency can perform your SEO work, then you can stick your company's brand on it and resell it to your clients. They'll never be the wiser.
White Labeling Is Common in Many Industries
If white labeling SEO services sounds unethical to you, don't worry. White labeling is perfectly ethical, legal, and common. Companies in many industries sell white label products. For example, name-brand electronics companies often contract with third-party manufacturers to produce their products on a white label basis. Store-brand items in grocery and big box stores are typically white label products. There's no reason why you shouldn't white label your SEO services, too. You'll enjoy the same benefits that other companies – even large ones – enjoy when they sell white label products. You'll get to offer your clients a wider range of products and services at a lower cost to yourself, and without sacrificing the high level of quality your customers expect.
Avoid Hiring New Staff
Why should you use white label SEO services instead of hiring your own in-house staff to handle these job requests? When you figure up the costs of recruitment, training, paying salaries, covering benefits, and buying software tools and office equipment, you'll end up paying a fortune to hire an in-house team. White label SEO services are comparatively cheap – very cheap. Popular white label SEO agencies are able to offer low prices for work like keyword research content creation, off- and on-page optimization, and more. You'll work with your white label SEO agency as closely as you would with members of your own staff, so it's just like having your own in-house team, except it's so much cheaper. You'll also be able to start taking SEO jobs from your clients right away, because you won't have to recruit, hire, and train anyone – as soon as your contract is signed, you'll be able to start offering an expanded range of SEO products and services.
Expand Your SEO Service Offerings
Working with a white label SEO agency can help you expand your marketing service offerings to include a full range of SEO products and services. Many of your clients are going to need optimized websites built from the ground up. A white label SEO company can develop websites, optimize them for search in both the metadata and the content, produce fresh evergreen content regularly to keep the site consistently at the top of search returns, and handle off-page SEO, like backlinking.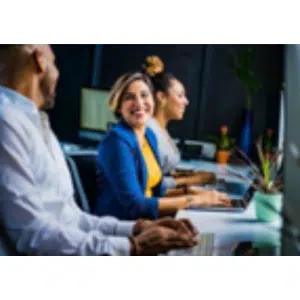 To begin using the services of a white label SEO agency, you'll work out a contract with an agency that will detail the parameters of the business relationship. Your contract will spell out what services the white label SEO agency will perform on your company's behalf, including how many hours of work you intend to order per month, how much it will cost, and who will retain the intellectual property rights to the deliverables to be produced. Your contract should also include a white label license that will allow you to rebrand the SEO deliverables under your own label. This way, you can sell the deliverables as your own work product and present a seamless experience for your customers.
With a contract in place, you can simply send your clients' SEO requests to the white label agency. You'll usually send a brief that lays out the details of the request and what deliverables are needed. The white label SEO agency will work with you to determine what services you need and how they will be priced. Then the SEO agency will complete the deliverables and send them to your company. You can go ahead and mark up the cost of the deliverables so you can make a profit selling them to your client. You'll be better equipped to manage your overhead and you'll have an idea of what your profit margins are going to be on a regular basis, since the price of SEO services will always be the same.
Are you looking for a way to offer your marketing clients more SEO services? Look no further. Contract with a white label SEO company today to meet all your clients' SEO needs quickly and affordably.
Read more on KulFiy
What is a Blog? (How to, Benefits & Features, Explained)
How to Make Money Online without Investment
SEO services that standout