Signs of identity theft can include missing mail, bills for things you didn't buy, accounts you didn't open appearing on your credit report, and collection items for things you didn't buy or money you didn't borrow. An identity thief can even use your medical insurance to get treatment or your Social Security number to work illegally. Make sure you recognize the signs that you've been victimized, and that you know what to do next.
Are You Seeing the Signs of Identity Theft?
As long as you're paying attention to your credit score, bank accounts, and mail, it should be easy to spot the early signs of identity theft. If the email you're expecting goes missing, especially things like new credit or debit cards or checks, that could be a sign that someone has stolen your mail, and could be using the information in it to impersonate you.
Other signs of identity theft include sudden changes to your credit score, including sudden drops in score. If you're using a credit monitoring service or checking your credit reports for free three times a year from AnnualCreditReport.com, you'll be notified when your credit score changes or when new accounts appear on your credit report. The new accounts that you didn't open are another sign of identity theft.
If you're not paying attention to your credit score or getting regular copies of your credit report, you might not notice that someone has been opening credit accounts in your name until a credit application you've filed yourself is denied. You should also be looking at your bank account and credit card statements carefully for charges you didn't authorize.
Once identity theft has progressed somewhat, you might start getting calls from debt collectors. You may try to file your taxes, only to hear back from the IRS that someone else has already filed your name. You may find discrepancies in your Social Security Statement. You might get medical bills for treatments you didn't receive. You might even get pulled over by the police and told there's a warrant out for your arrest.
The earlier you catch identity theft, the easier it is to clean up. And while most cases of identity theft are going to involve opening new credit accounts or stealing your financial information, sometimes identity thieves use your health insurance, steal your benefits, or use your Social Security number to work illegally. Theft of your health insurance can be particularly damaging because it can result in inaccurate information appearing in your medical records. That's why you should use some form of identity protection to monitor your personal information and provide insurance coverage and guidance to help you recover when it happens to you.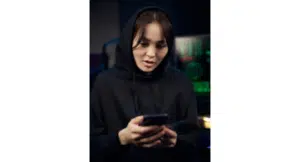 What to Do When Your Identity Has Been Stolen
When you discover that your identity has been stolen, you have to act fast. Start by checking your credit reports for signs of fraud, and make sure to put a fraud alert on your profile or a total freeze on your credit. You can do this by calling up one of the three major credit reporting bureaus and telling them that you think you've been the victim of identity theft and want to put a fraud alert or freeze on your account. The other two reporting bureaus will automatically add the same alert or freeze.
Next, you'll need to file a report with the Federal Trade Commission (FTC) and with your local police. Take the FTC report with you when you go to speak to the police. You may also want to bring a copy of the FTC memo to law enforcement. You should also bring your ID, your proof of address, and any evidence you have of the theft.
Now you can start contacting companies, agencies, and other authorities that need to know you've been the victim of identity theft. These could include your health insurance company, the Social Security Administration, Medicaid, Medicare, the IRS, and your local tax office. It will also likely include your bank and credit card issuers – you'll need to report the theft to dispute charges. Contact companies involved in fraudulent transactions to let them know what's going on. Of course, contact your insurance agent to find out if you have any coverage, or if you use an identity protection service, contact them because they'll surely be able to help you out with advice and insurance coverage.
Recovering from identity theft can be traumatic, but it's a lot easier if you catch it early on. Know the signs, so you can stop identity thieves before they do too much damage.
Read More on KulFiy