Choosing the right supplement manufacturer for your business is of utmost importance when it comes to the success and reputation of your brand. With the booming health and wellness industry, consumers are becoming increasingly conscious about the quality and efficacy of the supplements they consume. Therefore, it is crucial to partner with a reputable and reliable manufacturer who can provide you with high-quality products that meet strict quality standards. Keep reading for some tips on choosing the right supplement manufacturer for your needs.
Understanding The Importance Of A Reputable Supplement Manufacturer
A reputable supplement manufacturer is more than just a bullet point on a checklist. They are an integral part of your team, and the correct selection can make or break your business. They play a crucial role in establishing the quality, consistency, and effectiveness of your product.
Being a partner in your business, they should offer openness and transparency to enhance your confidence in the product you bring to the market. Good communication ensures that you are kept in the loop about all production processes. Working with a reputable supplement manufacturer is a key determinant of your business's success.
Your product reputation also largely lies in the hands of your manufacturer. Low-quality supplements have the potential to damage your brand's name irreversibly. Therefore, it is crucial to work with a manufacturer who has proven credibility in the market.
For instance, Makers Nutrition is a custom supplement manufacturer with a stellar reputation in the industry. They consistently uphold quality control practices and manufacture all supplements in an FDA-approved facility. Working with this kind of manufacturer will have a dramatic impact on your business.
Essential Criteria In Selecting A Supplement Manufacturer
There are several factors to consider when selecting a supplement manufacturer. First, they should have a great deal of experience in the industry. The longer a company has manufactured supplements, the better its understanding of the market dynamics, making it an invaluable resource.
Second, they should have the capability to manufacture a variety of supplements. This feature allows a great deal of flexibility in the type of products you can introduce to the market. Once you identify your target customers, you'll know what kinds of dietary supplements you want to promote.
Third, they should offer complete service from product conception to delivery. Any direction or advice throughout the supplement creation process can be beneficial to first-time business owners or those who are unfamiliar with the supplement industry.
Lastly, a good supplement manufacturer maintains rigorous quality control and testing strategies to ensure that the final product adheres to the highest industry standards.
Evaluating Quality Control Practices In Supplement Manufacturing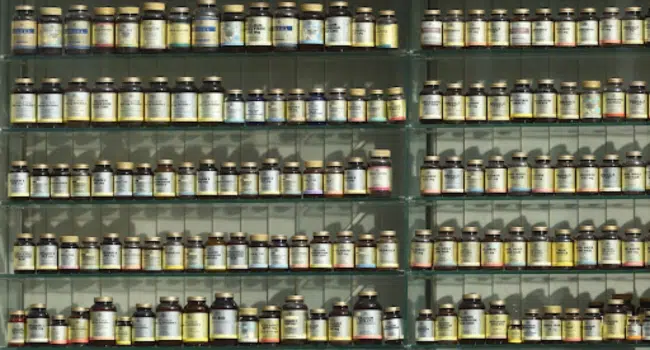 A reputable manufacturer maintains stringent quality control practices at every step of the production process. Such practices ensure the final product's safety, efficacy, and consistency. You should inquire about a manufacturer's testing methods, frequency of quality checks, and their response to product irregularities.
A great manufacturer won't shy away from sharing their QC process and may even occasionally invite you to experience it firsthand. This transparency aids in building trust and gives you the comfort of knowing that your product is being made with the highest industry standards.
Quality control isn't just about adhering to the standards. It's also about continuous improvement. The manufacturer should invest in research and development to enhance production processes, ensuring the improved quality of products over time.
Remember, a product made under strict quality control will always stand out in the market, boosting customer confidence and loyalty.
Certification And Compliance: Ensuring Your Manufacturer Is Legit
A supplement manufacturer's certification speaks volumes about their dedication to their craft. Certifications, such as those from the FDA and NSF, suggest that the manufacturer utilizes safe production practices and maintains a high standard of quality. Additionally, Good Manufacturing Practices (GMP) certification is a system developed to ensure the consistent and controlled production of safe and high-quality products.
Compliance with regulations is another important factor that ensures your manufacturer is legitimate. Erring on the side of caution and making sure your manufacturer strictly follows all the guidelines set by the FDA and other regulatory authorities can help prevent any legal ramifications for your product.
Remember, a certified and compliant manufacturer not only ensures great products but also solidifies your brand's reputation in the market.
In conclusion, choosing the right supplement manufacturer is a crucial decision that demands careful thought and consideration. With the right partner, your business can produce high-quality products and gain a competitive edge in the fast-paced supplement market.
Read More on KulFiy
What Do You Need To Ask Before Taking a Supplement?
Specialty Supplements Formulated For Your Exclusive Requirements