We spend HOURS every day staring at screens and digital eye strain has become a real problem, especially with millennials and Gen Z. As we become more dependent on technology, it has become important to protect our eyes and switch to computer glasses, even if you don't have a prescription.
What are Computer Glasses?
Computer glasses are eyeglasses that you must wear while working at a computer to help your eyes focus on the screen and protect them against blue light rays. They are designed to help the user reduce eye strain caused by excessive use of screens. The anti-reflective coating on these special glasses helps reduce the glare that bounces off the screen and the light coming from the device. So, if you have been facing trouble focusing on the screen, it is time that you invest in good pair of computer glasses.
Who Needs Computer Glasses?
Computer glasses are a must-have for anyone who –
Spends excessive amount of time in front of screens
Suffers from dry eye syndrome due to exposure to blue rays
Suffer from recurring headaches and blurred vision
Experience inability to sleep
Simply believes that spectacles make them look good.
Round-Rimmed Glasses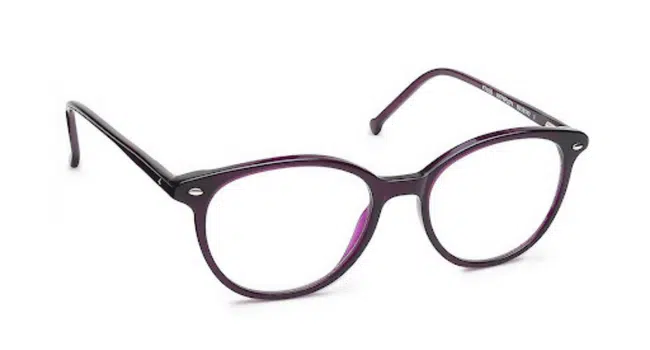 Round computer glasses are the ideal choice for people who refuse to conform with the norms. A favourite among the artistic and creative-minded, round glasses are the definitive accessory to their vintage-inspired aesthetic. This pair, on the other hand, is a contemporary twist on the round glasses, with a purple-hued frame meant to mimic the colour palettes of metropolitan clothing. These computer glasses for men are a must-have for people who want to effortlessly add a sophisticated touch of elegance to their work-from-home attire and turn heads everywhere they go.
Blue Rectangle Glasses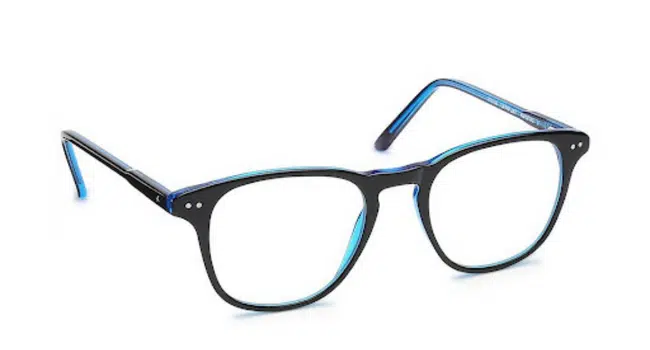 Whether you are working from home or from office, how you choose to dress still hold value. And not just to the people you meet, but also to yourself. By dressing up for work every day, you can avoid being caught in a 'work from bed' vortex. And while you are busy picking out an outfit to work from home, we suggest you also add these rectangle computer glasses to your ensemble. Perfect for people with every face shape, the stylish computer glasses will make you look all professional and put together for those early morning zoom calls!
Full-Rimmed Cat Eyes
Dressing up for work does not necessarily have to be boring. And these full-rimmed cat eye computer glasses would make you look anything but that! Designed to lift your features and give them an upswept and youthful look, these cat eye frames in purple will add a pop of colour to your outfit and brighten up an otherwise boring day of working from home.
Classic Grey Eyeglasses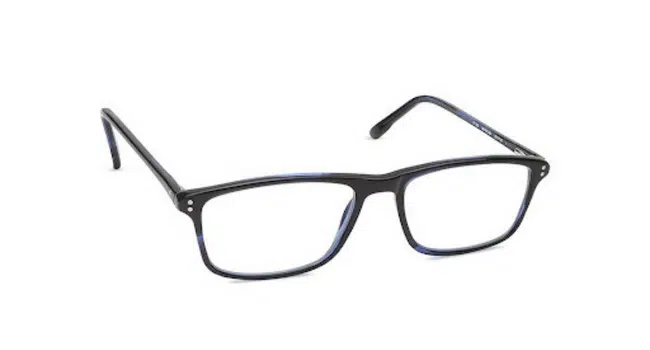 Nothing beats the charm of a classic rectangular frame. Whether you prefer a more comfortable style or a more professional style while working from home, this pair of sleek grey computer glasses would help you achieve the perfect look. These single-colour rectangular acetate frames have a contemporary, elegant look and are the accessory you want with you as you log on for another day at work. These frames offer an exquisite design with a polished finish, and the full rims promise ease of usage, making them ideal for the fashion-conscious.
Computer glasses are the new work essential. While they are mostly suggested for people experiencing digital eye strain and dry eyes, we believe that prevention is better than cure. Whether or not you have been experiencing digital strain, our suggestion is you go ahead and invest your money in a decent and stylish pair of computer glasses from a reputed brand such as Fastrack.
Read more on KulFiy
How Can Students Reduce Eye Strain?
Short Sleeve Shirt – Untucked Dress New Trend in Men's Style